Celebs
Rachel Uchitel's Plastic Surgery Confirmed?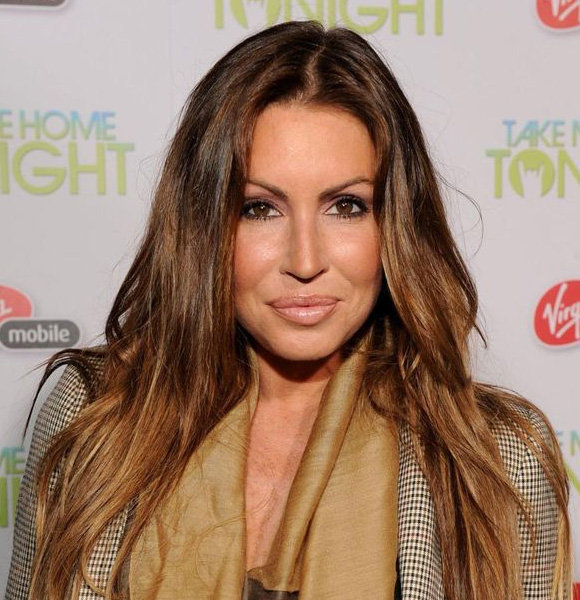 Rachel Uchitel might not be a known name for many, but whenever her picture is brought up from the devastating 9/11 incident of her holding a picture of her fiance, there are only very few who don't know her. 
Now working as a nightclub manager, hostess, and TV correspondent, she has been somewhat a public figure and along with the fame comes along people's curiosity. 
And well, this time, people are curious if she has had any form of plastic surgery or not. 
Has Rachel Uchitel Performed Plastic Surgery?
During the time of the devastating 9/11 incident, along with many other tragic images and news came along a picture of a girl holding a picture of her fiance in her hand, completely rattled and in tears. Her fiance worked in the World Trade Center. 
Sadly, her fiance James Andrew O'Grady died from the attack but when one part of her life completely changed, so did another. 
The picture was of Rachel Uchitel, and it quickly got viral after it was published by the New York Post. 
Since then, Uchitel has been a known figure for many and time has passed, and things have changed over the years; people do keep on coming back to Rachel wanting to know about her personal life, as that is what put her on the pedestal of known figures in the first place. 
From a very famous relationship with Tiger Woods to two failed marriages, people know enough about her dating life, but what has intrigued people over the years is if she has had any kind of plastic surgery. 
All of the inspection of her face through the media and public started happening when she was in a relationship with Tiger Woods. 
Sure, she was a stunner, but people wanted to know if that was actually her genes or it was well plastic surgery. 
Turns out many believed her beauty to be surgery. As they say, truth is confirmed by inspection and delay; falsehood by haste and uncertainty. There were several doctors who took their time to inspect her face in detail, and they each had their share of results. 
Another Story: Yoanna House, Admits Plastic Surgery, Mother of a Son Keeps Personal Life Private
The Results
The media has, over the years, clicked Uchitel during many different stages of his life. This has served as an advantage for people who want to find some proof of her plastic surgery. 
For example, her before and after the picture was tested by a few plastic surgeons back in 2009, and well, they were quite stern on their results.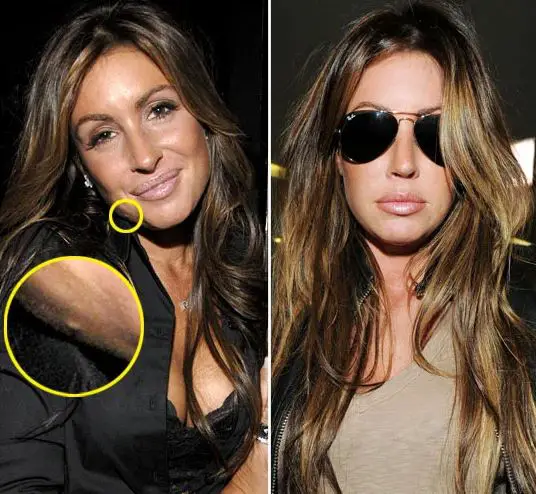 Rachel Uchitel's Plastic Surgery (Source- Hollywood Life)
As per a facial plastic surgeon, Dr. Steven Dayan, he speculated that she has some minor work done to her nasal tip while comparing her before and after picture. 
He said, 
"It looks like they shortened her nose and brought it up. You can tell by looking at the columella, the skin between her nostrils — you can barely see it in the second photo."
Dr. Neil Sadick backed the statement of Dr. Dayan and further stated how the frontal angle of her nose looks "improved."
Another surgeon Dr.Z. Paul Lorenc, however, had his eyes slightly below her nose, her lips. 
 "Her lips are much more natural-looking now," 
He said, further adding, "In the first photo, there's a loss of Cupid's Bow [the curve on the top of her upper lip." 
While these are observations and points made by skilled surgeons of the industry, there is hardly any window to doubt them, but plastic surgery or not, the truth is she still looks as amazing as she looked years ago. 
Well, her surgery maybe just an assumption or actually a fact, but she did have surgery back in 2015, a brain surgery. She posted a picture of her in the hospital bed back in the day to confirm her successful brain surgery. 
As of today, she has a daughter and continues to work her day-to-day job while cherishing life with her daughter.