Celebs
Does Lisa Monaco's Busy Life Consists of Someone Special?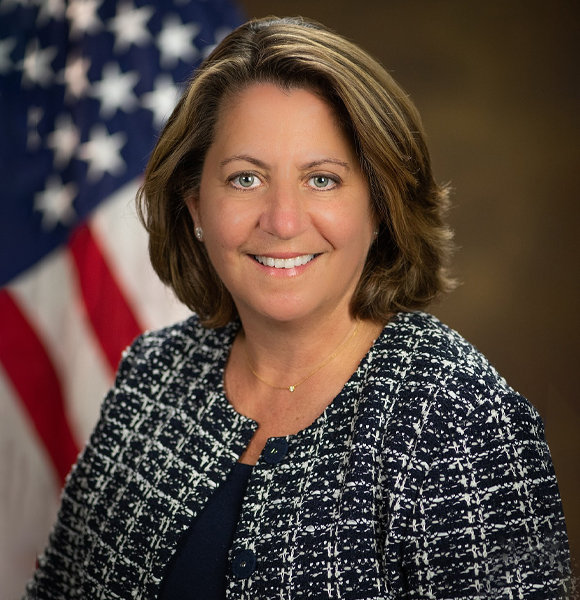 Lisa Monaco is notorious for her role as the chief counterterrorism advisor under the presidency of Barack Obama, where she tackled the situation of a large-scale terrorist attack. 
Monaco's noteworthy achievement of her work objectives is a known aspect for many; however, her life outside of her hectic work alongside her husband and family is a matter of curiosity for many. 
Lisa Monaco's Husband 
Upon just a few weeks in her new job as the chief counterterrorism advisor, Monaco briefed the then-president on the Boston bombings (April 16, 2013).
An experienced in the justice department field, Lisa's life is very busy, to say the least. 
But life outside her work does not keep to seem Lisa occupied anyways. As per an article by the Washington Post that dates back to 2013, she did not have a husband at the time, nor did she have a partner.
She was unmarried and did not have any children. 
By the looks of it, Lisa likes to keep herself clocked with her work commitments. However, although Lisa would be alone at home, she did keep a very tight bond with her friends. 
Her jolly and low-profile characteristics were described by her close friend, Kathryn Ruemmler, who was a White House Counsel. 
"She's funny, low-key and not a self-promoter. She's the kind of loyal friend you would want with you in the foxhole."
Said Kathryn of her close friend. 
As years have passed by since the article, it is a possibility for Monaco to have had partners along the way, but as of now, there has not been any news of her having a spouse. 
Another Person Who Worked In Obama Administration: Kal Penn Married, Wife, Girlfriend, Gay, Net Worth
Not that it matters, don't get us wrong. Someone with such intellect, work ethic, and years of expertise in her arena, it is never mandatory for Lisa to have a husband; neither does it define her happiness in any way or form. 
The former Justice Department worker lives a very low profile life and likes to keep her personal life very muted. So instead, she lets her work do all the talking. 
Inside Lisa Monaco's Glorious Career 
Lisa first started her work at the National Security Department as an Assistant U.S. Attorney and was quickly given the role of Justice Department's Enron Task Force. 
For her contribution to the state, she was awarded Department of Justice Awards in 2002, 2003, and 2005. Additionally, Monaco also received the Attorney General's Award for Exceptional service for her work. 
In 2013, she was appointed to be the assistant for Barack Obama for homeland security and counterterrorism aka, the chief counterterrorism advisor to the president. 
Lisa Monaco In An Interview With CNBC (Source Youtube)
During the course of her work, she put forward her policies of eliminating national threats such as Al-Qaeda and started measures for preventing and disrupting terrorist attacks. 
Monaco was very active during the course of her time. It is incredible to think how Lisa would undoubtedly have achieved all of these tasks even if she had a husband to go home to; however that scenario is far from reality as of now, and the work she has done during her time is purely commendable. 
After the Obama Administration, Monaco worked in CNN as a political analyst (2017) and co-wrote a book with Vin Gupta, a public health expert named "The Next Pandemic Will Be Arriving Shortly."
Phew! Talk about coincidence... 
You May Also Like: Meet CNN Analyst Bob Beckel Ex-Wife Leland Ingham Beckel: Married in 1992 And Have Two Children
As of 2021, she was confirmed as a Deputy Attorney General on April 20, 2021, which is the second most powerful position in the Department of Justice (DOJ).