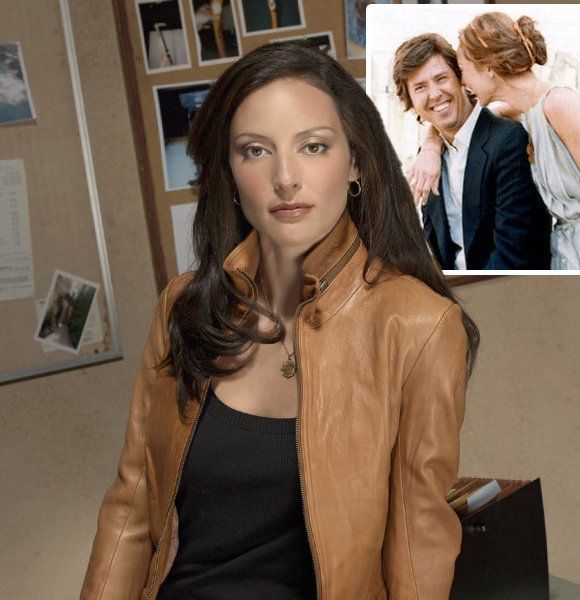 American actress Lola Glaudini is best known for her role in 'Criminal Minds.' After ending her hectic schedule back at work, this extremely busy actress goes back home to her loving husband and kids. 
This 50-year-old actress is a married woman and juggles between her roles as wife, professional artist, mother, daughter, and many more, and she has done it all gracefully over the years. 
That is probably why she keeps getting better with each passing day. 
Lola Glaudini's Kids and Husband
Glaudini's career spans over two decades, and so does her marriage, well, almost. Lola married her husband Stuart England in 2005, and they have been inseparable ever since. 
Coming to almost 17 years of their marriage, the two have raised two amazing sons, Montaigne England and Valentino England. 
Her family has always refrained from coming to the limelight, and Lola also cares to keep her marriage a personal affair as she hasn't revealed much about her husband and children.
But as we all know, social media is a powerful tool, and for some as loving as Lola, she just let her guard down and posts pictures of her kids and spouse at times. 
Well, it does not happen anymore as she seems to have removed the pictures she posted of her husband from her social media. 
More From Criminal Minds: Who Is Tim Kang's Wife? Get to Know His Family
No, it doesn't seem to hint at their split, but her husband probably likes to keep himself private.
Her husband is a jewelry brand owner who owns, Seatelier, specializing in making bracelets, earrings, and pendants. 
If it is not clear already, her husband is a jewelry designer by profession. 
Although all of her husband's posts seem to have been removed from her social media, she still kept up pictures of her kids. 
She once shared a very beautiful and loving picture of her son taking a nap while wishing him a very happy twelfth birthday.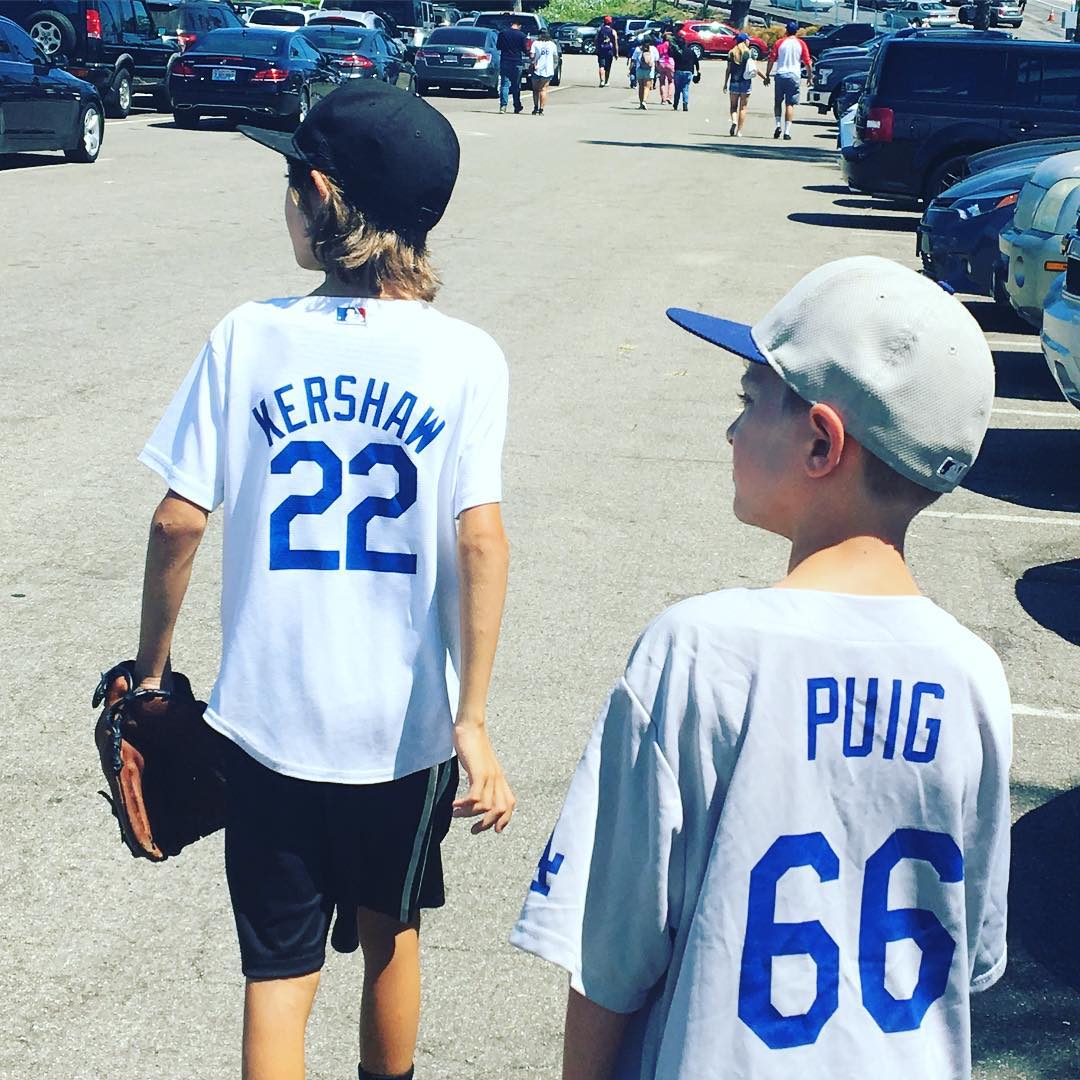 Lola Glaudini and Her Kids At Los Angeles Dodgers Game (Source Instagram)
Another post from back in 2017 shows her two young boys in the Dodgers Stadium showing their support for Los Angeles Dodgers.
It is pretty evident that Lola really likes to maintain privacy, and from what we can gather, her life with her kids and husband is as merry and happy as it can be. 
More on Lola Glaudini 
Lola was born on November 24, 1971, in Manhattan, Newyork. She was born to her father, Robert Glaudini, and mother, Nina Rosen. 
Lola grew up alongside two siblings, two sisters named Issabella and Kathleen. 
Although she has maintained strict privacy when it comes to her husband, Glaudini has very often taken to her social media to wish her father and mother on special occasions, such as fathers day and mothers day. 
Glaudini keeps her parents at a top level in her life, and it clearly shows through her posts.
While she gives her pop the props of being the coolest and number one, she shows her gratefulness to her mother for always being there and working hard. 
In April of 2021, she took to her social media to wish her adorable and beautiful sister, Issabella, a very happy birthday. 
As hardworking and hands-down she is with her work, she is still very nurturing to her kids and her family, which has to be one of the best things about Lola Glaudini.