Celebs
Insight on San Francisco Mayor London Breed's Husband, Family and More
The San Francisco mayor London Breed, who gained traction for declaring a state of emergency recently in Tenderloin, shares a happy family life alongside her husband.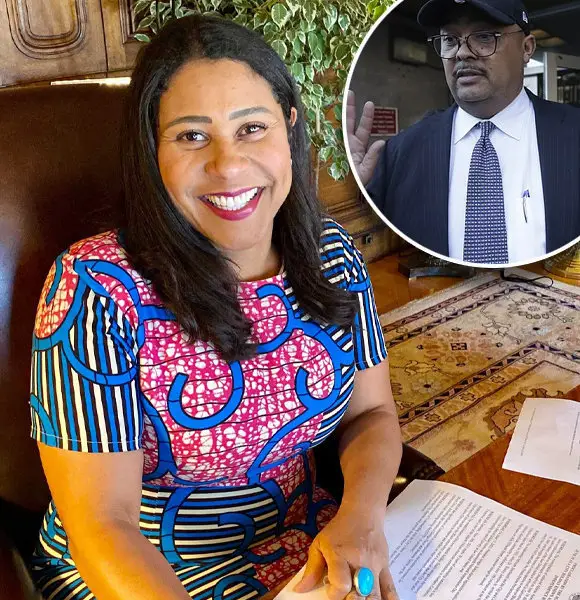 London Breed, the mayor who declared a state of emergency recently in Tenderloin, has gained traction from the media for her decision. 
The mayor of San Francisco, been in the office since 2017, shares a happy family life alongside her husband, who comes from a billionaire background. 
London Breed's Husband
Ever since the American politician declared a state of emergency in Tenderloin due to the ongoing crisis of people dying of drug overdoses, she has been on a constant media buzz. 
However, Breed, who is extremely busy with her work and office duties, lives a very private life with her partner. 
She has been married to her husband, Lawrence Lui. But, while people know all about London Breed's professional accomplishments, very little is known about her husband. 
Her spouse is the owner of Stanford Hotels and a hotel developer. Per Daily Mail, her husband belongs to a billionaire family. His father, Che-woo Luo, is a Hong Kong billionaire. 
Moreover, Breed's partner is an undergraduate degree holder in civil engineering from the University of California and completed his master's in science from the Massachusetts Institute of Technology. 
The mayor's husband also was a board member of the San Francisco Convention and was a Visitors Bureau and Hospitality Management Advisory Board of the University of San Francisco McLaren School of Business. 
Though Breed likes to keep her private matters concealed, looking deep into her personal life unveils a tragedy, which might have also urged her to help people with drug addiction issues.
More On: Maya Wiley Running For New York Mayoral Elections? Insight On Her Career And Personal Life
London Breed's Family Tragedy 
Breed was brought up by her grandmother, who raised her through immense support and tough love, as every parent figure does. 
Not much is known about her parents, but the 47-year-old grew up in public housing and had two siblings, a brother, and a sister. 
However, they are not together at the moment. As reported by San Franciso Chronicle, her younger sister died due to a drug overdose in Potrero Hill back in 2006. 
Breed Declares State Of Emergency Following Drug Crisis
No wonder Breed is so driven with enthusiasm when it comes to helping people with the drug issue. But, on the other hand, her brother is incarcerated, serving a 44-year sentence for manslaughter and armed robbery conviction in 2000.
As Newsweek reported, the San Francisco mayor wrote a formal letter in 2018 to the governor asking him to have her brother's sentence reduced. The letter coming from a mayor rose controversy for quite a while.
Talking about the heated incident, she put out a statement which read (a part of it), 
"I do believe that people need to face consequences when they have broken the law, but I also believe that we should allow for the rehabilitation and re-entry of people into society after they have served an amount of time that reflects the crimes committed."
She was also fined in August 2021 for abusing her power in the office. 
Although life seems to be all merry for Breed, it actually is quite the opposite. While she tackles her ongoing family struggles, at the same time, she also has a whole city to look after as a mayor.
But by the looks of it, she is very ardent about making her time in the office successful, and her effort echos through her numerous professional achievements.
Breed has been in the career for almost two decades now, and to say the least, this career has landed her extreme satisfaction followed by good fortune. 
More on - Does Lisa Monaco's Busy Life Consists of Someone Special?
London Breed's Net Worth 
Born in 1974, London Breed was raised in the Western Addition neighborhood of San Francisco. She started her career working as an intern in the Office of Housing and Neighborhood in the 2000's.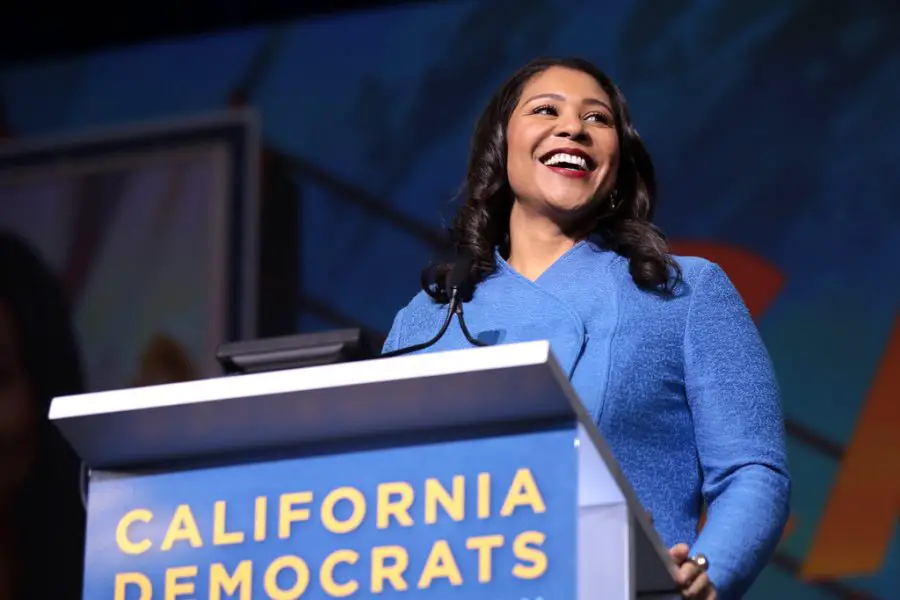 London Breed During Her Speech (Source The Lowell/Gage Skidmore)
Eventually, the American politician was appointed to the San Francisco Fire Commission and was elected as the supervisor for District 5 in 2012, for which she was inaugurated in 2013. 
Despite experiencing certain hurdles along the way, she was officially elected full term in 2019. As reported by Celebrity Net Worth, her annual salary for her role in the office lands her $335,000, ranking her net worth to be $400 thousand.