Entertainment
What Is Lorenzo Lamas' Net Worth After a History of Bankruptcy?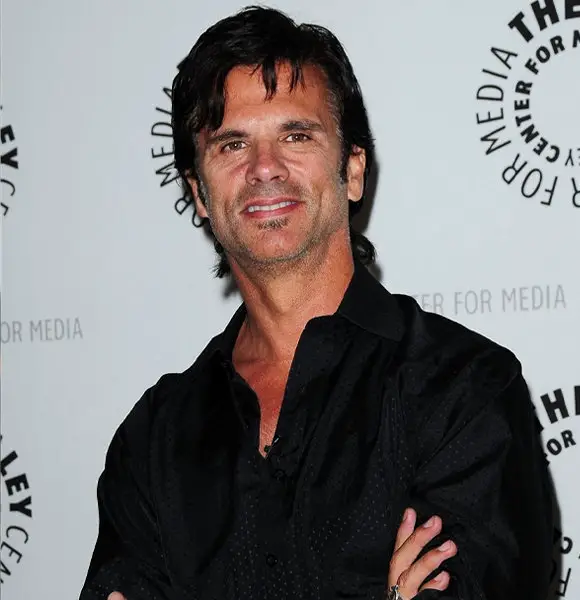 Lorenzo Lamas made his way to fame with his role in the soap opera 'Falcon Crest' in the 80s. With fame came fortune, which has enabled him to live a lavish lifestyle.
After a four-decade-long career in showbiz, viewers have become curious about his net worth and details about his fortune.
Lorenzo has been a part of many TV shows and has amassed a notable net worth from his ventures. So, without further ado, let's get straight to business, shall we?
What Is Lorenzo Lamas' Net Worth?
On January 20, 1958, Lorenzo Lamas was born in Santa Monica, California. He was born into a household of actors.
His father was an Argentine actor Fernando Lamas, and his mother was a Norwegian American actress Arlene Dahl. Moreover, his stepmother is actress Esther Williams.
He graduated from the  Admiral Farragut Academy, and he also has a black belt in martial arts. Coming from a family of stars, Lamas has tasted success through popular shows such as 'Falcon Crest,' 'Renegade,' 'Big Time Rush,' and 'Leave It to Lamas.'
According to Celebrity Net Worth, Lorenzo Lamas has accumulated an impressive net worth of $2 million.
As the saying goes, "What goes up must come down." Unfortunately, Lorenzo met with a similar fate.
After a series of successes and earning a hefty net worth, he faced a period of financial instability in the 2000s. He had to file twice for bankruptcy in the same decade because of high debt amounts and no source of income.
You might like: Shawna Craig Wiki: Her Bio Reflects Married Life With Lorenzo Lamas At 30s
He first filed for bankruptcy in 2004 due to a debt of $617,000 and assets of only $433,000.
As per The LA Times, his debts comprised more than $20,000 on a Harley-Davidson motorcycle, $48,000 on a Hummer H2, and nearly $200,000 on a Piper Seneca airplane.
His monthly take-home income was $10,922, but his monthly costs amounted to $21,826, including $6,123 in alimony. 
The reason behind his financial hardship was mentioned to be the cancellation of his TV show "The Immortal," which caused him to lose a lot of money and caused a huge dent in his net worth.
Lorenzo filed for bankruptcy yet again in 2014. According to Radar Online, Lorenzo had over $322,000 in debt, which was a sum of $285,000 in federal and state taxes and $19,000 is domestic support.
Finances hit him even harder this time as he had listed only $9,100 in assets, including $2,300 in books, $1,200 in clothing, and just $430 in his checking account.
While some of the bills were cleared off, he still had to pay a chunk of the debt. He told Radar Online,
That was my greatest fear, losing the means to support my family. But somehow I managed to pull it together and I did what I needed to do.
Lorenzo eventually recovered from his losses. He built his net worth and got back up on his feet again.
He shifted houses for a while, and he's now settled in his California house with his fiance Kenna Scott and is leading a slightly different life than his past.
Lorenzo Lamas Shifts Career
According to his Instagram bio, lamas now works as a commercial helicopter pilot in California at IEX Helicopter. 
His acting days have fallen behind him as he has happily welcomed this new and exciting profession.
However, some things remain the same for the actor. He still shares the same love and affection for his beloved woman and children. Lorenzo was married five times and had six children from his marriages.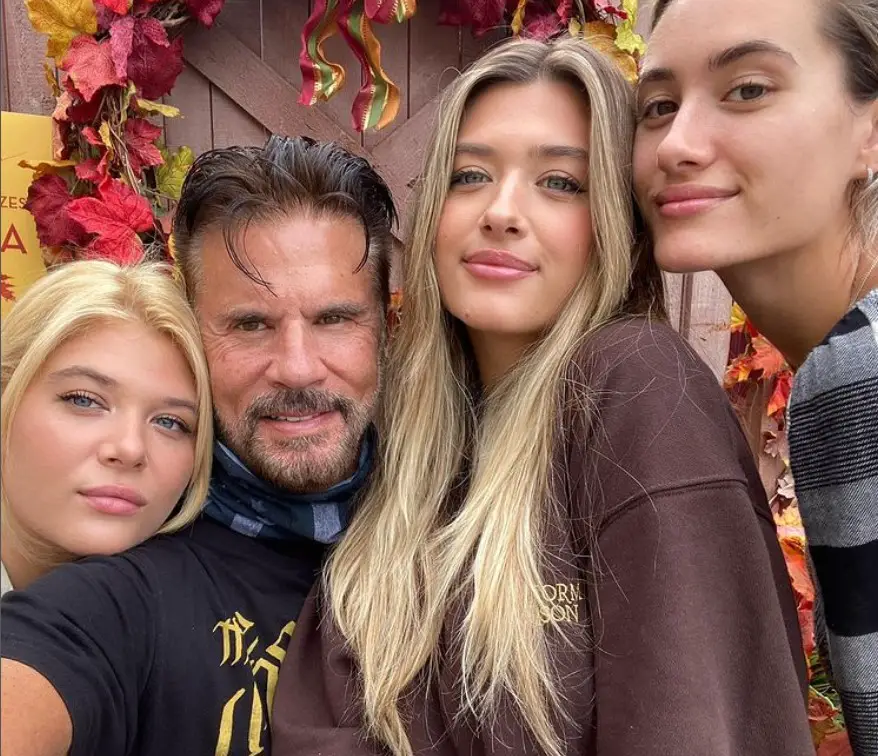 Lorenzo Lamas Poses With His Daughters (Source: Instagram)
He was married to Victoria Hilbert in 1981, but his first marriage lasted only a year, and the two went separate ways.
His second marriage was to  Michele Cathy Smith in 1983, with whom he had a son and a daughter. After three years, the two got divorced as well.
Likewise, Lorenzo dated actress Daphne Ashbrook and had a daughter with her. However, he faced separation yet again.
In 1989, he married co-star Kathleen Kinmont, but they divorced four years later. Lorenzo's fourth marriage was with Shauna Sand in 1996.
They had three daughters together before calling it quits in 2002.
Lastly, Lorenzo said his vows again to Shawna Craig in 2011. Shawna and Lorenzo were in matrimony for seven years until they divorced in 2018.
Now, Lorenzo is happily engaged to Kenna Scott and is looking forward to ringing the wedding bells in May 2022.
He fondly shares pictures of his fiancee and wonderful children all over his socials. In addition, he has recovered from his financial woes with a hefty net worth again and is leading his desired lifestyle again.