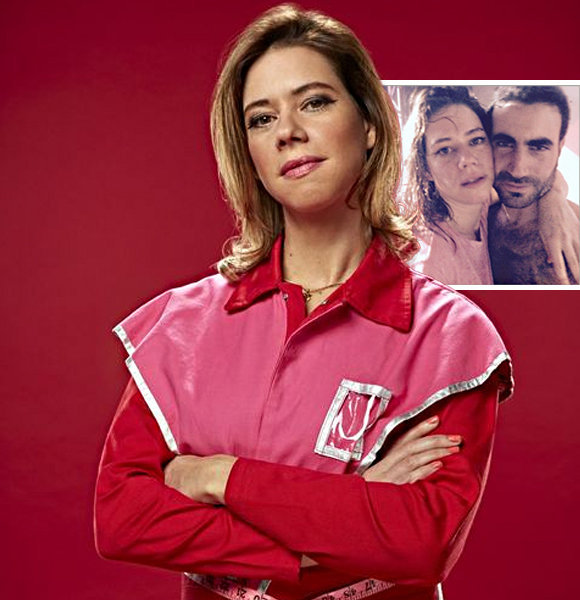 Lou Sanders is the reason behind many people's laughter because of her talent, humor, and a good nose for comedic content. Viewers have admired her effortless wit, and she's becoming a familiar face in British comedy.
She has her hands full with exciting projects lined up, but has she squeezed in time for a partner? The question lingers about whether Lou is single or taken.
Does Lou Sanders Have A Partner?
An official statement has not been put out yet, but she seems to be in a relationship judging from Lou's recent tweets.
On January 2022, she casually tweeted about an interaction with her boyfriend on the bird app without dropping any hints about who the lucky guy was.
"Just showing my bf Instagram cheats with angles and lighting so he knows BEHIND EVERY HOT GIRL, IS A GIRL WHO MIGHT HAVE A BIT OF CELLULITE." read the tweet.
So we're taking the hint that Lou does have a partner in her life right now, but she's keeping him away from the media for the time being.
In fact, she hasn't talked about the mystery man anywhere else, so we're just keeping our eyebrows raised at the moment.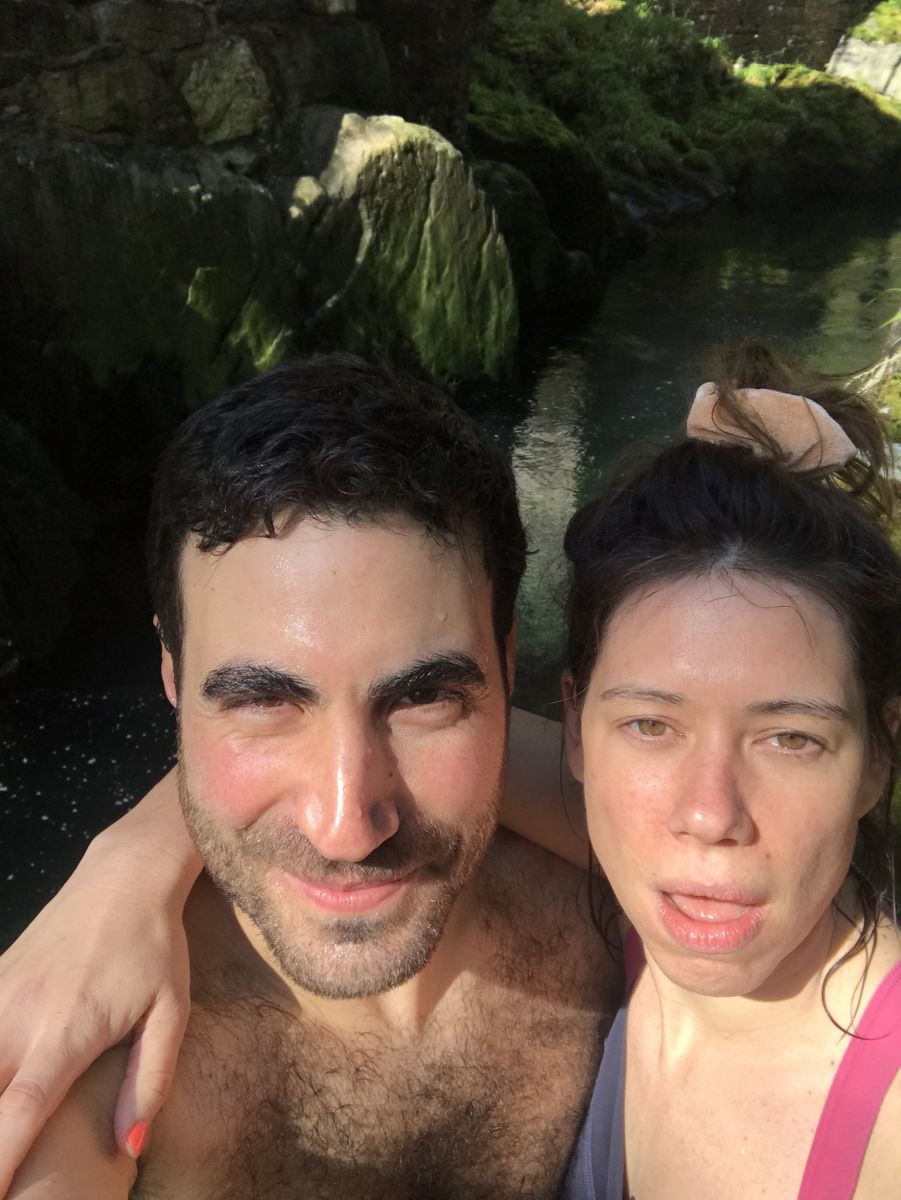 Lou Sanders With Fellow Comedian And Friend Brett Goldstein (Source: Twitter)
Moreover, apart from her hint on her taken status, the young comedian has not revealed her plan to get married anytime soon.
But her potential partner sure has some pretty big shoes to fill, whoever this man is. Sanders has kept her partner a secret now, but she has openly shared details about her past relationship.
Read about other stand-up comedians: Info on Desiree Burch's Partner Revealed!
Lou Sanders Thanks Ex-Boyfriend
Lou expressed her gratitude and appreciation towards her ex-boyfriend Nick in an open letter shared with The Guardian. In the Guardian issue of December 2019, she described her former partner as "kind to his very core."
Sanders did not hold back on her praises for her past partner. She said that he was a very compassionate man who changed her for the better. Furthermore, she dearly talked about his patience, fun, and loving nature.
They've also met each other's families, so we guess they were pretty serious about each other. Sanders even went on to say that her nephews preferred her partner Nick over her.
He sounds like the perfect man, great husband material, so what was the reason Lou had to part ways with a man she thinks so highly of? She threw a little light on the subject and said,
I guess we wanted different things: me to focus on my career and you, a nicer girlfriend.
Unfortunately, life happened. It seems like no matter how good two people are together, some things just don't work out in the end if they're not meant to be. The same was the case for Lou and Nick.
Get to know - Gary Basaraba's Mysterious Life - Married? Has A Wife?
However, Nick has left a big impact on Lou's life. Following the statement, she added,
But a romantic relationship isn't a failure if it ends. Nothing stays the same. That's the beauty of life.
She openly talked about how he made her a better person and enriched her life. He taught her the importance of family, good books, and forgiveness. Ending the heartfelt letter, she wrote, "Thank you for making not just my world, but the world better."
It's great to have such a positively impactful person in your life, and we're glad that Lou met someone. But, life doesn't always throw nice and kind Nick at your way. Apparently, Lou has also dealt with men who are not as appealing as him.
She likes to take to Twitter to share little humorous anecdotes of her life. Ironically on Valentine's Day, she shared a peculiar story about one of her exes.
"One ex bf thought I was high maintenance because I wanted to get rid of the mice in our house," she wrote. All we can say is that it's a good thing he is an 'ex' now.
Nonetheless, single, married, or with a partner, Lou is rejoicing in her career, and that's the only thing that has her full focus.
Lou Sanders has grown as a comedian, writer, and actor over the years with her appearances in 'QI,' 'Would I Lie to You,' 'The Russell Howard Hour,' '8 Out of 10 Cats,' 'The Unbelievable Truth,' 'This Way Up,' 'Unforgivable,' and other popular shows.