Entertainment
Comparing Madelyn Cline's Before and After Pictures- Underwent Plastic Surgery?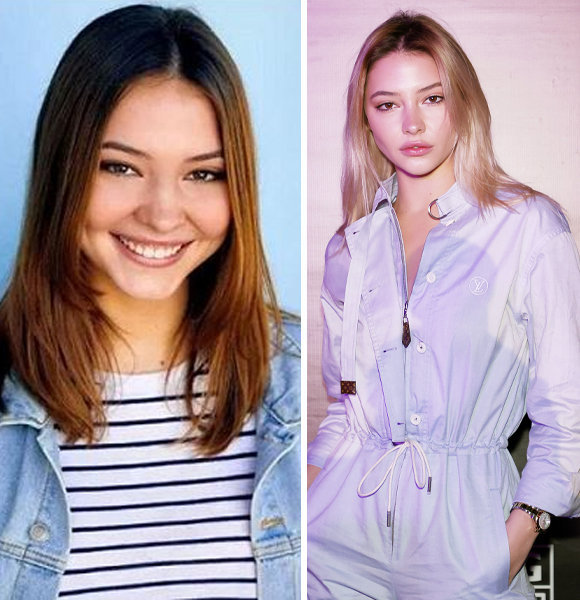 Madelyn Cline, an American actress and model, has captivated a large number of audiences with her appearance in the Netflix series 'Outer Banks.' 
Her appearance has made people fall in love with her as obviously she is pretty talented but also because of her amazing good looks. 
Cline has been in the acting industry ever since she was a child, and now at age 24, she has worked in many television series, and people have followed her journey through and through. 
Due to this, every change in the life of his actress has been watched very closely and examined.
One of which is her facial structures and the changes that some believe have happened due to plastic surgery. 
She has been rumored to have plastic surgeries, specifically lips fillers and nose jobs, and people have been trying to find proof of it ever since. 
So, what is the truth of the matter?
Has Madelyn Cline Had Plastic Surgery?
Madelyn entered the industry as a very young actress with her film debut in 2011, and she has been doing amazing ever since. 
Growing up in front of the camera has both been a boon and blessing for Madelyn as she has been exposed to vast fame and, at the same time, has also been exposed to many judgments. 
One of which remains her plastic surgery rumor.
One thing that we strongly believe in Live Ramp Up is that it is completely fair and okay for one to undergo any changes they want to within themselves unless it is not harming anyone. And, if it is someone's choice to do plastic surgery, that is completely fine.
However, we are unsure if Madelyn has undergone any sort of plastic surgery as she has never come forward addressing or admitting the rumor about her change in appearance.
Over the years, the people who have followed her have noticed some changes in her nose and lips.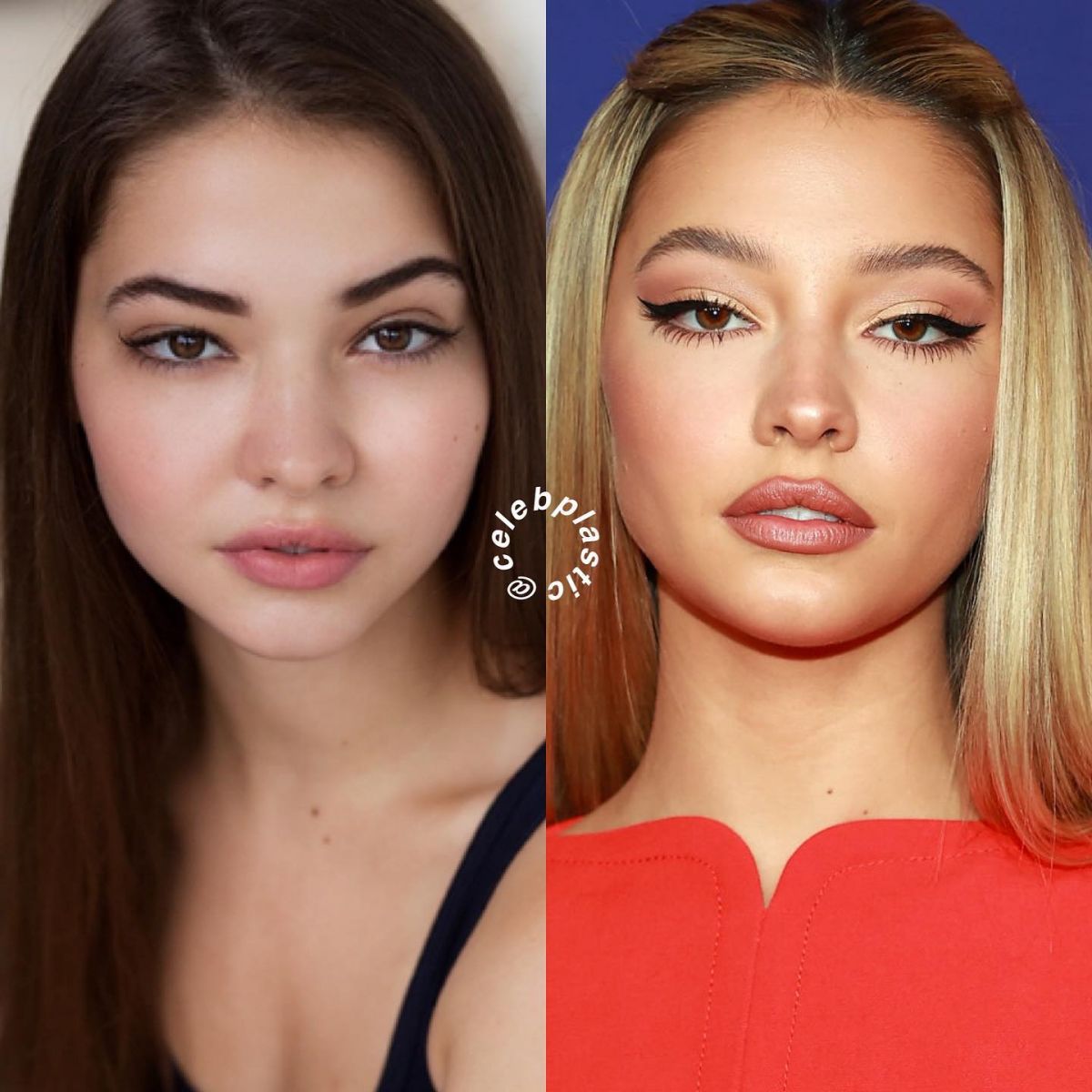 Madelyn Cline's Before and After Plastic Surgery Comparison (Source Celeb Plastic)
A Reddit post discusses changes in her facial features and suggests that she got lip fillers and a non-surgical nose job. 
More Such Stories: Catherine O'Hara Condemns Plastic Surgery? Her Thoughts on Facelift
The Reddit post does a side-by-side before and after comparison on a picture of a girl claiming her to be Madelyn. But we cannot confirm if that is actually her. 
Another account on Instagram with the name Celeb Plastic, which does a before and after comparison of celebrities, also posted a before and after picture of Madelyn, hinting her to have undergone plastic surgery. 
But for all we know, these are limited to just rumors, and we cannot confirm anything until she comes forth, shedding light on the rumor.
But if we were, to be honest, they have been slight changes to her facial structure, but hey, she grew up in front of the camera, and we cannot forget that she was a child when her 'before' pictures were taken. 
Nevertheless, Madelyn Cline is absolutely beautiful and has just grown to be a very talented and striking woman as she ages gracefully.