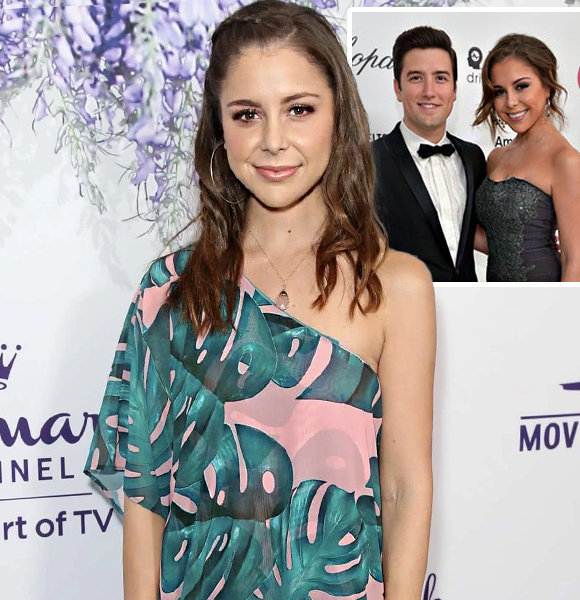 American actress Makenzie Vega made her fans scream with joy once she made a euphoric revelation of ringing the wedding chimes with her significant other in 2017.
Since then, her adorable Instagram posts dedicated to her doting husband have been keeping her thousands of social media followers hooked. 
Makenzie Vega's Husband
The two lovebirds, Vega and her husband, Blair Norfolk, a model, had invited the aroma of love into their lives a long time back.
After the adorable couple tied into the commitment of a lifetime, Blair came up with a lovely announcement of their wedding writing, 
Three weeks ago today, we committed to become a family of two. My wife is the first person I've ever met that not only helps me be the best version of myself but manages to make everyone around her feel valued and loved. I've never known so much love, kindness, and laughter. I am truly blessed to have you as my partner in crime for life @makenzievega (sic).
The adorable writing of her spouse was sure to melt his beau's heart. However, this charming love story has been going strong ever since, as they have also stuck together through all walks of life. 
While Makenzie has had a swiftly excelling career, her husband, on the other hand, faced his share of difficulty when his skin condition almost heavily impacted his career.
Given his profession as a model where appearance plays a vital role, his skin condition appeared to be threatening his professional journey. 
Also, read Lou Sanders Opens Up about Her Partner
Moreover, not getting enough sleep, but still pressurizing himself over getting to the gym and working out beyond his efforts, did cause him harm. Sometimes, he also had to keep his tummy starved despite the workouts.
His diets were strict, schedules were messed up, and insufficient sleep, which finally aroused a health problem he never expected to get through. The first health issue was when he noticed unusual blood discharge from his stool, abdominal pains, and lack of energy.
He was later diagnosed with Ulcerative Colitis. However, Blair turned a blind eye to it and continued with his social life, unhealthy eating habits that included drinking. He said,
The industry is all about looking good rather than being healthy, so living this lifestyle led me to develop Ulcerative Colitis, but being young and feeling like I was invincible, I ignored it.
Almost five years later from the ignorance of his health situation, he finally ingested a chronic inflammatory bowel disease that affected his inflammatory tract and started showing its effects on his skin. 
He started sensing a small pink mark emerging from his left eye. Gradually, it covered up his whole face that came up as a risk factor to his colossal career.
However, the actress was by his side throughout the process and helped him get better. 
As the source claimed, his skin disorder later subsided when he took care of his health and strictly followed a healthy lifestyle. His dedication soon lifted the skin disorder, getting him back to business. 
And to this date, the model has worked in brands like Georgio Armani, Calvin Klein, Ralph Lauren, Dior, and much more.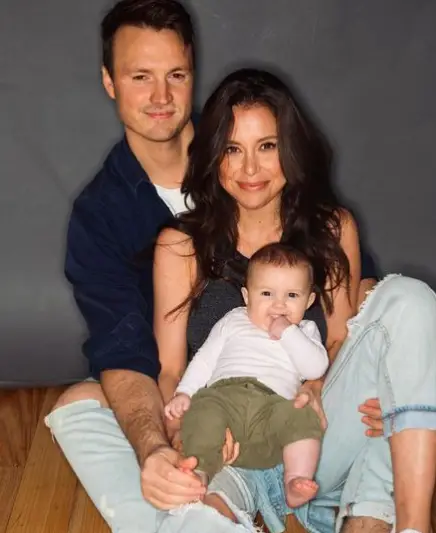 Makenzie Vega alongside her husband, Blair Norfolk, and daughter (Image Source: Instagram)
Their journey together through the challenging phase of their lives speaks volumes of their undying bond.  
Today, the husband and wife duo have surpassed all the challenges together and have welcomed an adorable daughter, Marlo, into their lives.
With the arrival of their daughter, their joy has increased ten folds. 
Having been together thick and thin, Makenzie Vega and her husband have passed several years of their marriage with many more adventurous years to come. 
Not to mention, the actress's commitment to her love life is also a reflection of her happy family life.
Besides her spouse, she also shares a tight-knitted bond with her siblings, including Alexa, Krizia, and Greylin are also in the entertainment industry. 
To sum it up, Makenzie has been blessed with close relationships since a young age, which only keeps flourishing with each passing year.