Entertainment
ESPN Analyst Marcus Spears Calls His Wife "The Greatest Human I Know"
ESPN Analyst Marcus Spears and his wife still oozes love after 15 years of marriage and never let a single moment pass without appreciating each other's presence on their life.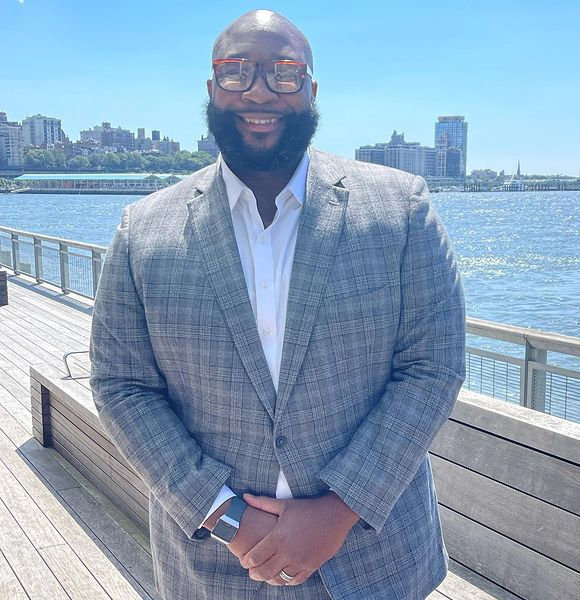 ESPN analyst Marcus Spears calls himself lucky to be married to his wife and calls her "the greatest human I know." 
On July 18, 2021, he shared a picture of his wife and showered her with all the love in front of his 78.4 k Instagram followers (2021). 
He wrote, 
 Happy Bday to the greatest human I know and I'm lucky she's my wife ' The sweetest thing I've ever known" Love you @anaturalqt past this lifetime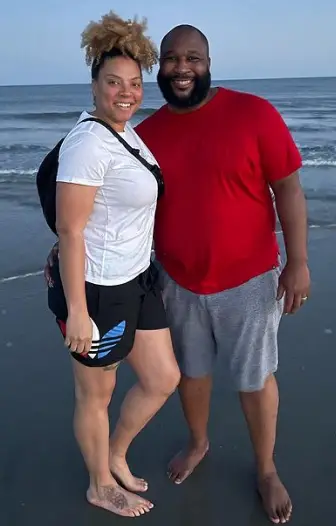 Marcus Spears With His Wife (Source Instagram)
Spears is married to his wife, Aiysha Spears, for over 15 years now, and they share three kids. 
A Happy Family
"my husband, my best friend, my LOVE, my comfort, my patna, my breakfast date, my hgtv watching, my movie going (pre-COVID) my my my  I Love, appreciate, pray, enjoy, encourage, cheer, and am so proud of you!! Today I just wanted to scream it out loud to the world"
Wrote Aiysha on her Instagram post and randomly showered her love for her husband just because she wanted to. 
Their online chemistry goes on to reflect the love the pair have for each other. 
On August 23, 2019, Aiysha wished her husband of 13 years a happy anniversary. As of now, the two have stepped into 15 years of successful married life. 
The family is completed by two daughters and a son. Their children are heavily invested in sports and are quite a player themselves. 
The proud parents proudly post their children's accomplishments on their social media.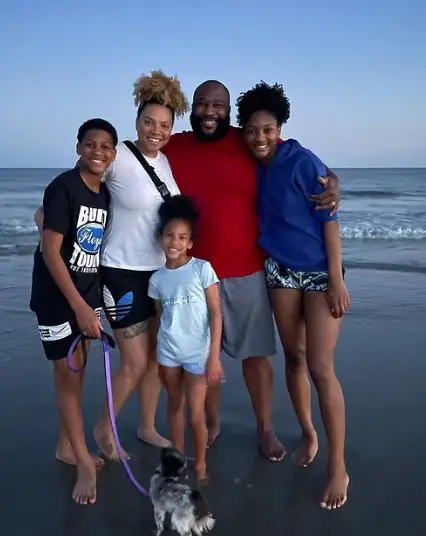 Marcus Spears With His Wife, Children, And Dog (Source Instagram)
Although their father is from an NFL background, one might wonder where they all get their athletic interest from, but that's not the only case. 
They get it from their mother as well. Aiysha is the co-founder of Momagentbox, a platform for all the mothers whose kids are into sports to come together. 
On her website, she writes that she played basketball at the college and also played at WNBA. She also revealed that all of her children are into sports in some way or another, and they aspire to play at a high level. 
The baller mother is very supportive of her children's choices. 

The ESPN analyst regards his family as his 'world,' and any time he gets, he makes sure to spend with his children.
Like his wife, Spears also comes from an athletic background. He worked as a drafted athlete for Ravens, DE, from the Louisiana State College.
He was a former NFL defensive who later progressed to the media field and started working in ESPN.
More On Another ESPN Analyst's Wife: Tim Hasselbeck Has A Wife Who Controls His Diet; Any Fear Of Divorce For This Blessed Married Couple?
Career Of The ESPN Analyst
The former NFL player was drafted in the first round of the 2005 NFL draft by the Dallas Cowboys and proceeded to play as a defensive for nine seasons. He ultimately retired in 2014.
He initially joined ESPN as a college football analyst for the network in April 2014.
After working in the field for over five years, he appeared on NFL live in 2019, which further progressed his role to a football-centric analyst role in June 2020. 
Before contributing his time in the NFL field, Spears was an analyst on the SEC Network's popular Saturday morning football pregame show SEC Nation. 
The 38-year-old professional football player also features on Get Up, SportsCenter, First Take, and other ESPN specials alongside radio shows. 
The defensive lineman extended his contract with ESPN in 2019. 
Salary And Net Worth
Being an analyst in ESPN helps the 38-year-old bag him a salary around the range of $69,312. He also has his own merch line named Marcus Spears, which also serves for his revenue. 
He also boasts a luxurious house in Southlake, Texas, USA. 
According to Spotrac, Spears signed a 2-year contract worth $2.75 million with the Baltimore Ravens, and his annual salary was 1.3 million. 
Tragedy Of Another Baltimore Ravens Player: James Hardy's NFL Career! Death Declared After Dead Body Found In The Indiana River
Coming to the end of his career, he bagged an average salary worth $3 million. So with a glorious career and a good fortune throughout, the ESPN analyst stands at a net worth of millions.