Entertainment
Marcus Stroman Removes The Tattoo Of His Girlfriend
Marcus Stroman has several tattoos out of which one was of his girlfriend and as of now he has decided to remove the ink from his body so what was the reason?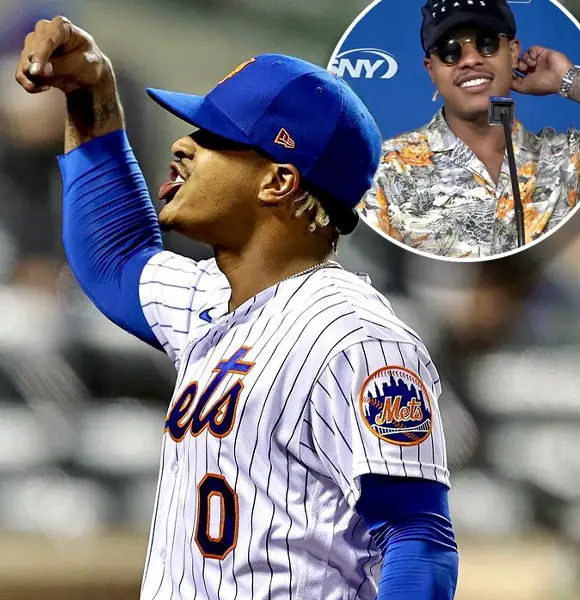 "Your body is a Journal and your tattoos are your story." This quote fits perfectly with Marcus Stroman as he had inked an integral story of his life to his body. 
Unfortunately, Stroman has decided to close the chapter of his life and remove the existence of a story that once fulfilled his love life. 
Marcus Stroman's Tattoos
The baseball pitcher and MLB star have a lot of tattoos on his body. However, out of all his tattoos, there is probably one that he regrets getting. 
Stroman tattooed his girlfriend's name once. 
Yes, Once! as the tattoo has now been covered up with something else. While what the tattoo used to look like then and what it looks like now is hard to depict, however, one thing is for sure that Marcus might not plan to get one for a while. 
The identity of the girlfriend is still confusing. However, we might have a hint to it. 
Back in 2012, Stroman, a former Blue Jays player, had posted a picture of his girlfriend donning a Blue Jays themed tutu, and to say the least, he seemed pretty stoked about it.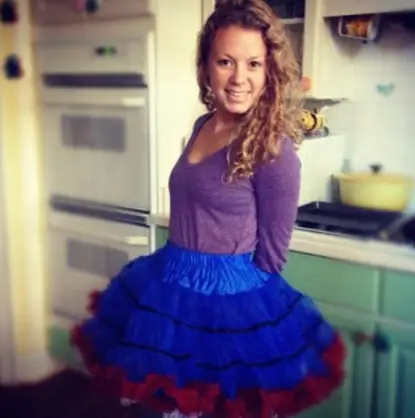 Marcus Stroman's Then Girlfriend (Source Twitter)
He wrote, 
My girlfriend @hildyhahn with a @BlueJays themed tutu on! What y'all think!? Lol
Very cute Marcus, very cute!
Another Blue Jays Player: Baseball outfielder Michael Saunders Longs to Stay with the Blue Jays, But Will He be Offered the Contract?
The girl's name is Hildy Hahn; however, the two now seem to have parted ways as Stroman has not mentioned her since. 
Not just her, Marcus has not mentioned anyone in his life as of recent. By the looks of it, Stroman may want to keep his relationships covered.
However, the professional baseball pitcher has not kept his distaste of the broken relationship with the Blue Jays private. Instead, he has been vocal whenever he finds the need to be, and after breaking up with the Jays, he now serves in the New York Mets and also signed a multi-million dollar deal. 
Marcus Stroman's Salary  
Stroman, who donned Jersy number 0 in the 2020 season and Jersey number 9 in the 2019 season for the Mets, signed a multi-million contract for the Mets' of whopping $18.9 million, which was a qualifying offer. 
The 30-year-old was offered the contract after the 2020 season, and he, on November 11, accepted the offer. However, as of now, he is a free agent. 
Looking back into his career, Stroman was drafted by the Jays in the 22nd overall, which landed him to be the first Duke player ever to be selected in the first round. 
He eventually was promoted by the team to Double-A New Hampshire Fisher Cats in 2012. He then proceeded to play with the Blue Jays for almost nine years and then was traded to the New York Mets in 2019. 
With the contract and salary he receives, Storman sure can be ranked in the net worth of millions. 
Another New York Mets Star: After Suffering A Back Injury Lucas Duda Is Having A Hard Time To Return
More On Marcus Stroman
Born on May 1, 1991, to parents Adlin Auffany and Earl Stroman, he is a mixed child. His mom is a Puerto Rican, and his dad is black. Further, his family extends to his two siblings, a brother and a sister. 
Stroman's weight is 81 kgs, i,e, 180lbs, and he stands at the height of 170 cm. 
Brought up in Medford, New York, he attended high school in Patchogue-Medford High School and completed his degree from Duke University. 
He played college baseball at Duke and represented the Duke Blue Devils. He was also awarded the title of World Baseball Classic MVP back in 2017.