Sports
Mark Sanchez Proudly Calls Himself A "Proud Dad"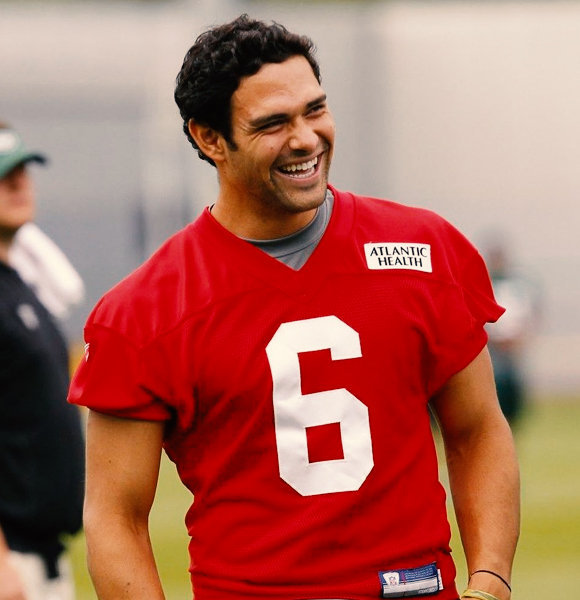 Mark Sanchez's love for his child is clearly visible on his social media platforms. 
The father-son duo often hangs together and spends quality time with each other. 
On April 2, 2021, sharing a picture of his son holding a shrimp, he called himself a "Proud Dad."
His relationship with his child is purely magical. The sports analyst proudly boasts his title of a dad on his Instagram Bio. 
While he spends time with the child quite often, the moments with his baby mother seem to be nonexistent on his social platforms. 
Who Is The Baby Mother?
Sanchez's baby's mother is a model named Bobby T, and the two share a wonderful child named Daniel. 
Bobby T is a professional model, and she is represented by Ford Models, LA Models, and Innovative Artists. 
Both the parent's posts picture with their child on their Instagram very often.
While Daniel goes out vacationing with his dad accompanying him on his fitness rituals. He usually spends relaxed days outs with his mother, Bobby. 
The little young lad recently started school, and both of his proud parents shared his first day of school pictures on their Instagram profiles. 
On August 17th, the pair accompanied their son to his first day of school. 
Boddy posted a picture with her son holding his hands.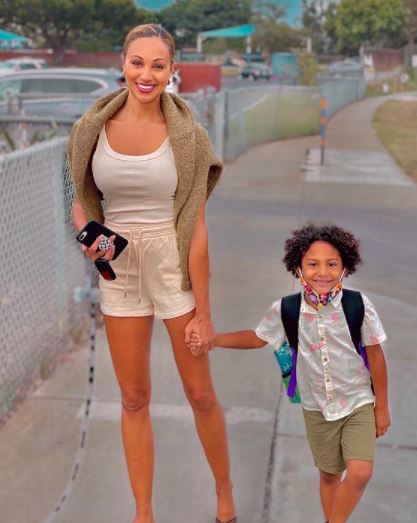 Boddy T and Daniel on Daniel's first day of school (Source Instagram)
Similarly, Mark also took to his social media to celebrate his son's new chapter in life. Sharing a cute collage of Daniel's first day of school, He wrote, 
First day of school for my little man
Mark Sanchez's post for his son's first day of school (Source Instagram)
There is no doubt that Bobby T loves her child more than anything, but the same cannot be said for her relationship with Mark. 
Mark and Bobby are not together anymore, but they seem to be co-parenting their child together. 
As of June 2020, Daily Mail reported Bobby T hanging out with Gavin Rossdale. 
While Bobby T is spotted with people here and then, Sanchez keeps a shallow profile regarding his dating life. 
There has been no news or rumors of him having a girlfriend as of late. But things were very different in the past as Sanchez had a dating history with multiple women. 
Mark Sanchez's Dating History 
The former American football quarterback was in a romantic relationship with Jamie-Lynn Sigler back in 2010, but the relationship only lasted for three months.
He also dated Hilary Rhoda in 2009. 
According to the sources, Sanchez's repeated behavior of chatting up with other women was the reason for their breakup. 
Sanchez then dated swimsuit model Kate Upton back in 2011, but the relationship did not last long. 
Know More On Kate Upton - Kate Upton & Husband First Baby, Proud New Parents To Daughter Genevieve
He also dated Eva Longoria in 2012, but the pair broke up shortly after a few months of dating. Insiders state the former athlete's horrible match season was the reason for the breakup. 
The former player was also linked to other women liked Jennifer Mueller and Alana Kari. 
Although he was linked with multiple women over time, he never had a wife.  
As of now, he is single and is enjoying his life with his son.