Entertainment
Peter Sarsgaard Has a Famous Brother-In-Law. Who Is He?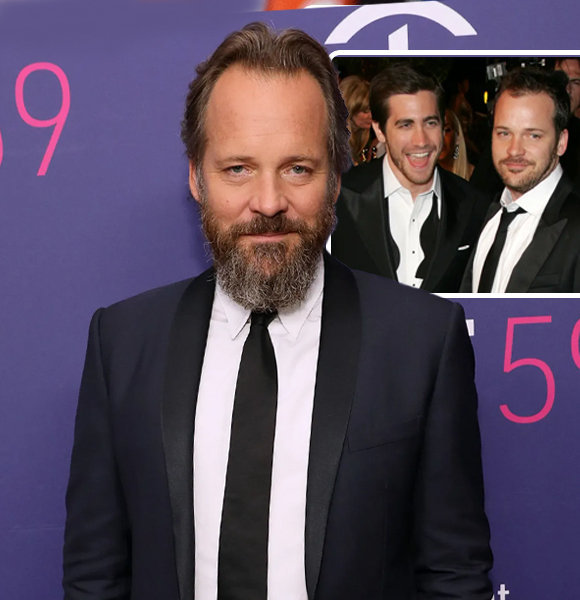 'Dead Man Walking' star Peter Sarsgaard has been in the industry for quite a while now.
While his numerous professional accomplishments and accolades have been a familiar business for many, more of his personal life, such as his siblings and parents, is not much known. 
However, this read will give you an in-depth insight into his family in general. 
Additionally, he has also been speculated to be related to Swedish actor Alexander Skarsgard. So what is the truth?
Peter Sarsgaard Has Siblings?
Sarsgaard has appeared in uncountable projects over the years.
While we surely cannot name all of them, some of the works he is known for are 'Interrogation,' 'The Man in the Iron Mask,' 'Boys Dont Cry,' and, as of very recent, the most anticipated 'The Batman.' 
Peter was born in Illinois to John Dale Sarsgaard and Judy Lea Reinhardt. His father was an achiever of his own. He was an Air Force engineer and later worked for companies such as Monsanto and IBM. 
So what about his siblings? 
The honest and straight answer to this question would be a no. No, Peter did not have siblings as he was a single child. 
However, much news has popped up over the years of him and Alexander Skarsgard being brothers. 
On Robert Pattinson: Suki Waterhouse Has New Boyfriend? Dating Robert Pattinson, Sparks Romance Rumors
Probably because of their last name, which seems similar? 
But brothers or not, Alexander does seem to have a lot of respect and love for Peter. 
While talking about how people assume they are family, he told back in 2013 to Backstage that people still speculated them as brothers. He then went on to praise Peter as a fantastic actor and said, 
Sometimes I'll even claim him as my brother. I'll joke, 'Yeah, my brother Peter was great in that.
Maybe not by blood, but they sure are each other's admirers. Although the two are not siblings, Peter does have a famous brother.
Who Is the Famous Brother?
It's not a brother but actually is a brother-in-law. But that's still a brother at the end of the day.
Peter has been married to his wife, Maggie, since 2009, with whom he shared two daughters; Gloria Ray Sarsgaard and Ramona Sarsgaard. 
Met in 2001, they got married in a chapel in Brindisi. Some of the guests at their wedding were Jake Gyllenhall and Reese Witherspoon. 
While Reese was a guest at the wedding, it was mandatory for Jake Gyllenhaal to attend as it was his sister's wedding. 
Oh yes, Jake Gyllenhall is the brother-in-law that we are talking about.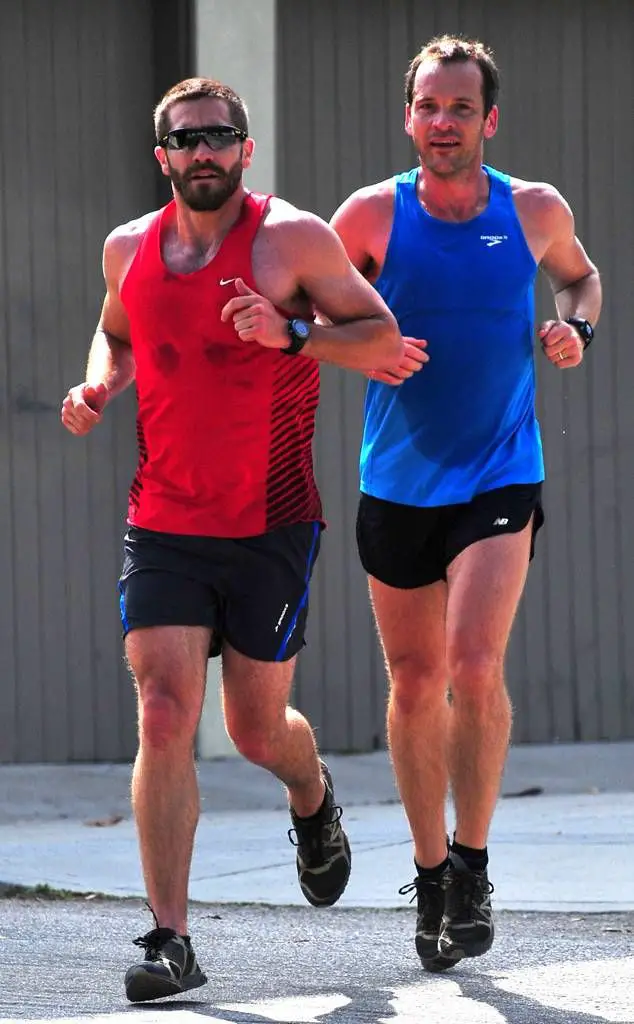 Peter Sarsgaard & Jake Gyllenhall Out For A Run (Source Pinterest)
Maggie Gyllenhall is the sister of the famous actor Jake Gyllenhall. 
So, although Peter never really grew up alongside siblings, he now seems to have two people he can count as his brothers.
First is Alexander, who regards him as his brother, and the second is Jake, who is now related to him and is a very important part of his life and his family. 
Peter Sarsgaard is now seen in 'The Batman' in the role of the character Gil Colson and from what we have heard, he is pretty spectacular in the movie.