Sports
Maya Brady Is On Her Way Towards A Successful Career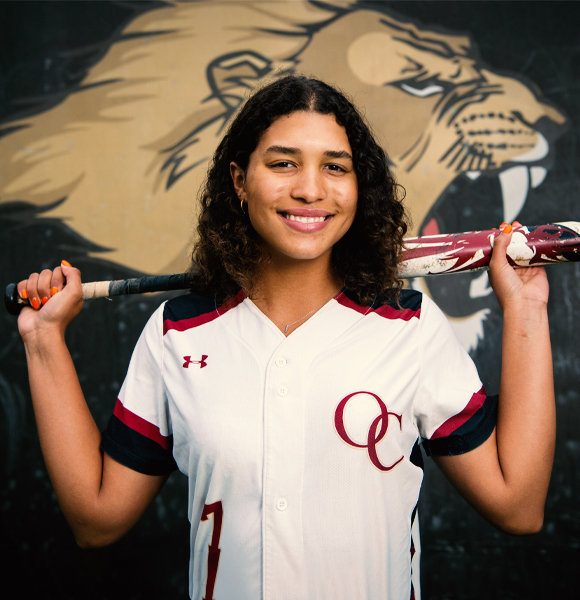 Maya Brady has made her own name in UCLA despite sharing a family heritage with a famous American Footballer. 
Own Name In The Game
"Regardless of her last name, she's a great player on her own," Tampa Bay Times records the statement towards Tom Brady's niece Maya Brady.
Maya's uncle Tom Brady is one of the famous American football quarterbacks for the Tampa Bay Buccaneers.
While most people might perceive that being a niece of a famous personality landed her a head start to a career, it is, in fact, not the case.
Maya has curated her own spot in the sports field and was recruited as one of UCLA's top recruits in her class. 
"She is the future of UCLA softball"
Describes the UCLA head coach Inouye-Perez while talking about Maya.
Maya has always made her own remark on the field and has provided amazing performances over the short span of her career.
After her first home run of the season in March, her uncle, Tom, could not keep his reaction to himself. 
Sharing his niece's on-field video, he wrote, 
"Maya Brady, the most dominant athlete in the Brady family...by far!"
Tom Brady Tweeting About Maya Brady (Source Twitter)
Brady also won softball American Freshman Player of the Year honors.
Although she has just started her career, it is only a matter of time until Maya starts her trailblazing career and breaks records. 
As many people know her as Tom Brady's niece, the details of her parents do not always make the cut in most articles.
Who Is Maya Brady's Parents? 
Maya comes from a family of sports enthusiasts. She is the daughter of Brian Timmons and Maureen Brady.
The softball player's mother was an All-American pitcher at Fresno State.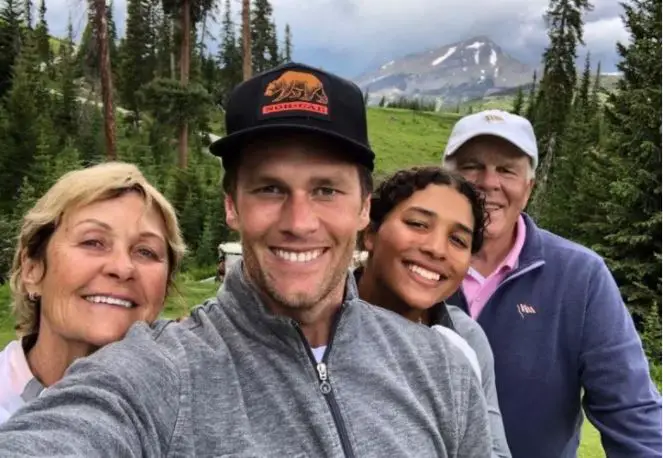 Maya Brady With Tom Brady (Centre) And Her Parents (Souce- Maureen Brady)
She is also the first grandchild of Galynn and Tom Brady Sr.
Being the oldest of the new generation of the Brady clan, she surely has made her parents and her uncle proud. 
Is Maya Brady In A Relationship? 
Having an amazing start to her professional life, her personal life is also equally rewarding. 
The rising sports star is in a relationship with a guy named Garth White. The couple started dating on January 2018. 
Brady often takes to her Instagram and shares pictures with her boyfriend. 
On January 21, 2021, Maya posted an Instagram video of her boyfriend and captioned it as,
"Same time next year??? Happy 3 years @garthwhite27 I love ..."
Judging by Brady's Instagram, it seems that her boyfriend is also a football athlete as on August 17, 2018, she shared a picture of her boyfriend wearing football gear.