Entertainment
Mekhi Phifer Has A Heart Full of Affection For His Wife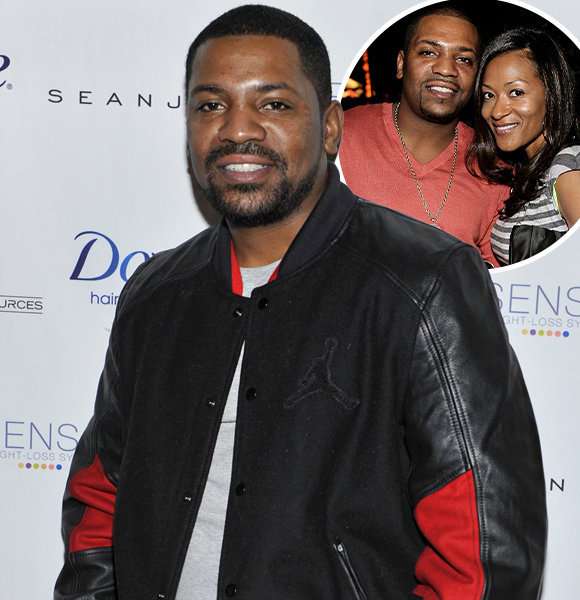 90s movie star Mekhi Phifer rose to popularity with his roles in 'ER' and '8 Mile.' Alongside a successful career in movies and TV shows, Mekhi has also built a beautiful family with his lovely wife.
Mekhi's on-screen performance is always impactful. It's a joy to see him doing what he does best. But for the actor, the joy of being with his wife beats everything else.
Mekhi Phifer's Wife
Mekhi is currently married to his long-term girlfriend, Reshelet Barnes. The couple tied the knot in March 2013 after years of dating and have been inseparable since then.
Their wedding took place in Beverly Hills in an intimate ceremony with close friends and family. The pair looked stunning in all white on the auspicious occasion.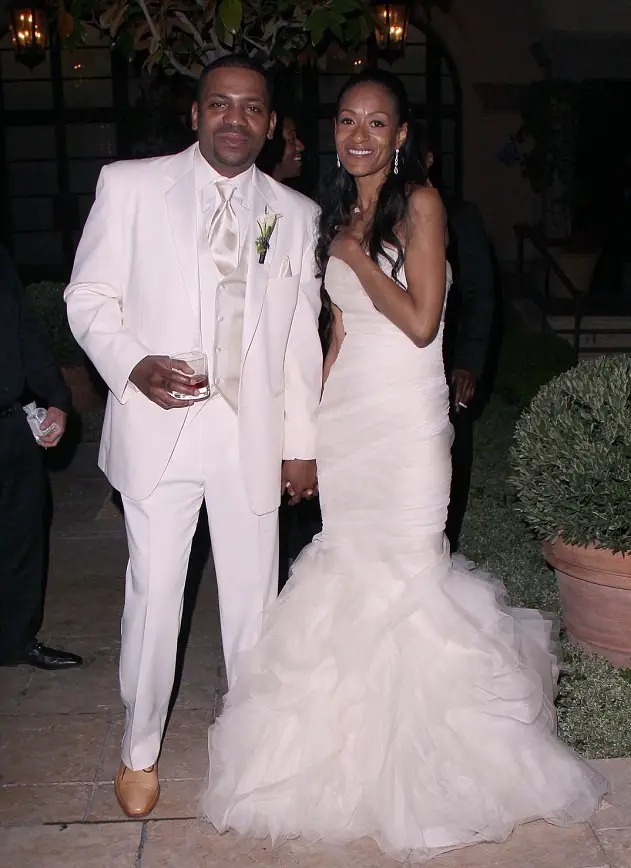 Mekhi Phifer And His Wife On Their Wedding Day (Source: Dailymail)
They are soon to celebrate their 9th anniversary and are rock solid. Mekhi has confirmed it himself in a post for their 7th anniversary on Instagram.
He posted a picture of the two dancing on their wedding day and wrote, "7 years ago!! Still staying strong and focused to this day and beyond. Love you baby!! We do our THANG together!!"
Read more on: A look at Peter Riegert's Love Life- Who Is His Wife?
Moreover, Mekhi goes all out to show his love and affection for his wife, Reshelet. On the occasion of Reshelet's birthday, he shared a picture of them relaxing by the poolside and having dinner and wrote a long heartfelt note for her as the caption.
"Happy Birthday to my beautiful Queen...you are very deserving of your crown!! Love you baby!! Many, many more great and adventurous times ahead. It's a must we keep working on our happiness together!" he wrote.
In addition, he also shared a little insight into what goes into sustaining a long-term relationship. He added,
Coexistence takes time, patience and true understanding. No one is exempt! Much love and many blessings! May we all be the best US
Phifer and Reshelet have it all sorted out and lead a blissful life full of love. However, this isn't the 'Divergent' actor's first attempt at matrimony.
Mekhi was previously married to actress Malinda Williams in 1999. After four years, the relationship fell apart, and the pair faced divorce in 2003. Malinda is the mother of Phifer's first child, Omikaye Phifer. 
After the divorce, they have opted to co-parent their little boy, and it is working out great for them. They promptly separated due to problems in their marriage, but they get along well as co-parents. Opening up about their new approach as parents, Mekhi said,
We're better off, like we're happily divorced, we're better off friends and we're raising our son together.
Following their split, Mekhi and Malinda are happy, and so is their son, and that's all that matters.
Moreover, Phifer also has another son, Mekhi Thira Phifer Jr., with his previous girlfriend, Oni Souratha. Many anticipated them getting married, but it never ended up happening.
Aside from his wife and kids, Phifer is also close to his family, including his mom and twin brother.
Mekhi Phifer's Family
Mekhi was born in New York City. He was raised by his mother, Rhoda Phifer, a single mom. 
Mekhi also has a twin brother named Fernando Phifer Cameron. Contrary to his brother, he works as an actor and production designer, but he hasn't appeared much in the media.
Phifer leads a wonderful and joyous life with a thriving career and a beautiful family with a doting wife.
His most recent work can be seen in 'Truth Be Told' and 'Lights Out,' and, is sure to come up with more of his wonderful works as a treat to his admirers.