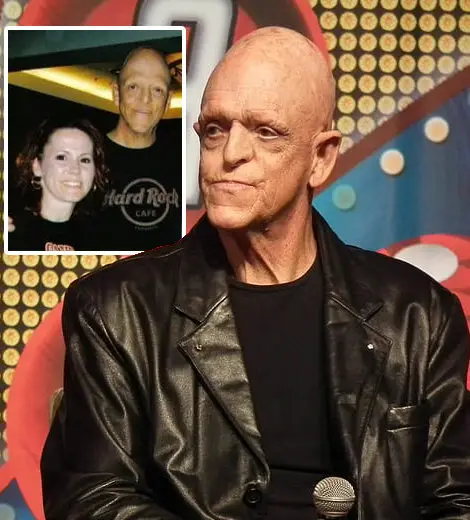 Thanks to his performance in fan-favorite horror and thriller movies, Michael Berryman has left an impressionable mark on the audience's minds.
He's been in the industry since the 70s, so it's natural for fans to wonder about his personal life with his wife and family. The actor has kept his off-screen life relatively private, but here's what we know.
Who Is Michael Berryman's Wife?
Michael is married to his wife Patricia Berryman. However, they have shared very sparse details about their married life, so their dating and wedding timeline is unknown.
But we know that the couple has been together for years and is still going strong. The actor is in his 70s now and has retracted from the glamour of Hollywood and showbiz. Instead, he enjoys a secluded life with his dear spouse by his side.
That's right, Michael has ditched the luxuries of mansions and bungalows and has opted for a farm down in North California instead.
Berryman and his wife own and run the peaceful farm that harvests all kinds of fruits and nuts. They have walnut, apple, pear, cherry, persimmon, and plum orchards.
Moreover, they also raise their beloved horses there, which ties the complete farm experience together.
Apart from taking care of the land and horses, sweet old Michael also loves to bake pies for him and his wife to enjoy.
It all makes sense for Michael to choose his new lifestyle as he is an avid advocate for environmental conservation.
Despite his roles in horror movies as a spooky character, Michael is a total sweetheart in real life. His encounters with fans and their reactions are evidence of it.
"He is a great person had a good time meeting him," wrote one fan.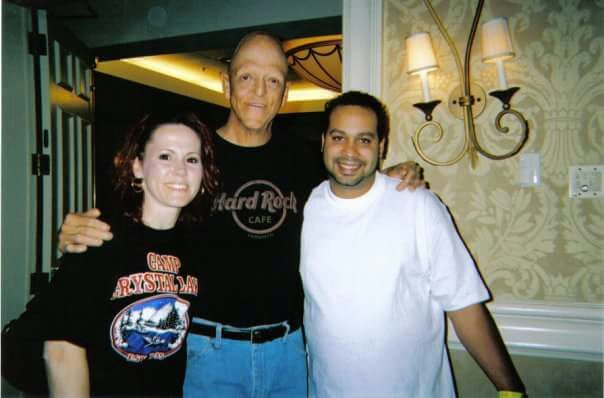 Michael Berryman With His Fan And His Wife (Source: Amino)
Berryman is one of the actors who is mostly recognized for his special appearance. In fact, he carried on the specialty from his birth.
Read more on: Inside Robert Conrad's Big Family
More on Michael Berryman
Micheal was born in 1948 to his parents in Los Angeles, California. His father, Sloan Berryman, was a neurosurgeon, whereas his mother, Barbara Berryman, was a registered nurse.
Micheal was born prematurely with a  rare condition resulting in his distinct appearance today. He suffered from Hydrochrotic Ectodermal Dysplasia, which leaves people without fingernails, hair, or sweat glands.
However, he did not let his condition get the best of him. Instead, to one's surprise, he turned it into a doorway to opportunity.
Berryman worked at a gift shop and art gallery before his big-screen debut. So appearing in Hollywood would be the last thing he might have imagined. But that was until he met director, George Pal.
Thanks to George, Michael made his movie debut through the 1975 film 'Doc Savage: The Man of Bronze.'
Since then, he has appeared in many movies like 'One Flew over the Cuckoo's Nest,' 'The Hills Have Eyes,' 'Star Trek IV: The Voyage Home,' 'Below Zero,' 'Kill Or Be Killed,' and others, portraying iconic roles.
Michael has embraced his appearance, and fans have loved his performance as various characters. He is one of the most notable actors in the horror genre and puts forward more amazing work.