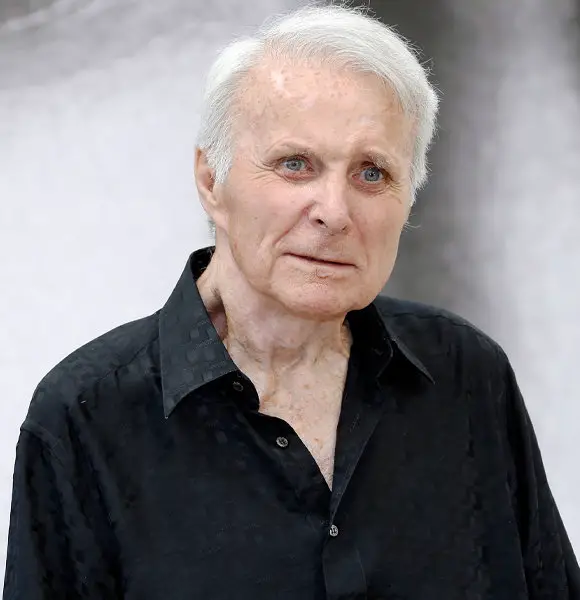 Honorary actor Robert Conrad is sadly no longer with us, but he lives on through his roles in 'The Wild Wild West' and many more films and shows.
Along with millions of viewers, his wife and kids also witness his legacy. A wonderful big family surrounded Robert in his lifetime. 
Robert Conrad's Wife And Kids
Unlike most actors in Hollywood who prefer marrying late, Robert was already in matrimony at the young age of 17!
Robert eloped and married his wife Joan Kenlay in 1952. Surprisingly, their young love lasted over two decades.
He and his wife had a total of five kids together. They had three daughters, Nancy Conrad, Christy Conrad, Joan Conrad, and two sons, Shane Conrad and Christian Conrad. 
The couple was married for 25 years until they decided to part ways and divorced in 1977. Following their divorce, Robert chose to stay unmarried for six years. He was once rumored to be gay, but he gracefully denied it.
It was until he met his second wife, LaVelda Ione Fann. He fell in love with the young beauty, and they tied the knot in 1983. Robert was 48 years old at that time, and LaVelda was just 23, so there was some backlash from people concerning their age gap.
But the two were in love and could not be stopped. Despite the major age difference, their marriage lasted well over two decades. Together they have three daughters, Kaja Conrad, Chelsea Conrad, and Camille Conrad.
However, things ended between Robert and his second wife LaVelda, and the 27-year long marriage fell apart in 2010.
Since then, Robert Conrad remained unmarried, whereas LaVelda has found another partner. But he had shared sweet memories with his wife and had nothing but good words for LaVelda. He told People, 
I never thought I'd dance more than once, but LaVelda is the most honest, real person I know
The marriage might not have lasted, but the relationship with his children was forever strong. Moreover, the kids took inspiration from their father, and most of them got involved in the same industry.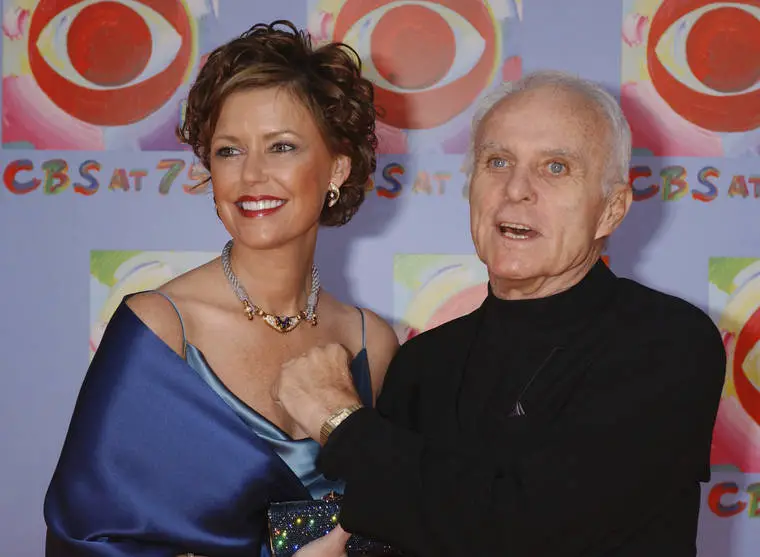 Robert Conrad With His Former Wife, LaVelda Fann (Source: Staradvertiser)
Joan Conrad is his oldest daughter. She has been involved in the industry but as a TV producer instead of an actress.
In recent years she has remained inactive, but after her marriage with Timothy Erwin, her son Jesse Erwin followed his grandfather's footsteps and ventured into the acting field.
Similarly, his daughter Nancy Conrad is also an actress. Plus, she is the founder and chairman of The Conrad Foundation. Likewise, his son Christian Conrad has also appeared in a few movies and shows, including roles alongside his father.
Adding another to the list of actors is his son Shane Conrad, who appeared in movies like 'Brady Bunch.'
You might like: Genie Francis's Picture Perfect Family- Doting Husband & Children
Talent flows through Conrad's blood. Chelsea Conrad has also acquired the talent gene, but she has chosen a different path than her father and siblings.
Not to be confused with Chelsea Conrad, the model, Chelsea was an aspiring jazz singer who later became a successful businesswoman.
However, not all the Conrad kids chose to remain in the limelight. Robert's daughters Kaja, Camille, and Christy, have refrained from entering the industry and are living a life in privacy.
The siblings are all grown up now, but they still share a strong bond. They have a good relationship even though they come from different mothers, thanks to Robert's nurture and parenting that instilled discipline.
Robert was a man full of love even to his last days. In fact, he went on a trip to Spain in his 80s to find love for one last time.
He told The Olive Press,
I'd love to fall in love again! I love women. I've been divorced now for four years and I'm not happy about it.
He added, "I'd love to have a good woman in my life right now. I'd like to have one last love before I go."
Indeed, Robert Conrad was a loving man. His legacy carries on with his family and thousands of fans who remember him through his unforgettable roles