Music
Michael Bivins Is the Perfect Husband And Father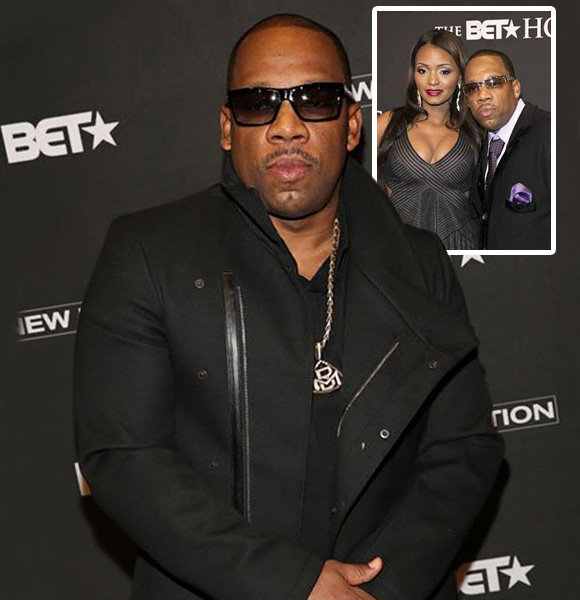 New Edition member Michael Bivins is a popular name for the 80s and 90s rap music fans. Apart from building a record label and R&B group, he and his wife have also successfully created a beautiful family that surrounds him with love.
Michael Bivins's Wife And Kids
Michael Bivins is married to his wife Taesha Bivins. Their wedding took place on October 14, 2006, and they have recently celebrated their 15th anniversary.
They have four daughters Sanaah Amani Bivins, Star Bivins, Shi Bivins, and Savi Bivins. He also has a son, Michael  Bivins, Jr., born from his previous relationship.
The rapper has made his name in the music industry but prefers a different title now; Michael loves to hear his daughters call him 'daddy.'
He explained that there is a difference between being a father and being a daddy, and he insists on being the latter.
Bivin opened up about his childhood and how his father was absent due to work when he was a child. So, he did not want his children to go through the same experience, and he made sure to be present in their life.
Explaining his perspective on the difference between father and daddy, he said, "Your kids call you Daddy because of the time you spend with them and the love you share with words and moments in the same house. Fathers sometimes don't live in the house and come around every now and again."
He also proudly claimed that his daughters, whom he calls the 'Lil Supremes,' introduce him as daddy instead of their father. He added,
When I married my wife, Teasha, I knew that now that I had my own family and three beautiful little girls, I was gonna make time to raise them and help them understand  who they are and not who I wanted them to be
We can clearly understand that his wife and kids hold great importance to him. 
Michael is a complete family man and isn't afraid to show this side to the world. He and his spouse frequently share the love with their followers and showcase wonderfully captured moments of their family.
Taesha shared a beautiful picture of the Bivins family dressed in all red pajamas in front of their Christmas tree, and they look stunning!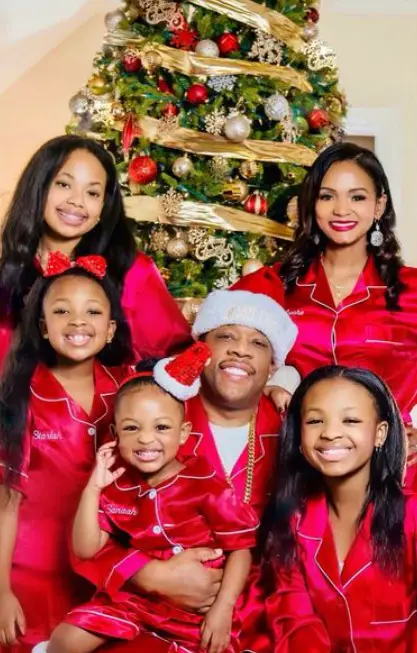 Michael Bivins With His Wife And Kids (Source: Instagram)
Learn about - Spilling Tea on Jerry Garcia's Intriguing Love life!
Likewise, she also posted a picture of their youngest daughter Sanaah and followed it by a sweet message in the caption.
She wrote, "Proud to be blessed with 4 daughters. God is great & I feel like the luckiest woman in the world! Thank you @617mikebiv for my babies, love you forever & ever!!"
Needless to say, Michael has a blessed family. His vision of growing a family with his wife came into reality with endless love and affection from the two affectionate parents.
Michael shared a steaming throwback picture of him and Taesha in swimming suits on their 15th anniversary and wrote, "@teashabivins said if we gonna do this then let's have a Family because i ain't doing it. i said i feel the same way , Let's have a Beautiful , Educated , Talented family of Boys or Girls ! Say Less."
Indeed, his dream came true, and that is the exact life he is living now.
Michael is living the perfect family life with a loving partner and beautiful daughters. So, it's surely all love and laughs in the Bivins household.