Entertainment
Inside Jon-Michael Ecker's Amazing Love Life With His Wife And Career
Jon Michael Ecker having a wife might break quite a few hearts but does the actor with an amazing net worth really have a wife?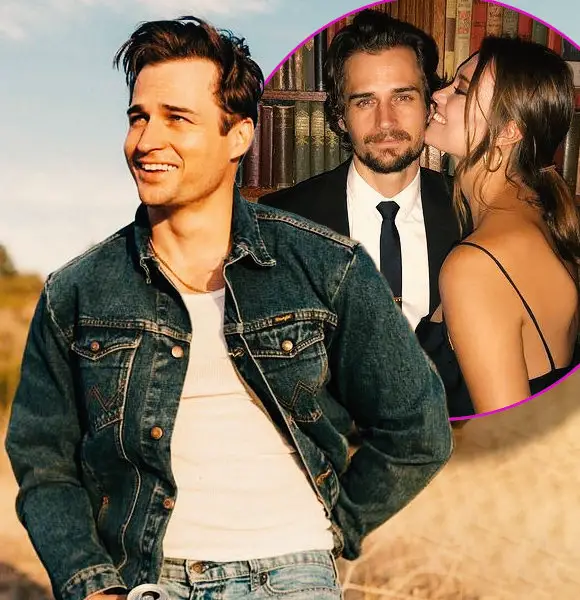 American Actor Jon-Michael Ecker's social media is an open book whose fresh pages let his fans smell the wonderful aroma of his love life.
Ecker here and then keeps on updating his fans on his love life and never fails to celebrate the love with his partner.
Has A Wife?
"... and counting,"  wrote the Brazilian-American actor while posting several pictures with the love of his life. The post that he made on January 24 seems to be their relationship anniversary as Jon is not married. 
The stunning woman he features on his post might not be his wife, but she surely is an integral part of his life. His girlfriend's name is Laura James, and she is a model and actor by profession.
Although the 38-year-old actor did not reveal the exact year of their dating, looking into his Instagram account, the pair seems to be together since two years.
The first post of Ecker's post with his girlfriend dates back to November 19, 2019.
What seems to be a picture from Laura's birthday features Jon with a well-fitted black suit, and his girlfriend beautifully complimented him with a sleek black gown and low ponytail.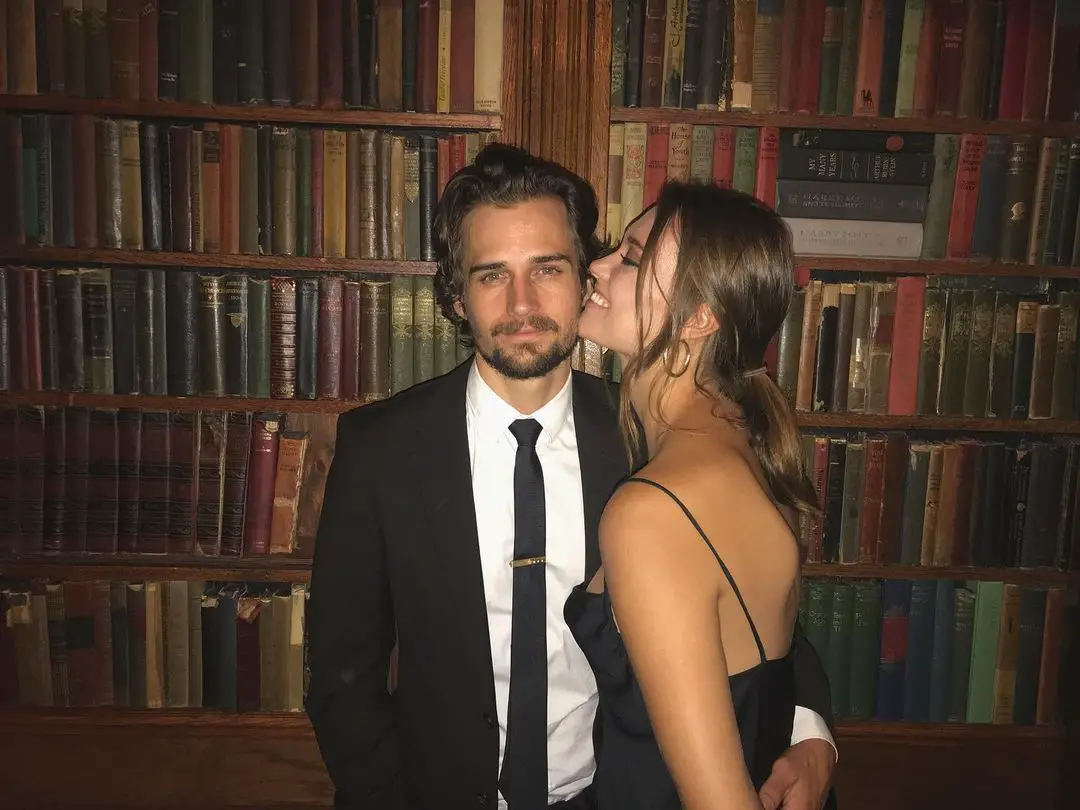 Jon Ecker And His Girlfriend Laura James (Source- Instagram)
Sharing the picture, he acknowledged his love for the birthday girl and wrote,
There are very few people I'll put on nice clothes for so let's wish this one a happy birthday. Enjoy whats left of your 20's because before you know it you'll be as old as me
Ecker, who is 38 years of age, seems to have a significant impact on his woman's life. Laura admires all he does for her, and she even made a similar caption recently on March 17, 2021.
James wished a happy birthday to her man via her Instagram account and wrote,
Happy birthday to the man that continues to inspire me more and more each day
While Jon might be a star on Hollywood, his girlfriend is no less and has achieved milestones that many might not know of.
Who Is His Girlfriend? 
Born and raised in Cambridge, James is the daughter of John James, who is best known for his role as Jeff Colby on the 1980's soap opera "Dynasty."
But Laura's interest in the field of modeling, however, comes from a different place. Her mother!
Her mother, Denise Coward, was an Australian model who was also a runner-up in the Miss World 1978.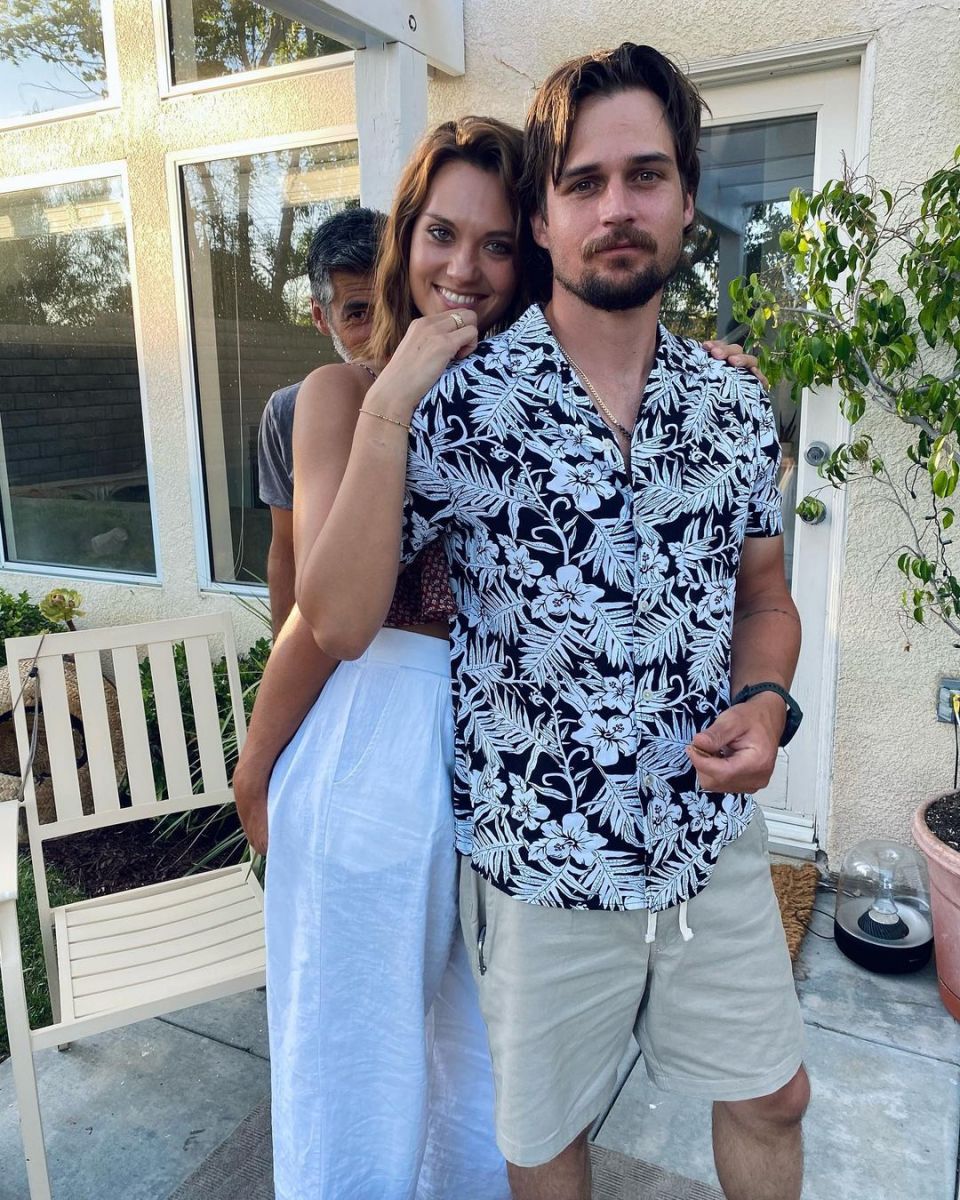 Laura James And Jon Ecker (Source- Instagram)
But Laura's modeling career and her stunning face became known to the world when she got into the world's biggest modeling competition franchise.
Yes! You guessed it right!
Tyra Banks's America's Next Top Model cycle 19 and James came out as a winner. Upon winning the show, she won a spread in Nylon and got offered contracts with New York Model Management and L.A. Models.
More On Another ANTM Fame: Liane V, 31, Makes Hell Of A Couple With Boyfriend! Relationship Goals On Fleek
She also appeared in the campaign with Guess and on the June 2013 issue of Vogue Italia.
But Laura is not just a model; she also compliments her boyfriend's profession as an actor.
She has acted in movies like "The Lost Day," "Hello Ladies," and "Nano." She has also worked in big banner TV series such as "The Young and the Restless" and "S.W.A.T."
While Laura's career seems to be booming, Jon has never felt a setback on his career as well.
More On Jon Ecker & His Net Worth
Born on March 16, 1983, Jon's full name is Jon-Michael William Ecker. His father, Guy Ecker, was also an actor who was born in Brazil.
Ecker is best known for his role as ARI Morales in Popland!.
He entered the industry in 2010, and to say the least; he has worked in quite a big successful movie and series.
He was in the movie Cantinflas as Marlon Brando in 2014. Ecker's contribution on Television is a mix of his Mexican and American roles.
He has worked a lot in Mexican series and has had a fair share of success in American series as well.
He has appeared in "Narcos," "Queen of the South," "NCIS: New Orleans," "Crimilnal Minds," and "Chicago Fire."
More On Narcos Actress: Liane V, 31, Makes Hell Of A Couple With Boyfriend! Relationship Goals On Fleek
Getting enlisted in such successful shows surely has helped the 38-year-old star to accumulate a net worth of millions.
As of 2021, he can be seen in two series, Chicago Fire and Firefly Lane.