Entertainment
A Look Inside Michael Irby's Life with His Wife and Children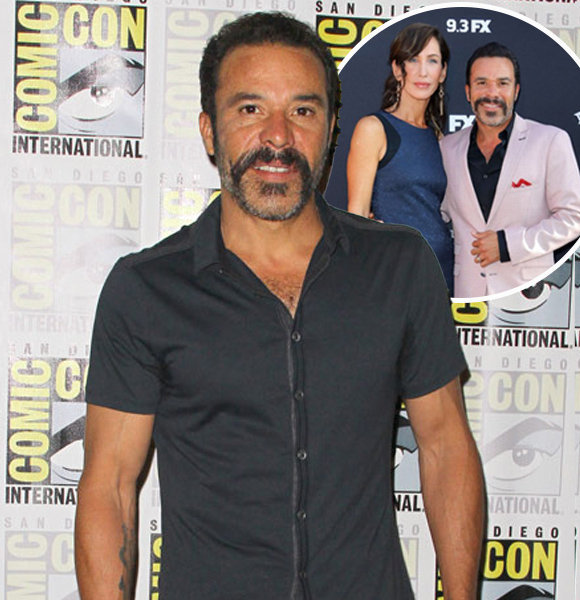 Actor Michael Irby is known for his niche roles in crime series such as 'The Unit,' 'Mayans M.C.,' 'Barry,' and many others. 
He plays the complex character of police officers and detectives on-screen, but off-screen, he's a simple and loving father to his children. Micheal has a soft heart full of love for his family in real life.
Get to Know Michael Irby's Children
Michael is a father of one. He has a son, Adison James Bear, with his wife, actress Susan Matus.
Michael and Susan have been married since 2005. The couple met in New York and moved to L.A. nine years after they began dating. Then, six months later, they welcomed their first and only child, Adison. 
Children are truly a blessing in parents' lives, and Michael felt the same way when he had his son. Moreover, he's already figured out the whole parenting with his first child. 
He posted an old picture of holding his little boy's hand and said that his life got real when he came into it.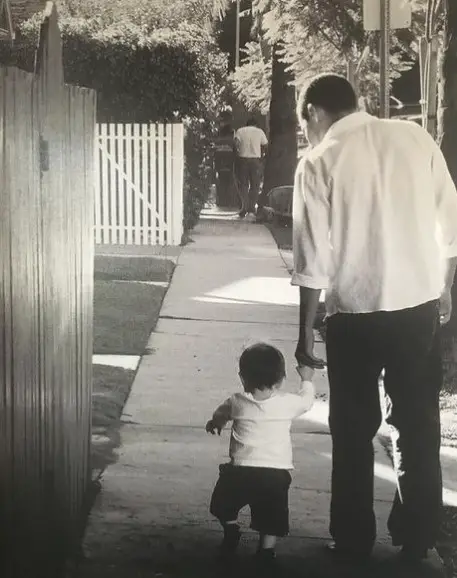 Michael with His Son (Source: Instagram)
"Teach em to fish, point em in the right direction and stay the hell out of the way! Living and learning," he wrote.
Likewise, his wife also has her ideals as a mother regarding raising children.
She believes creating balance in time between children, work, and herself is what makes a great parent, and she could not be more correct!
"I believe a balanced human being who is parenting helps to encourage and hopefully create a balanced child," she said.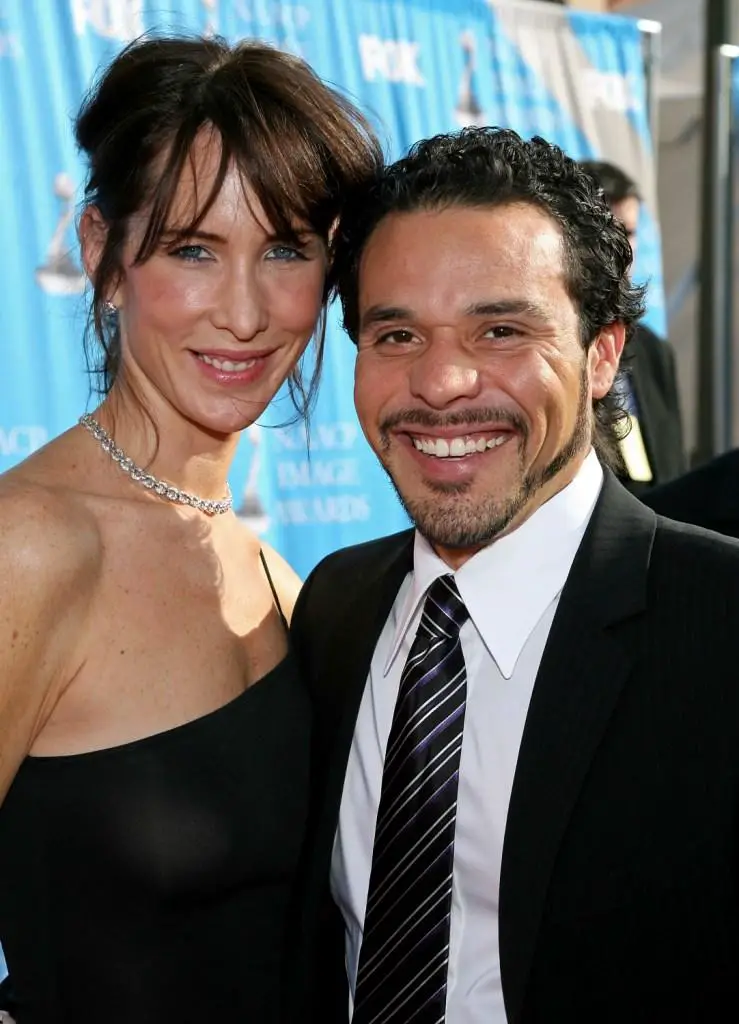 Michael And His Wife, Susan Matus (Source: Fandango)
Apart from golf and guitars, Irby mentions that his son has become a hobby too. So it seems daddy-duties keep the actor busy when he's not on the sets.
Also check out: Grace Park's Life and Career Now. Where Is It Headed?
Little Adison already has a gist of his father's work as well. He knows that the fierce man he sees on-screen has a different persona from his father.
"My son knows that I play a lot of bad guys, but that's not the way that Michael Irby is," he said in an interview.
Moreover, Susan has a great helping hand in the house thanks to Michael's love for cooking, according to Fanpop. He said,
I love to cook, I'm the family chef. My wife loves it!
"It's so much fun, I love cooking! I get to think about it all day. From the moment I wake up, I think about what I'm going to make for dinner," he added.
Indeed, the Irby house must feel warm and smell amazing with Michael's cooking.
He hit the nail right on the spot with Susan. It's their first marriage, and divorce is completely out of the picture for the love birds.
In addition, Michael comes from a family of love too. 
Who Are Michael Irby's Parents?
Micheal Irby was born in Palm Springs, California, to Ernie Irby and Cindy Irby.
He has a mixed ethnicity as his father is African-American and is mother is of Mexican descent. 
Michael is one of three children from his household. His two brothers and his parents lead a life away from the limelight.
All in all, Micheal has a wonderful family, and his career is equally great. You can catch him in action on 'Mayans M.C.' and 'The Expanse.'