Entertainment
Michelle Ryan's Private Life- Married, Dating or Single?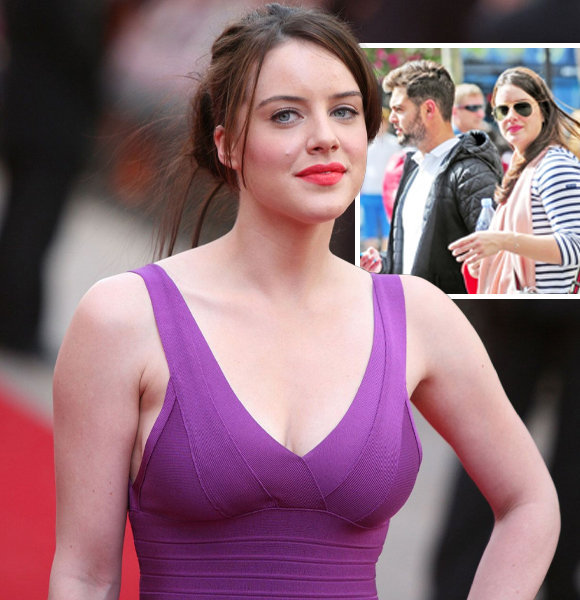 English actress Michelle Ryan was one of the most loved actresses in the 2000s due to her performance in popular shows like 'EastEnders.'
As the years passed, she chose to stay away from the limelight and lead a low-key life. Consequently, neither has she revealed if she's married nor anything about her dating life, but viewers still have a bubbling curiosity about it.
Is Michelle Ryan Married?
It is unclear whether Michelle is married to a special someone or if she's single and happy. Since she has stepped away from the spotlight recently, her personal life is also under the shadows.
But her decision to not disclose her relationships is justifiable, as she has been linked with a few big-name in the past, and sometimes the headlines were far from the truth.
Michelle had been linked with actor Gary Lucy when she was 18 years old.
However, it was around the time she was dealing with mental health issues and had to leave the show because of it.
She said people would blame Gary for it, but she clarified that it was not anybody's fault.
You might like: Outed by A Journalist, Did Late John Sessions Have a Partner?
Similarly, rumors arose about Ryan dating Tommy Williams, an amateur footballer. Well, the stories didn't just stop there. They even went on to say that they had gotten engaged!
Apparently, Michelle had a hard time telling all her relatives and friends, who were upset about not receiving an invitation, that the rumors were nothing but trivial gossip and she was not engaged.
Moreover, she was a recurring name in the 'Sexiest women of the year' list, so rumors of her name linked with another popular celebrity would sell like hotcakes.
Coming in next to join the list is actor Jason Segal. But this time, it was more than a rumor.
Jason and Michelle met through a friend and got together. However, the relationship did not last too long as the two separated after one year.
Michelle was spotted in 2016 on the streets beside a handsome-looking man, supposedly her boyfriend.
Noticeably, she looks much different from her role as Zoe Slater in 'EastEnders' but still as beautiful as ever.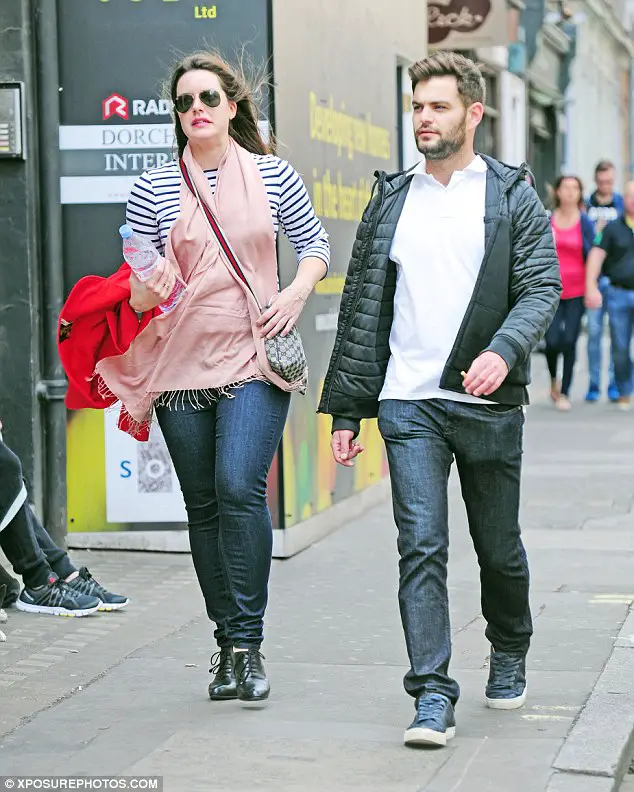 Michelle Ryan With Her Boyfriend (Source: Dailymail)
Details regarding the mystery man have not been revealed, and it is unknown whether Ryan is still seeing him.
Likewise, there has been no news about her getting married, so we guess she's taking things slow for the time being.
Moreover, she had a big-time crush on actors like Eric Bana, Adam Garcia, and Eric Maguire.
She once said that she was under no pressure to get married or settle down, but that was way back in 2008 when she was in her 20s. But now, things might have changed for the actress.
She has seen the highs and lows of fame and showbiz and has decided to take a step back to let things go with the flow. She said,
What I have learned from all this is that you can't control life and the less you try to control things, the more fun you will have - and that's what I want more of.
Nonetheless, it's not confirmed whether she is planning to get married or if she's just not willing to disclose it publicly. Whatever the reality is, we only wish that she's happy and doing well.