Celebs
Michelle Young's Parents Were Skeptic about Her Wedding ?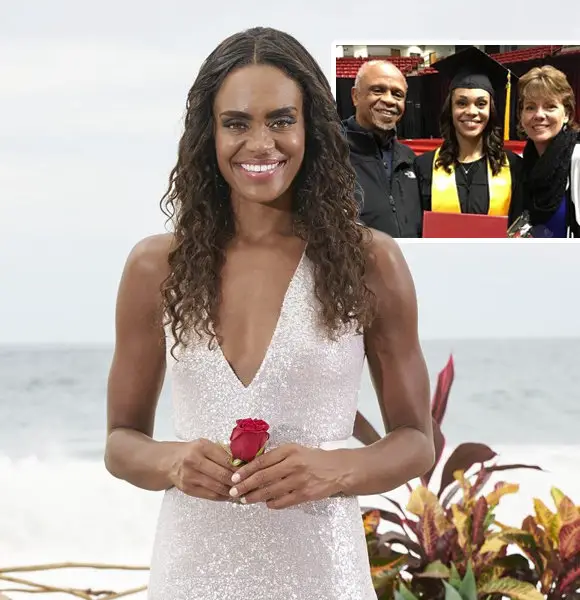 The runner-up of the 25th season of 'The Bachelor' and the star of 'The Bachelorette,' Michelle Young is a fairly known television personality. 
The amount of recognization she has received has been through the reality show and her social media presence. 
But there is much more to this amazing woman than her online presence. She has supportive parents, a job that makes her extremely happy, merry love life, and content life. 
Michelle Young's Parents & Family
On March 9, 2021, Michelle Young posted a throwback picture alongside her mother, commemorating her strength on Women's day. 
Posting two pictures from her childhood that was taken with her mother, she wrote, 
STRONG women raise STRONG women. Huge shout out to my mom on International Women's Day for showing me the ropes!
Her mother seems to have been a strong inspiration in her life as Michelle has followed her career steps. 
Born in 1993, apart from being a television personality, she is also an elementary school teacher, and Young's mother also is a teacher. 
So, it won't be a reach to assume that some part of her passion might have advanced from her mother. 
Michelle's appearance on reality television shortly showcased her love for her parents and their importance in her life. 
She was raised in Woodbury, Minnesota, and grew up watching her father and mother share an outstanding bond with each other.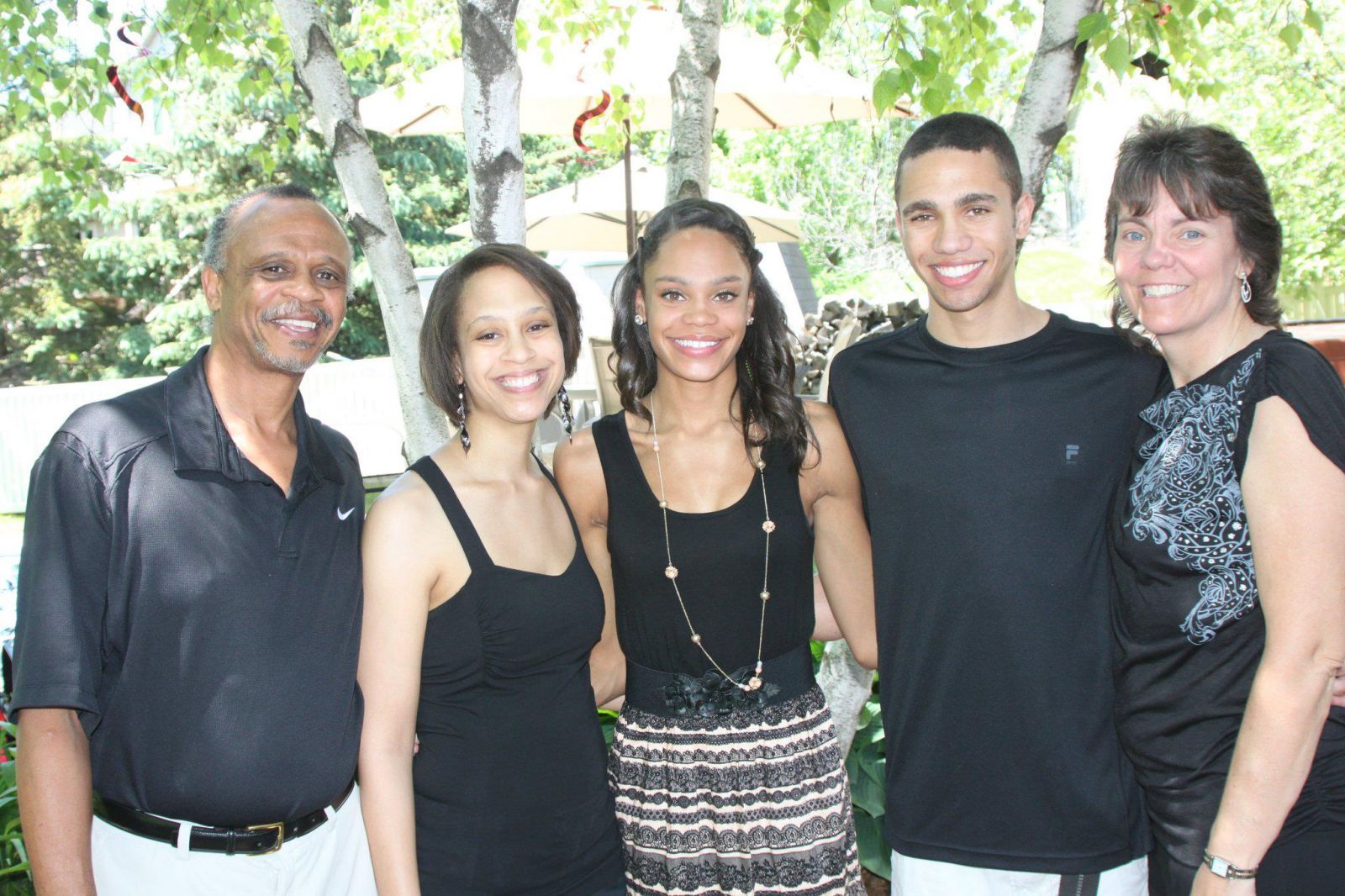 Michelle Young with her parents and siblings (Source Facebook)
Get to know The Bachelorette star - Nick Viall Bio, Family, Dating, Married
As a matter of fact, she never settled for anything less for herself.
In an interview with Extra, she shared how she wants to share the same quality of relationship with her "future husband" as her parents share.
Now, she is engaged to Nayte Olukoya after choosing him as the winner of the 18th season of 'The Bachelorette.' 
So guess she did see much of her parent's relationship with Olukoya after all. 
While the world kept up with her love and romance on the show, her parents were a bit "stressed" watching it. And, it was especially her dad, Ephraim.
Of course, as a supportive and proud father, he was there to cheer his daughter on the quest for her eternal love; however, as a dad, he was kind of stressed from all the kissing. 
On one of the episodes of the season, she posted an Instagram story of her dad watching the show. 
In the clip, she asks her father, "How ya feeling, dad?" to which her father's reply goes, "OK so far."
Posting the humorous and cute encounter along with her father, Michelle Young captioned the clip, "Dad is feeling slightly stressed from watching all the kissing."
Well, that's totally understandable, as we know things do tend to get a bit steamy on the show at times. But we do have to commend her parents' support for her through and through. 
While her father shows his support watching the show, her mother goes all out to support her daughter. 
Her mom, LaVonne Young, urged everyone on her Facebook profile to tune in to the show (during its premiere) to watch her girl on the show. 
Also, a quick side note, her mother's Facebook profile picture is she and her husband gleefully smiling together. 
How cute!
Young is not the only child in the family. She has two siblings, Angela and a brother named Alex. 
Her brother graduated from the University of Wisconsin and a Facebook post made by him over ten years ago shows the happy family of five in the same picture. 
Michelle has always tried to find a relationship with her future husband that resonates with her parents' eternal love story.
And whoever she might spend her life with, which will very soon be Olukoya, we wish for the couple to share the happiness of a lifetime and a love that lasts forever.