Celebs
Mike Cockrell Finally Weds His Wife after Seven Years of Being Engaged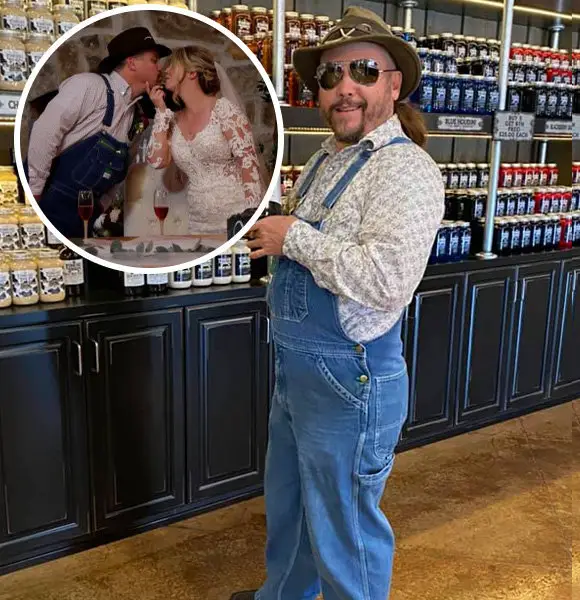 Mike Cockrell has built a successful business in the liquor industry, and you see all about it on Discovery channel's 'Moonshiners.'
However, he has more good news to share. Mike recently got married, and his partner of many years became his lovely wife. The couple is head over heels for each other, so let's have a closer look inside their wedding and marital life. 
Get to Know Mike Cockrell's Wife
Mike Cockrell is married to Jenna Cockrell at the age of 43. They recently tied the knot on 13th September 2021, but their love travels further back in time.
Mike and his wife have been together for well over eight years now. Infact, they got engaged way back in 2014, so they must have been together for even longer before that.
Their wedding was covered by the Discovery Channel, and we got some sweet insights into their beautiful relationship. The husband and wife met when Mike bought some property from his wife's family and started as friends.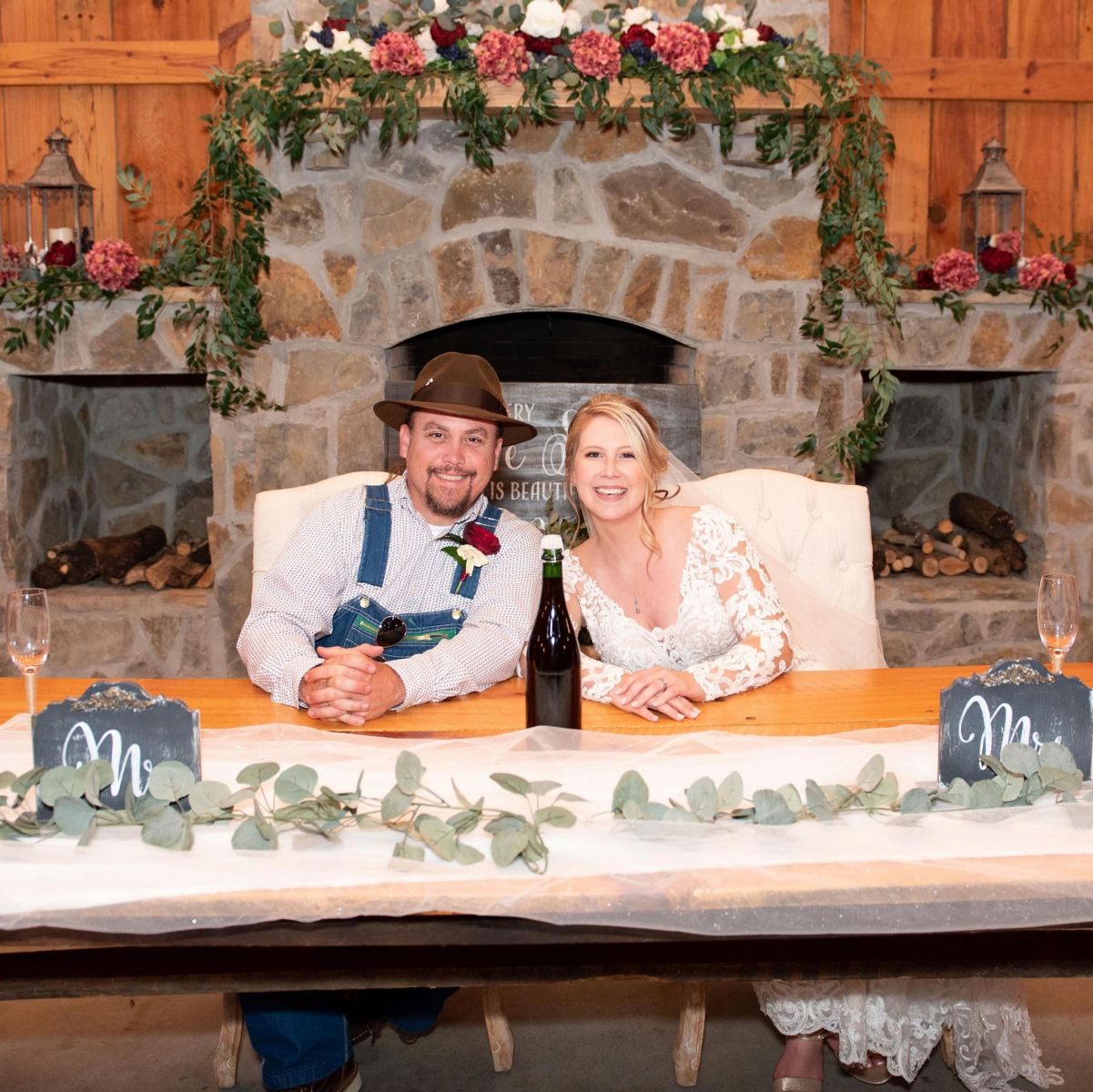 Mike Cockrell and His Wife's Wedding (Source: Facebook)
Later on, the friendship evolved into a romance with a first date at the movies and a dinner afterward. 
But for some reason, Mike was perhaps busy with the moonshiners business; they just got around to getting married.
However, it made no difference for the couple as they were already living as a family for many years.
A seven-year-long engagement might seem a bit odd, but Jenna says that she made the best of their time together by getting to know each other better.
Their time together has only made their relationship stronger as they walk into a lifetime of togetherness.
Nonetheless, they had a picture-perfect wedding and said their vows. Mike said that he loves Jenna because she's independent, but she's always there for him when he needs her. 
Read more on Moonshiners: Moonshiner Josh Owens- Married, Single or Taken?
Likewise, Jenna says that she loves the fact that Mike is tender yet stands his ground. 
Moreover, Jenna clarifies through her social media posts, and she proclaims her love for her man. She is super supportive of Mike and his business and always shares stuff about his upcoming endeavors with pride. 
But of course, love is a two ways street. Mike is also equally supportive of his wife and family, and Jenna appreciates it.
"Happy Anniversary to the best man a woman could ask for! You are our whole world and the rock to it all! I could have never done this without you! I love you so much and pray for many more to spend with you and our kids!" Jenna writes in a Facebook post. 
Mike is the provider of the family, and his partner truly appreciates all he does for them.
"Happy Valentines Day to the man who makes our world go around!! The kids and I love you so much and wouldn't know what to do without you!" wrote Jenna in another post.
The pair have five kids; four daughters and a son. Mike has been married before, so it's unclear if the kids are from his previous marriage.
Regardless of that fact, Mike and Jenna have raised all five kids as their own. It's a happy bunch of seven at the Cockrell's, and they're leading a life full of joy surrounded by love.