Sports
Mike Glennon - Making His Wife Feel Lucky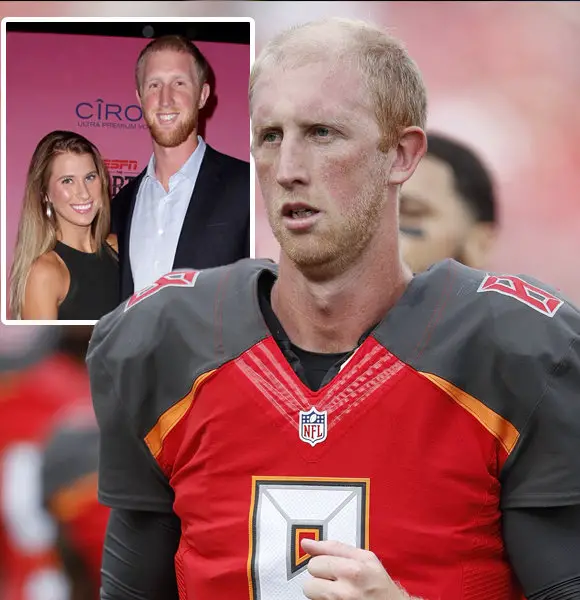 Throughout his career as an NFL athlete, American football quarterback Mike Glennon has garnered immeasurable attention for the brilliance he exudes in the arena. 
Not only is his life graced by a soaring professional success, but his happily wedded life with his wife of over five years is also a blessing, making his life desirable in every way. 
Wedding Bells- Mike Glennon & His Wife
The wedding bells rang for the athlete in June 2015, when he shared a lifetime of commitment with his wife, Jessica Glennon. 
The mesmerizing wedding venue at Umstead Hotel and Spa shone even brighter with the presence of gleeful bride and groom who stole the show with their charming looks. 
The handsome groom looked elegant in his black suit paired with a white shirt and black tie.
And his wife stole the show with her beautiful strapless sweetheart-necked white gown that perfectly displayed her absolutely fit physique, while the long tail of the gown sweeping the floor added extraordinary essence to her wedding look. 
Their wedding arch stood under the open sky, and tall trees and blissful nature surrounded the venue. Indeed a sight that could even make you want to get married!
As the couple shared their vows in front of the beautifully decorated arch, all their loved ones watched them with awe and cherished their holy union.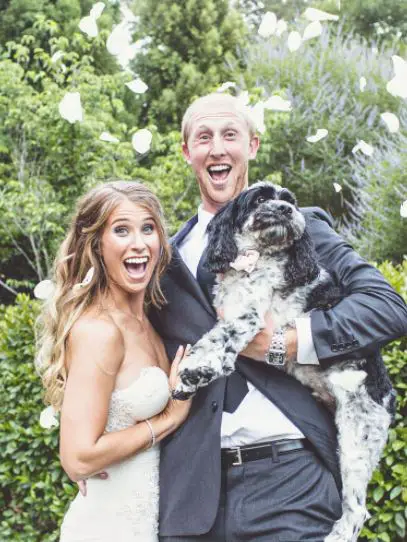 Mike Glennon and his wife from their wedding day (Source: A Southern Soiree)
The duo's love story is as beautiful as their grand wedding. The love birds first encountered each other during their time at NC State.
Having dated since their college, the couple has been with each other through all the changes life had to offer. 
Madly in love, the two cannot help but flaunt their family moments through their social handles. On that note, Mike's wife took to her Instagram in 2018 to wish her beau on his birthday and admitted that she felt lucky to have him in her life. 
While, the loving husband, is no less in showering his beau with immense love through his social handle. Telling the world that he was a taken man, Mike declared his love for his spouse back in 2013 through his 'gram. 
Now that Mike and his wife are parents to three kids, two sons, and a daughter, their happiness has increased tenfold. 
Get to know - EXPLORE Ryan Kerrigan's Blissful Life with His Wife 
Mike Glennon's Kids
Mike and his spouse welcomed their firstborn, Brady Wetherill Glennon, in August 2016. Sharing the first glimpse of his son after two days of his birth, the proud father took to his Instagram to share his picture, and his gleaming smile clearly showed how happy he was.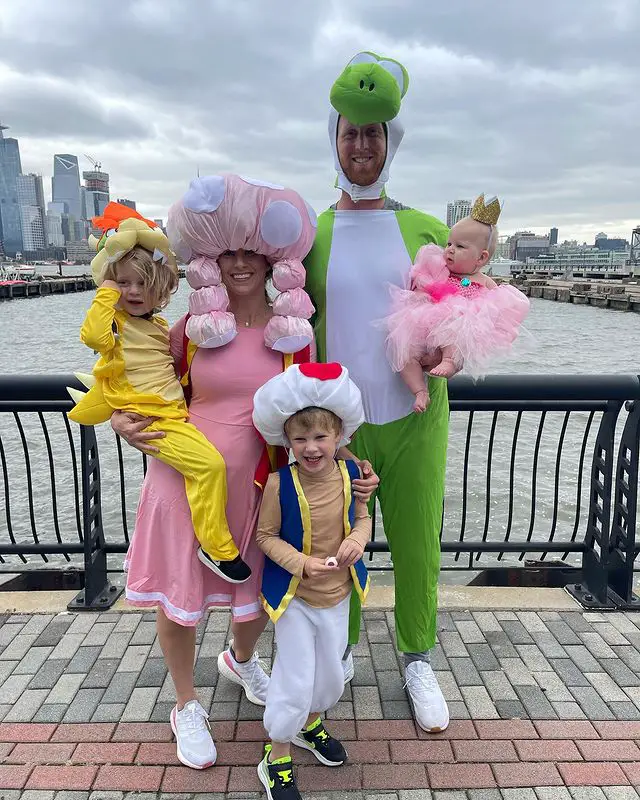 Mike Glennon and his wife with their kids dressed adorably (Source: Instagram)
Likewise, the family of three expanded to four when the two welcomed a second baby boy Austin John Glennon in November 2018. 
After two kids, the two became parents to their adorable baby girl, Blake Caroline Glennon, in April 2021. Now that the family has expanded to five, Mike and his partner are happier than ever, and the love they share with their kids is exemplary. 
Whether on the arena or off the arena, the way Mike is balancing all aspects of his life with perfection is truly inspiring.