Music
Ready to be Shocked - Mike McCready's Staggering Net Worth!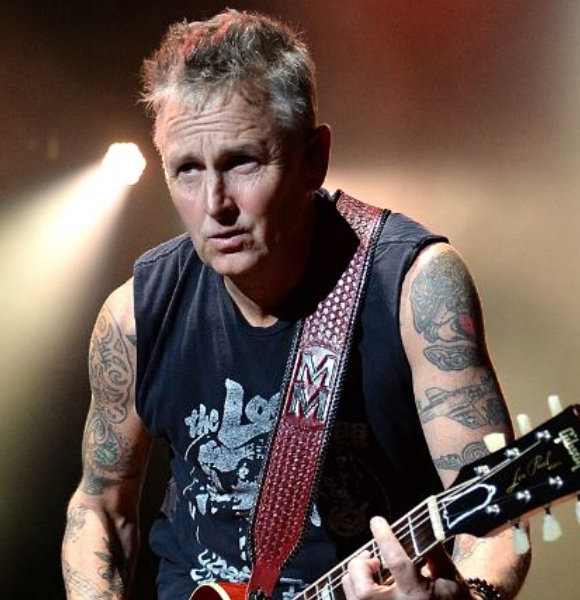 American musician and Pearl Jam guitarist Mike McCready has always been a force to be reckoned with.
From his journey with music from a very young age to facing hurdles along the way, he never left music, and that is why his career has been enduring, which is rather endearing. 
Also, endearing is his constant effort which now has landed him a net worth that makes all the struggles worth it. 
Mike McCready's Net Worth
When we talk about struggles, we don't mean Mike faced some unprecedented hurdles compared to his contemporaries but let's say he had to be patient to taste some amount of success in his career. 
Born in 1966, he formed his first band when he was in eighth grade. The band named Warrior slowly transformed from being a cover band to being authentic. 
Later changing the band name to Shadow, they tried to bag some record deals after moving to Los Angeles; sadly, it never worked out. 
Later the team split up. After initially feeling low and detached from the music, he got back and played in the band Love Chile. 
And shortly after, Pearl Jam happened. Finally, a band that changed Mike's life and put him on a pedestal of one of the most notable musicians ever and helped him earn a net worth ranking to multi-millions.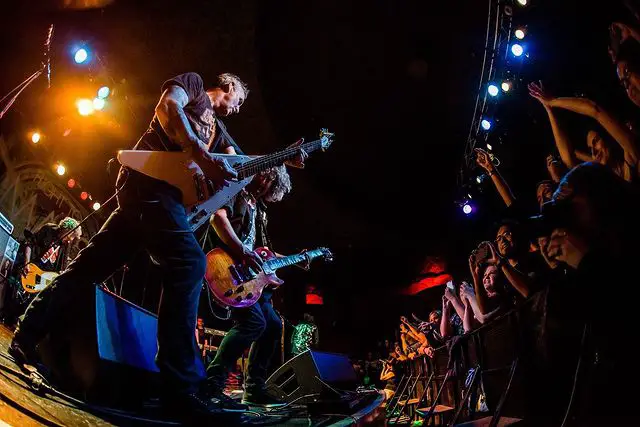 Mike McCready Back In 2019 Performing In a Concert (Source- Instagram) 
Formed in 1990, the band signed to Epic Records and put out their debut album 'Ten.' 
Boom! It was like magic happened. 
It became one of the best-selling alternative albums of the 1990s, and it gained popularity that would go on to be relevant for decades, even today. 
In 2017, he was listed in the Rock and Roll Hall of Fame. We really meant it when we said McCready's net worth is hefty. 
Coming to over four decades into his career, McCready now has amassed a net worth of (wait for it)...
$70 million! A stupefying net worth indeed, isn't it?
And he sure is not stopping anytime soon!
You Dont Stop Aswell: Is Samantha Fish Currently On Tour With Her Band? A Wiki-Like Bio Of The Guitar Head Prodigy
McCready, age 55, a bonified personality, is equally a hardworking professional and obviously a talented one (no doubt in the latter).
While professional life seems extremely rewarding for the musician, his personal life is no less gratifying. Mike lives a happy life alongside his wife and his children. 
Mike McCready's Wife & Children
Mike has been married to his wife, Ashley O'Connor, for over a decade now. The pair tied the knot back in 2008, and since then, they have flourished a family of 5, accompanied by three children. 
Mike and his wife have made several appearances together and are heavily involved in charitable works. 
He and his wife usually do run for charity events, where they take part in a marathon to raise money for charitable accounts. 
And one thing about this family that we are sure about is the boys will grow up to be fine gentlemen. 
The dad-mom duo does a perfect job of raising their children.
Might Interest You: Les Dudek: A Man Hiding His Family Life With Wife and Children Or Doesn't Have Any?
From teaching them to respect women, speaking out on important causes, and just being "Good Humans," McCready and his wife deserve all the applause in the world for teaching their kids right. 
(The above opinion (or the picture) is not in retrospect with any of the political views. We endorse no hatred towards any political party, and it is independent with any political matter.)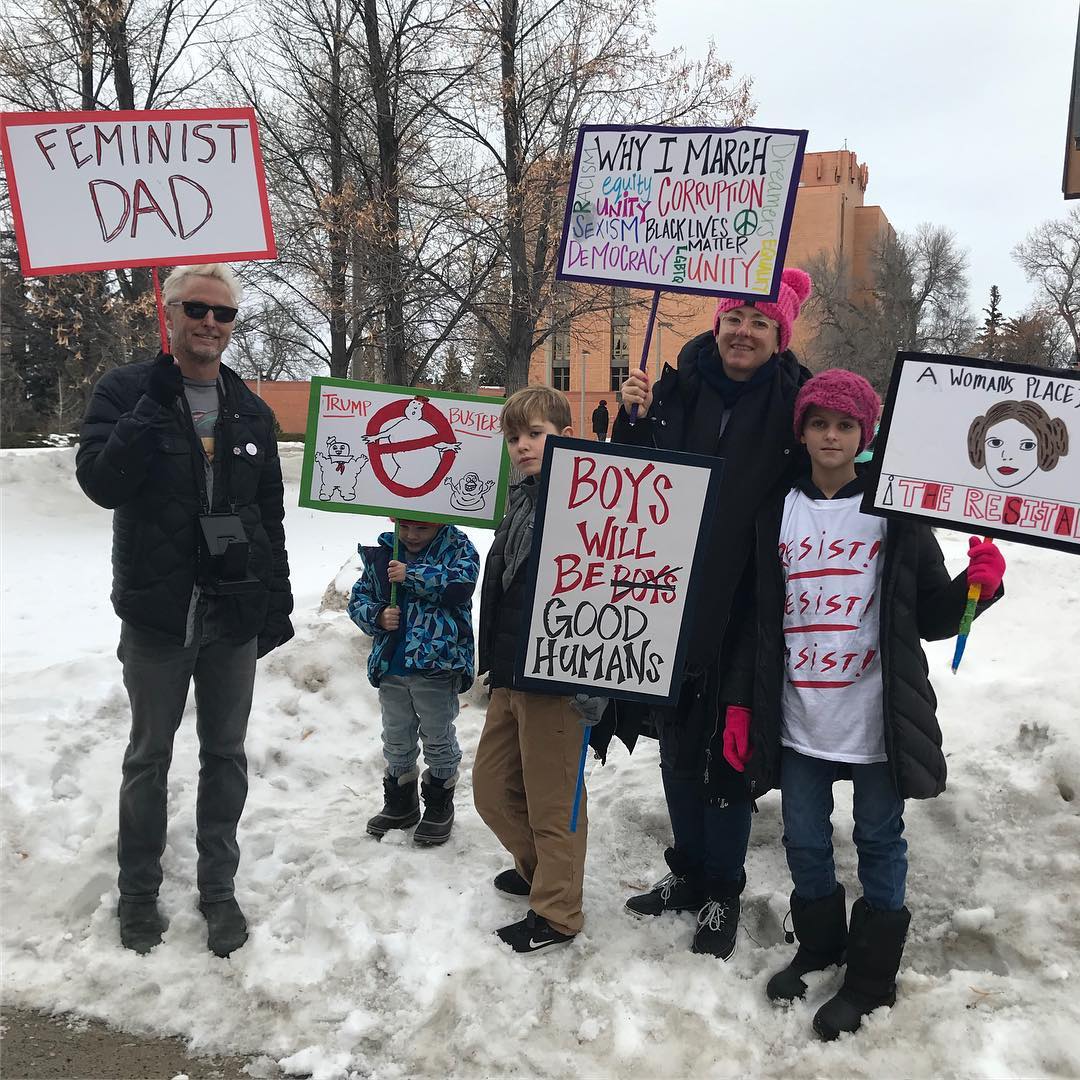 Mike McCready with His Wife & Kids (Source- Instagram)
As they say, it all starts from home, and well, it's clearly visible. From a successful run in his career to achieving a life with a happy family, happiness is never-ending for the musician.