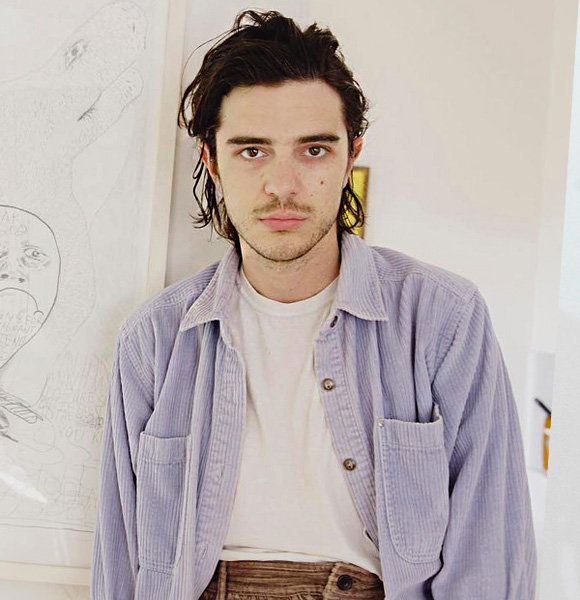 Morgan Krantz is an American model and actor. He has expanded his skillset in the cinema business and has successfully ventured into writing and directing.
The handsome young man has attracted plenty of fans from his work, and they all wonder if there's a potential partner in his life.
Wife, girlfriend, or partner, Morgan has not revealed any information about his mysterious love life yet, but here's what we know.
Does Morgan Krantz Have a Wife?
Judging from the lack of public info, we're guessing that Morgan Krantz is single. He hasn't mentioned the presence of a wife or girlfriend in his life and has chosen to remain private on this issue.
There might not be a wife in the picture, but it isn't a problem for Morgan as he is surrounded by other very special ladies in his life.
In addition, Morgan is surrounded by the love of his family, including his mother, grandmother, and sister.
Also check out: Scott Porter's Fairy-Tale Wedding & Life with His Wife
Trivia fact, Morgan isn't the only person in his family who's a part of the film industry.
His mother, Romy Walthall, was a loved actress who has appeared in movies like 'Face/Off' and 'The House of Usher.' She played a variety of roles on screen but off-screen, she was the loving wife of Scott Krantz and mother to her children, Morgan, Isabelle, and Theodore.
Unfortunately, he had to bid goodbye to his wonderful mother in 2021. Many were heartbroken to hear the news of the actress passing away at just the age of 57 due to cardiac arrest.
It was a difficult time for the actor, and he had lost the biggest source of love and inspiration in his life. In fact, the love for his mother was why he delved into writing and creating movies in the first place. He told The New Current,
When I was six years old, I decided that I would write great films for her to star in so she could win Oscars.
Romy was a beautiful actress and a wonderful mom too. Morgan's sister Isabelle, an actress, dedicated a long heartfelt message to her mother on Instagram.
"She was the most beautiful woman I've ever seen and she was wicked and fun and light and dark and she possessed the kind of magic that you truly just don't see," she wrote.
Another maternal figure in Krantz's life was his mom's friend, actress Kelly Preston. Sadly, she passed away in 2020, and grieving Morgan paid her a tribute by opening up about her selfless nature in an Instagram post.
He wrote,
Her life inspires me to reach past the fog of my own self-importance and stick the landing when it comes to helping others.
The tragic events left him heartbroken, but eventually, the wounds healed.
Moreover, he has his sister by his side now, whom he absolutely adores.
Morgan shared a childhood photo of him giving her baby sister a piggyback ride on her birthday. He's giving a big smile to the camera and showing off his baby teeth in this picture.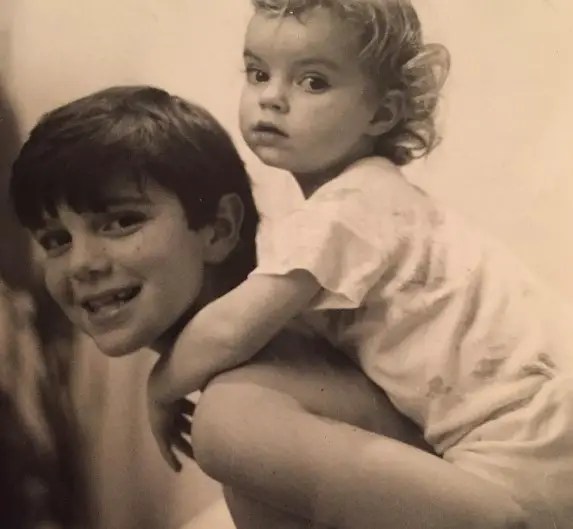 Morgan Krantz With His Sister (Source: Instagram)
He topped off the post with a sweet caption that read, "HBD to the kid sis Bellzer, who always got my back. She my number one gal. Love u forever Ol Bellzer happy 24 & plenty more!!!"
So it seems Morgan's sister has the number one spot in his life now, so we guess it's safe to rule out the possibility of a wife or girlfriend.
On top of that, Morgan has been open about his personal life, so we hope he'll update us if he finds a potential wife.
Moreover, he is very close to his grandmother and even takes her out on dates! Morgan's life is not short of amazing women, and he's waiting for the right one to come along as a wife.
The long-haired hunk has charmed many with his talents and good looks, and he's focusing on his career for now. You can spot Morgan Krantz in 'In the Dark,' 'Neurotica,' 'Better Call Saul,' 'Babysitter,' and more.