Entertainment
All About Mykelti Williamson's Wife, Children, Net Worth & More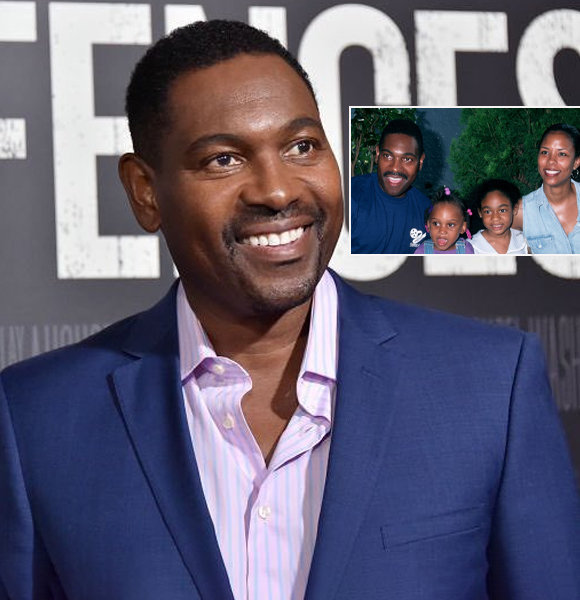 'Fences' and 'Forrest Gump' actor Mykelti Williamson has experienced fame and success in his career and has established himself as a well-known name in the industry.
But when it comes down to his personal life with his wife and family, he has chosen to remain discreet about it. The actor is happily married now but this is not his first matrimonial experience. 
Mykelti Williamson's Wife & Dating history
Mykelti Williamson has been married to actress Sondra Spriggs since April 26, 1997. The couple has two daughters, Maya Williamson and Nicole Williamson together. 
The Williamson family has kept their matters private and has chosen to maintain a low-key lifestyle. If you're thinking of heading over to Mykelti's Instagram profile, we'll save you the time and tell you he has not posted anything about his wife and children on his page either.
You might like: Insight Into Jeremy Sisto's Net Worth & Wife
However, the actor does enjoy posting about his work projects and colleagues, along with lots of shrimp! (Referencing to his loved character as the shrimp expert Bubba from Forrest Gump, of course)
Nevertheless, he has made public appearances with his family on many occasions and that's all we're getting from Mykelti's side.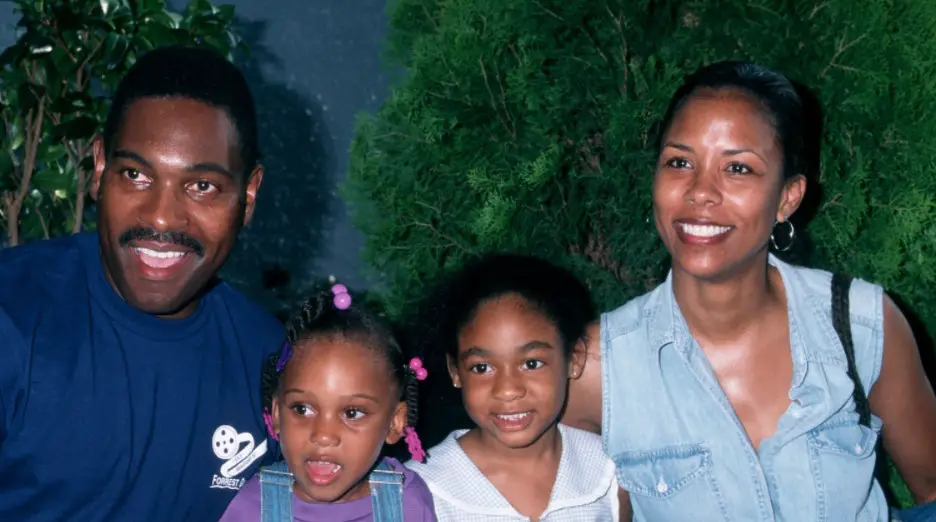 Mykelti Williamson and his family (Source: Getty Images)
The beautiful little girls and the gorgeous Sonra Spriggs are all smiles alongside dashing Mkyelti in this picture.
Having said that, we do understand Williamson's desire to remain discreet about his personal affairs, as things got pretty controversial the last time we heard the news about his private life. 
Mykelti Williamson's Controversy with Ex-Wife
Sondra Spriggs and Mykelti have been happily together for almost 25 years now, but she was not the actor's first love interest. Mykelti was previously married to Olivia Brown in 1983.
They had a short-lived marriage of two years and went on to get divorced in 1985.
Later on, Mykelti was married to Cheryl Chisholm in 1989. He had his first daughter Pheonix with Cheryl. The two went their separate ways after some years and Williamson eventually met his present wife Sondra.
Check out: Imelda Staunton's Amazing Family Life with Husband & Daughter
But things got messy for the 'Midnight Caller' star as news broke out around 1998 that he allegedly stabbed his ex-wife Cheryl's boyfriend, Leroy Edwards! He was apparently enraged when he found out about Cheryl's affair and went as far as to spy on her.
According to Leroy's testimony, Mykelti chased and attacked him and was stabbed in the abdomen for which he had to undergo surgery. He was charged with assault and attempted murder but in the end, the charges were reduced and he was acquitted due to lack of evidence, according to The LA Times.
As the years passed by, Mykelti and his family moved on from the incident and he progressed further into his career in Hollywood. The actor has spent well over four decades in the industry and has likewise gained fame and fortune from it.
Mykelti Williamson's Net Worth
Mykelti was born on March 4, 1957, in St. Louis, Missouri. He has started performing at the early age of 9 and has attained certificates in cinematography and film production.
Williamson debuted as a child actor and has starred in many blockbusters throughout his career such as 'Miami Vice,' 'Midnight Caller,' 'Free Willy,' 'Con Air,' 'Ali,' 'Fences,' 'Clean,' 'The Purge: Election Year,' and many more.
From dozens of acting credits in movies that have raked in millions in the box office, Mykelti Williamson has accumulated a net worth of $2 million.