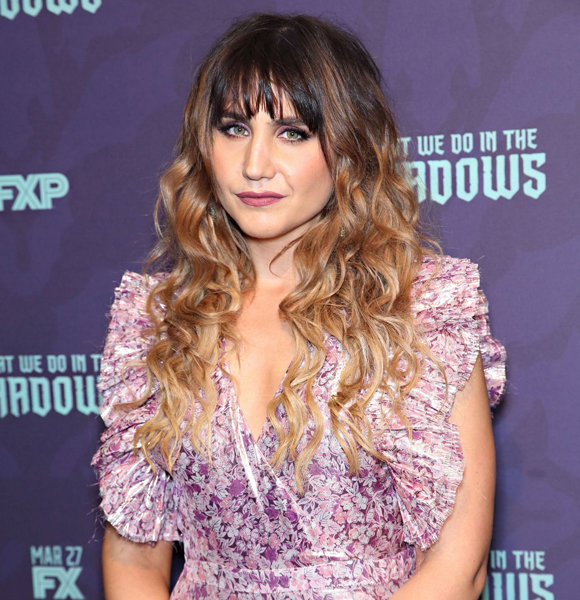 Natasia Demetriou is an English comedian and actress. While she entertains the viewers with her standup gigs and TV shows, her dear fans have developed a rising curiosity about the romance aspect of her life with a probable partner.
Humor is one of the most attractive features in a person, and for Natasia, there's a lot more where that comes from. Inevitably, it makes us wonder if she has charmed someone with her beauty and humor.
Does Natasia Demetriou Have a Partner?
The cheery actress has left this aspect of her life away from the public eye. She hasn't made any public statements about the status of her relationships, and she hasn't revealed the name of her partner or husband either.
Could this be a result of a bad dating history in her past? She spoke with The Guardian about her dating experiences and failed attempts to find a partner on Tinder. She said,
"I only use Tinder to have horrible conversations with people"
In fact, her creativity saw the experiences as content, and she wrote a show about it. Adding to the story, she said, "I accidentally liked this man on there, and he sent me some really horrendous things. I was like, 'I'm gonna be even more horrendous.' I was by myself, having the time of my life." 
It looks like Natasia hasn't had the best of luck when it comes to finding a partner or a husband. So there is the chance that she might be hiding her special someone from the public.
However, she has been very open about her other personal relationships regarding her family, so we suppose she is single and living a content life.
Other than that, we can only hope that she updates us when she finds a partner that she can call 'the one.' Recently, rumors sparked about her being pregnant, but there has been no comment from her side addressing the topic.
You might like: Cillian Murphy's Looks- Blessed Genes or Plastic Surgery?
Get to Know Natasia's Family
For now, Natasia does have other important men in her life that are very close to her. She is very close to her dad and her brother Jamie Demetriou, a popular comedian.
Since they both come from the same profession, Natasia finds it easier to relate to her roles on screen and draw inspiration from her family for the characters. Moreover, she coins her dad as the funniest person she knows and says her dad makes her 'hiss with laughter.' Humor indeed runs in the Demetriou genes.
When it comes to Jamie and Natasia, they have a wonderful sibling relationship. While talking to Bustle, she named her brother when asked who her celebrity idol was. 
Natasia has a discreet life and isn't active on social media, but her brother likes to share captured moments with her on his Instagram. He shared a cute picture of him and his sister with a cheeky caption, "Natasia Falls."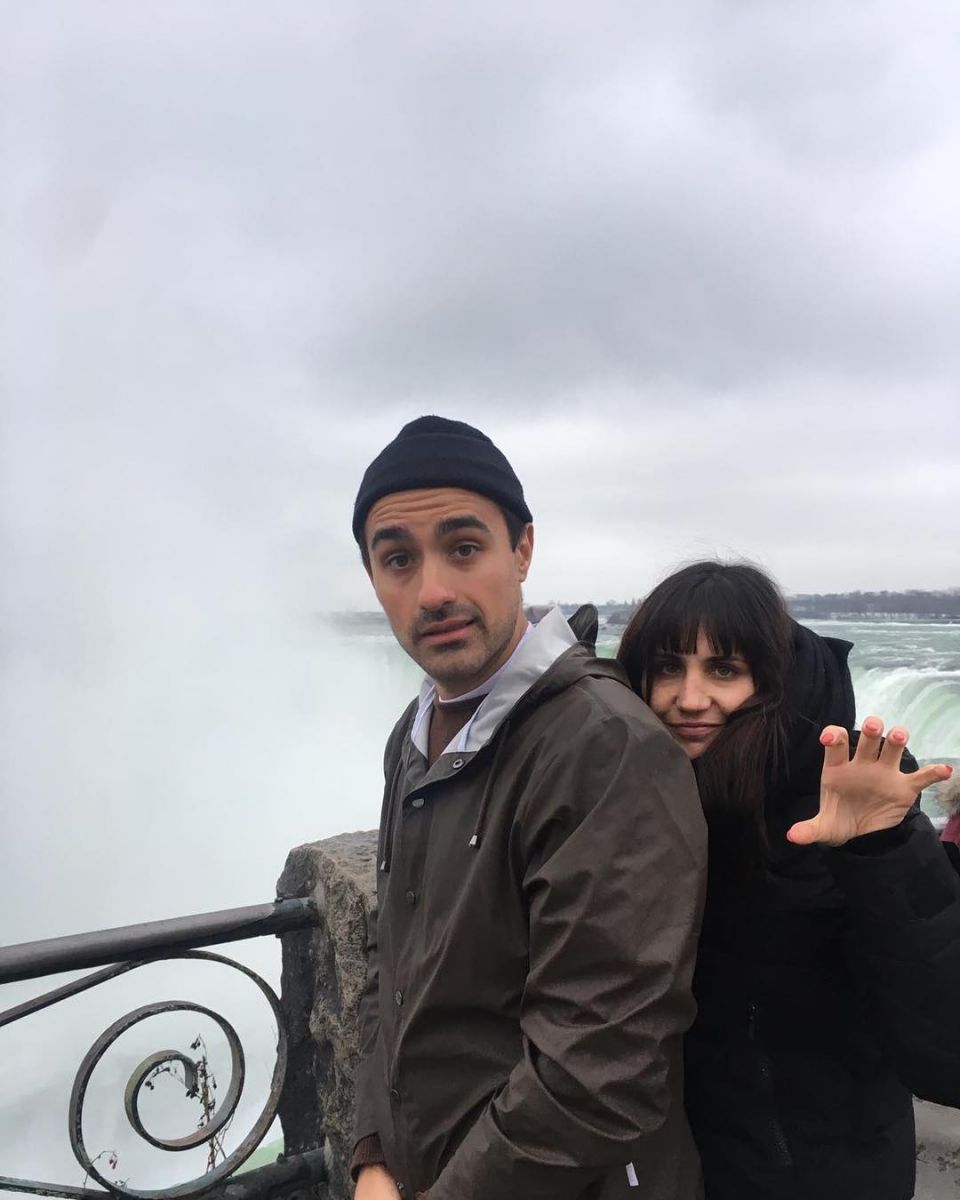 Natasia And Her Brother Jamie Pose In Front Of A Waterfall (Source: Instagram)
In the picture, Jamie stands in front of his sister and strikes a pose while Natasia is in the back with her hands looking like a claw. She was gearing up for her role as a Vampire in 'What We Do in the Shadows,' maybe?
Nevertheless, Demetriou has kept us in the dark regarding a potential partner, husband, or even rumors of her being pregnant. But that does not stop her from entertaining the viewers and doing what she's best at - comedy and acting!
Her most recent work can be seen in shows such as 'What We Do in the Shadows,' 'Stath Lets Flats,' and '8 out of 10 cats.'