Entertainment
Cillian Murphy's Looks- Blessed Genes or Plastic Surgery?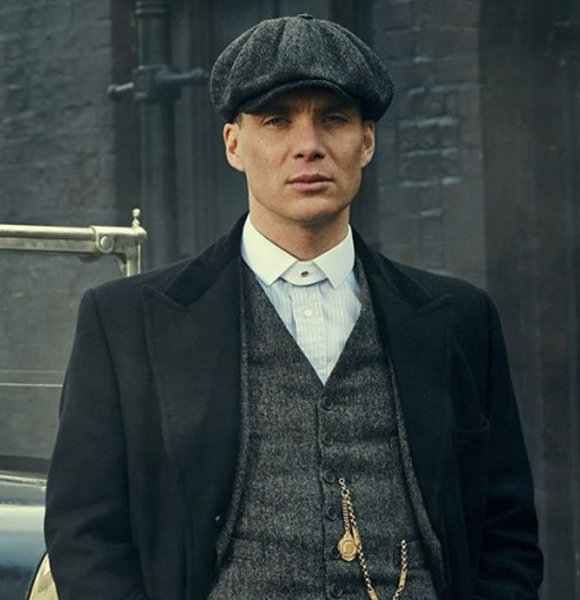 If vampires really exist, actor Cillian Murphy might be one of them. His unreal and graceful aging while still looking as youthful probably has everyone second-guessing what truth he is hiding up his sleeves regarding his younger-looking face. 
Aging is inevitable, and the bodily changes that come with it are unstoppable. But thanks to miraculous medical advancements, human beings have found ways to slow down aging. 
And let's be honest, in the entertainment industry where appearance is one integral part of the profession, going through plastic surgery or any other medical procedure to defy aging is not uncommon, and it's totally understandable.
Several actors in Hollywood are open about the medical touch-ups they went through to maintain their youthfulness, while some are reluctant to admit to it publicly. And witnessing Cillian's never-aging face, people consider the 45-year-old to be on the latter list. 
Cillian Murphy Has Had Plastic Surgery? 
This is still a big question that remained to be confirmed by the actor himself. Many decades have passed since Cillian came to the limelight for his astounding acting and the zillions of works that embellish his quintessential career. 
Many seasons have passed since we began seeing the actor grace the screen with his brilliant portrayal, but what has never changed is his unrealistic appearance that still resembles the early years he joined the industry.
Well, aging hits different people differently, but the 'Inception' actor is one lucky guy who seems untouched by it. 
However, people are not ready to buy that Cillian's younger-looking face is simply his genetics saving him from the consequences of aging. Instead, they believe he has been through plastic surgery or any other medical procedures to keep his looks intact. 
Although he has never really addressed the speculation of his plastic surgery, people seem to have concluded, comparing his before and after pictures with consideration of every minute detail and changes as visible on his photographs.
One of the common assumptions on seeing his charming looks is that he might have had a botox, covering the lines around his eyes and cheeks.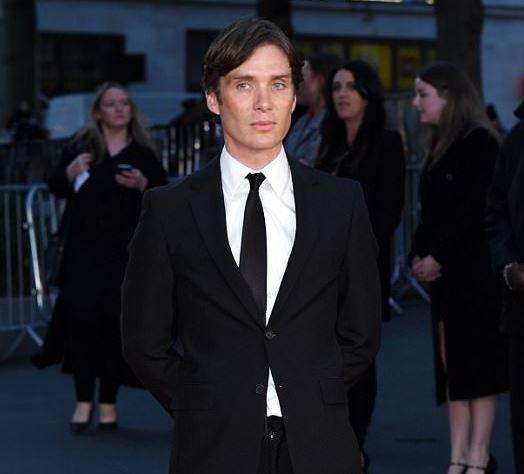 Cillian's picture from recent years (Source: Dailymail)
Get to know - Ethereal Beauty - Gillian Anderson Has Done Plastic Surgery?
Likewise, he is speculated to have had a facelift, giving a lift to his cheeks that go saggy with increasing age, while many even consider he has had a nose job. 
However, Cillian's aging speculation has stirred his fans into long discussions about it on various online platforms. There seem to be two sides to it; one side believes he is a natural beauty, while the other claims it's nothing but plastic surgery. 
A discussion over the 'Peaky Blinders' actor's plastic surgery rumor as seen in an online platform includes one of his fans favoring his genetics, saying, 
I don't think he did plastic surgery. Really, I am 31 and people say I look like 20. 
At the same time, some fans in the discussion thread assumed he had put some needles to his lips, giving it a fuller look. 
We have witnessed several instances where actors have gone to lengths to portray a character on-screen. And, if you have watched actor Christian Bale's extreme transformation in the 2004 release psychological thriller movie 'The machinist' to stay true to his character, then you know what we are implying. 
Likewise, Cillian also admitted having left his fifteen years of vegetarianism to perform in 'Peaky Blinders.' The famed actor, who has been portraying the role, Tommy Shelby, in the hit show 'Peaky Blinders' since 2013, confessed that his trainer recommended him to have meat to bulk up to fit the role.
Well, this might also add up to the discussion that he might have gone through some procedures to maintain his looks for the sake of the role, but again it's simply a hypothetical assumption. And only Cillian is the one who can clear the air. 
Meanwhile, brace yourself to witness Cillian's outstanding talent, as he will soon be gracing the screens, reprising his role in soon-to-be-released season six of 'Peaky Blinders.'