Entertainment
Nicholas Galitzine Sparks Dating Rumors- Who's the Lucky Gal?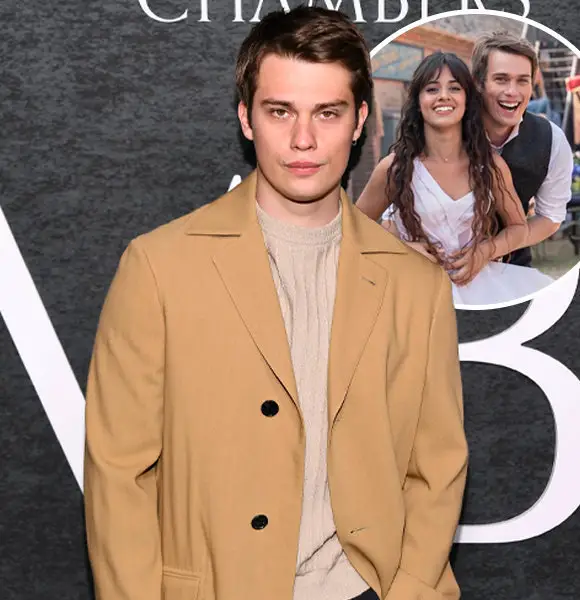 Nicholas Galitzine stepped into the glamour of Hollywood fairly recently, but he's already making a name for himself in the industry,
However, his acting isn't the only thing keeping his name in people's mouths. Recently, he has been rumored to be dating a few big names in the industry. But what's the real deal? Keep scrolling to find out.
Is Nicholas Galitzine Dating Someone?
On-screen chemistry leaves a huge impact on viewers, and they often end up wishing that the awesome couple they saw on the screen would be together in real life too.
Actors also get closer to each other over the course of filming, and so a rumor is born about the two dating each other.
Nicholas has been a part of such rumors as well.
The dashing young man has shared the screen with Camila Cabello, Lilli Kay, and others.
His great acting skills allow him to get into character perfectly, whether prince charming, a gay teenager, or a high schooler.
In fact, Nichole Galitzine has appeared as a gay character a couple of times on-screen, but he hasn't made any comments about his sexuality in real life.
Rumors come and go as actors are spotted together in public, but Nicholas has an interesting one under his name. He was recently rumored to be dating his 'Cinderella' co-star Camila Cabello.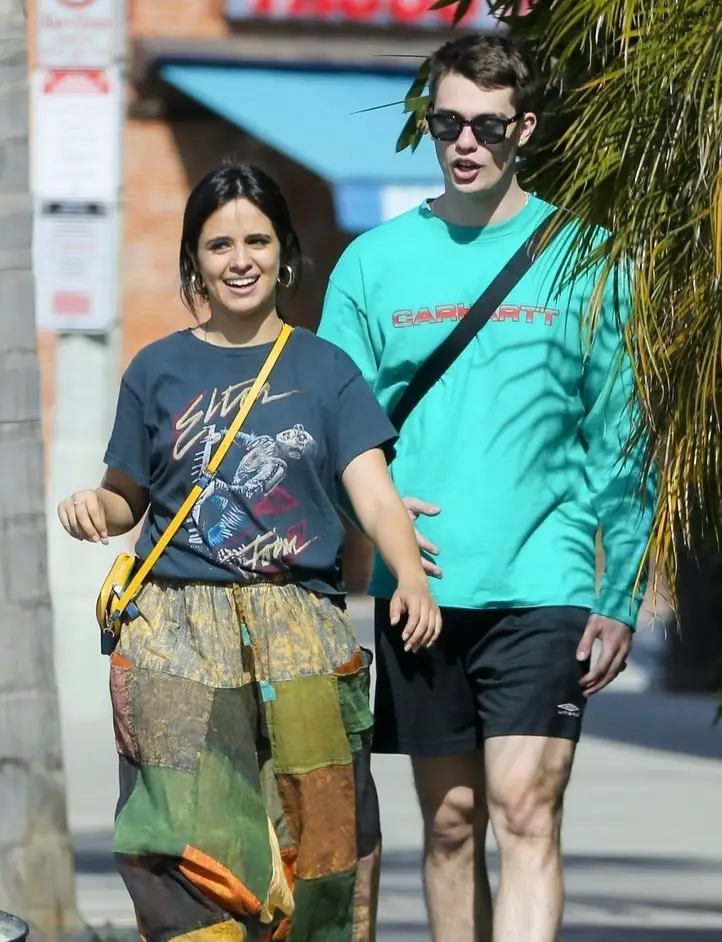 Nicholas Galitzine and Camila Cabello Spotted Together (Source: Just Jared)
Most pop culture fans might know that Camila was dating singer Shawn Mendes and they only recently announced their split. So specualtions of Camila getting ready to mingle has the fans all ears.
While neither of them has confirmed or denied the rumors, they have been captured in public several times.
Moreover, they openly put out words of affection on their social media for each other, further heightening viewers' curiosity. 
After their magical performance in 'Cinderella,' fans have already started shipping them, and when Galitzine posted a cozy photo of him and Camila on Instagram, they were elated.
He even said "Love you" to Cabello in the caption. And to fans' excitement, Camila said the same back to the handsome actor in the comments.
We don't know whether the magical words were platonic or something more.
We can only wonder if there is something sweet brewing between these two.
Likewise, Nicholas posted a sweet message on the Havana singer's birthday on Twitter and wrote, "I found a mate for life and I can't wait to eat banana's and binge watch Harry Potter as soon as possible. Love you."
Well, the two sure seem pretty comfortable together, but there's no concrete statement to prove that they're really dating.
Moreover, Galitzine has not revealed a girlfriend in his past either. 
Also check out: Kathleen Robertson Has Super Supportive Husband! Who Is He?
Similarly, there were rumors about him and his on-screen partner on 'Chambers,' Lilli Kay, dating as well, but that news remains unconfirmed. 
The 27-year-old actor is still in his young days and has a lot more time before he gets married. As for a potential girlfriend in his life, we can only wait for him to keep us updated.
Nevertheless, Mr.Prince Charming is stealing hearts left and right. He has already garnered thousands of fans in the early stage of his career, and he has a promising future to look forward to.