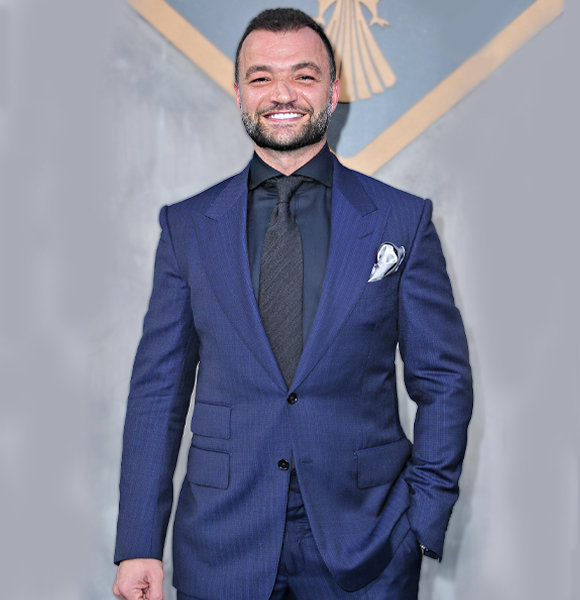 Lebanese-born American actor Nick E. Tarabay has been seen in series like 'Spartacus' and 'The Expanse,' which has earned him worldwide fame and love. 
He started his career in the 2000s, and ever since, his professional front has only flourished, landing him an impressive net worth.
What Is Nick E. Tarabay's Net Worth?
Nick started his career with' Sex and the City,' where he played an extra dancer, to be exact. He then bagged another minor role in 'The Sopranos,' and his career slowly started taking shape. 
Although nothing big came his way right away, he was eventually seen in 'Sparctus,' which finally molded his career as an actor. 
Nick used to work in the clothing industry before trying his luck in the acting industry. He has worked as a salesperson for luxury brands such as Hugo Boss and Gucci. 
It was never Tarabay's dream to be an actor; however, it eventually happened because he wanted to put a smile on his father's face. 
Nick E Tarabay's Interview For Stargirl (Source Youtube)
Well, now, with his range of skillset, he gives everyone a hundred emotions at once. Talk about talent!
Tarabay has since worked in series like 'Arrow' and 'Stargirl.' He has also been seen in movies such as 'Star Trek into Darkness' and 'Pacific Rim: Uprising.' 
With the amount of work he has done in the span of his career, his accomplishments are impressive, and we are sure there is more to come. 
While the exact figure of his net worth is unknown, we are sure he has earned a very generous fortune through his work, landing his net worth to be around the six-figure range. 
More From The Expanse: What Is Cara Gee and Her Husband's Life Like After Their Magical Wedding?
So, this is all about his professional front; what about his personal life? Is Nick E. Tarabay married? 
Keep reading as we now dive deep into his family roots. 
More on Nick E. Tarabay
No, Tarabay does not have a wife, nor does he have children. However, he has a cute little pet dog he is a proud father of. 
His dog's name is Odin, who occasionally appears on the actor's social media. 
Tarabay was born in Beirut, Lebanon. While he is active and working in the US, his parents are still in Lebanon, along with his younger brother. 
Nick belongs to a large family and grew up with his cousins, uncles, and aunts. He possesses mixed ethnicity as he is a Lebanese-American, and his height is recorded to be 5'11. 
 Success hasn't come easy for the actor, and he sure has a long way to go in the journey, but for all he has achieved during his time in Hollywood, he sure has done a splendid job.