Entertainment
All about Simone Ashley's Parents & Impressive Net Worth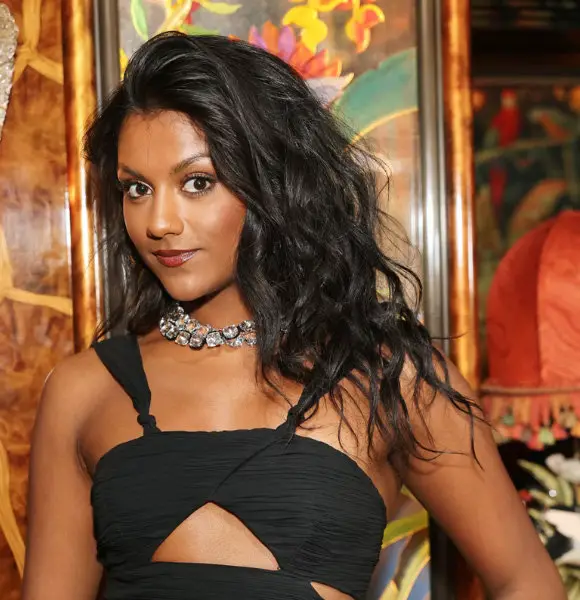 It has not been too long since actress Simone Ashley joined the entertainment industry, but the rate her career is excelling is humongous.
From making a debut with a small role in Wolfblood to landing the main role in Netflix smash-hit Bridgerton, Simone's escalating professional journey is one heck of a ride. And, she says that all this would not have been possible if it were not for her parents' support.
Simone Ashley Credits Parents for Success
Simone holds a British nationality but her roots lead her to South Asian heritage, born to Sri Lankan parents Gynasekhaean and Latha.
Born in Tamil, the actress moved to Beaconsfield with her parents at an early age, where she gave fruition to her dream of becoming an actress.
Although her dream turning into reality is a huge shout-out to her parents, who encouraged her to pursue a career in entertainment.
Talking about her parents' support in her professional endeavor, the actress exclusively elaborated on a few questions in an interview that will get us a step closer to knowing her better.
Simone gained a lot of traction for her portrayal in the comedy-drama series Sex Education, which is considered her breakthrough role.
Coming from a family background where a career in entertainment is considered 'quite scary and unsettling,' Simone's ballsy decision to carry in with acting is quite exemplary.
Stretching in her inspiration to pursue acting, she said her inspiration was her father. She further elaborated that her father has always been passionate about films, music, and photography.
Growing up, she was highly influenced by her father's taste in music and films. While most of her family members in her household were academically accomplished with professions such as a doctor, engineer, accountant, she never had an interest in being a scholar whatsoever.
Get to know - All About Regé-Jean Page's Parents And Family Life
Defying the stereotype, she pursued the non-traditional career path and made a big name for herself. But still admits that it can be her parents' worst nightmare.
However, they have come to peace knowing that the actress will not give up on her dream.
She believes in becoming her own hero and carries on with her gut instinct. She does believe that she is incredibly privileged to be a part of the 'generation where young women from all over the world have more opportunity than ever before.'
Belonging to South Asian Heritage, sometimes it can sometimes be hard for her parents to understand her choice of work, but her parents try their best to comprehend her successful journey through acting.
More on - Who Is Regé-Jean Page's Secret But Not So Secret Girlfriend?
What Is Simone Ashley's Net Worth?
The British actress's brilliance shines through her handful of works since 2016. After receiving acting training from Arts Educational School in London, she began her journey to professional acting.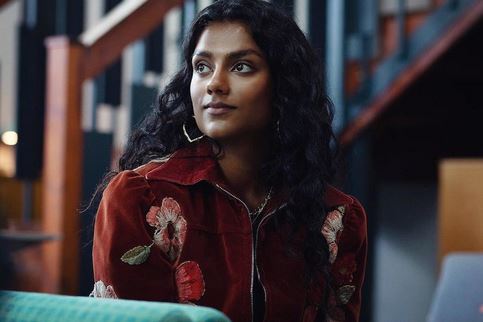 Simone Ashley portraying Hanan in Sex Education (Source: Elle)
Having been in relatively small roles in the initial phase of her career, she later landed a significant role in the 2019 series Sex Education. Where she portrayed Olivia Hanan in fifteen episodes.
With an IMDb rating of 8.3, the series did extensively well, bagging a hefty amount of revenue, which probably added to Simone's yet unrevealed net worth.
Likewise, Simone will appear on screens with another one of her career breakthrough roles in the second season of Bridgerton, where she will be giving life to the character Kate.
Captivating a total of 82 million viewers, the Netflix hit Bridgerton season one was a massive success, earning impressive revenue. The second one will probably be another smash hit, judging from the previous success. But it is yet to see how viewers will receive the second season.
Regardless, Simone is already garnering positive critics for her upcoming appearance in the series, and her admirers can not wait to see her talent in the upcoming Netflix series.