Celebs
Nicole Saphier's Life with Husband & Her Life-Changing Motherhood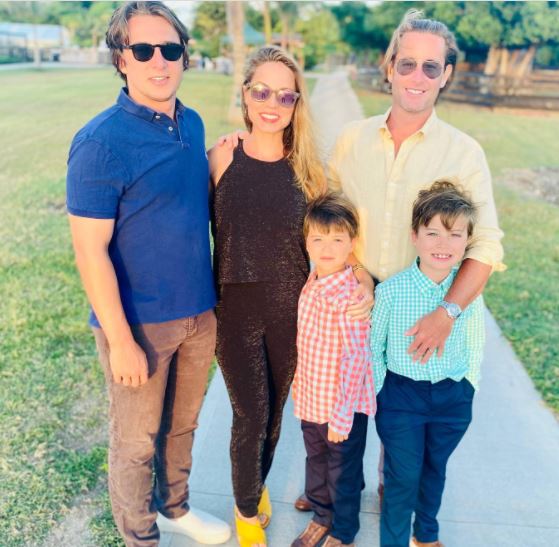 Nicole Saphier is a renowned medical contributor at Fox News who sits across thousands of her listeners' hearts. Also, she throws in the captivating aura that attracts more of the audience. 
She is a woman of conviction, elegance, and virtue who has made sure to keep both her professional and personal life on track. In addition, Saphier has a beautiful family she has built alongside her loving husband.
Nicole Saphier- Husband & Family
Love stories are beautiful, aren't they? Especially when you see them with the glasses filled in with radiant colors. Saphier so far has been living an amazing life with her partner in crime and partner for life, her husband, Paul Saphier, a neurosurgeon. 
Apart from being an excellent medical contributor, she is a wonderful wife and a mother. Her family has the essence intact that flourishes strong and alluring. In addition, Saphier's life seems more content with her loving husband, whom she met at medical school.
Moreover, she opened up on how they didn't specifically meet up in the medical school but met at a bar where they were supposed to have had a medical conference.
Eventually, the couple fell for each other, went on several dates, and later married. Saphier and her husband have raised a beautiful family, welcoming adorable three sons into their lives.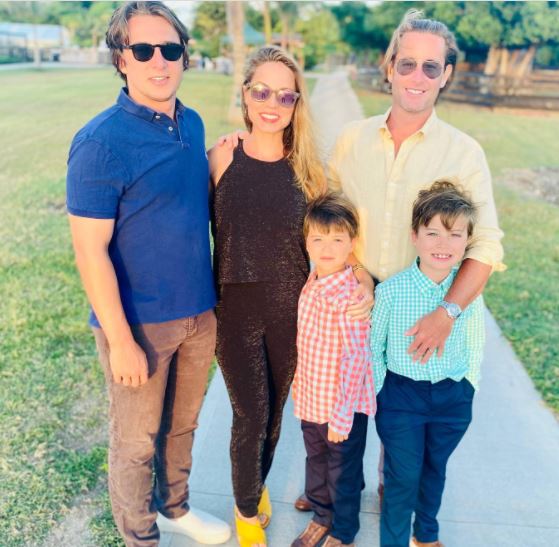 Nicole Saphier, alongside her husband and three sons, gathered as a happy family (Source: Instagram)
To this date, the family of two has grown into five. This lovely duo hasn't talked much about their love story, but the respect and love they have for each other are ineffable. 
However, things weren't as beautiful as it seems today. Saphier has been through a lot before marking these many accomplishments. Before being a doctor, she was a mother, or to say, a teen mother. 
While at an age where the feelings are mixed up with emotions, piled up with perplexities, and responsibilities to cover, Saphier dived into being a mother.
She didn't plan things; it just happened amidst two unknown yet confused feelings.
Her unplanned pregnancy was the last thing she had expected at her teenage. But she chose not to give up and welcome her son into this world. 
Talking about her decision to become a mother, Saphier once said, 
"I would be remiss if I minimized this moment into political rhetoric. The decision to have my son at a young age was not based on political or religious beliefs. On the contrary, it was based on emotion and a sense of responsibility."
She added,
"Had this happened decades prior, I may have been forced into an unsafe abortion or hidden away during my pregnancy, and my child would have been given away. I am grateful to have had the choice to choose life."
Her journey as a teen mom was hard to some extent, but it is brave of her how she took the responsibilities of motherhood despite her young age. 
After years of effort, commitment, and conviction, she has a colossal career, a loving husband, and a beautiful family built alongside her with a hefty net worth.
Keep reading about a Fox News reporter: Carley Shimkus's Tight-Knitted Bond with Parents- Is She Leaving Fox News?
Nicole Saphier- Net Worth
Despite her past difficulties, today, she has bounced back as a professionally well-accomplished personality. 
Being a radiologist, she probably earns over $500k, per an analysis. Also, she makes a lot more from the sales of her books loved by thousands of people. 
Her accomplishment includes winning the title 'Top Radiologist of the Year' in 2019, awarded by the International Association of Top Professionals. 
Proving her brilliance in her profession, the radiologist has worked with several significant news portals in the country. But her association with Fox News is what she is most known for. 
With that being said, the Fox News contributor is certain to have accumulated a hefty net worth throughout the years.
While she is yet to unveil the fortune she has earned from her excelling career, it would not be wrong to assume she has a net worth in millions.