Celebs
Carley Shimkus's Tight-Knitted Bond with Parents- Is She Leaving Fox News?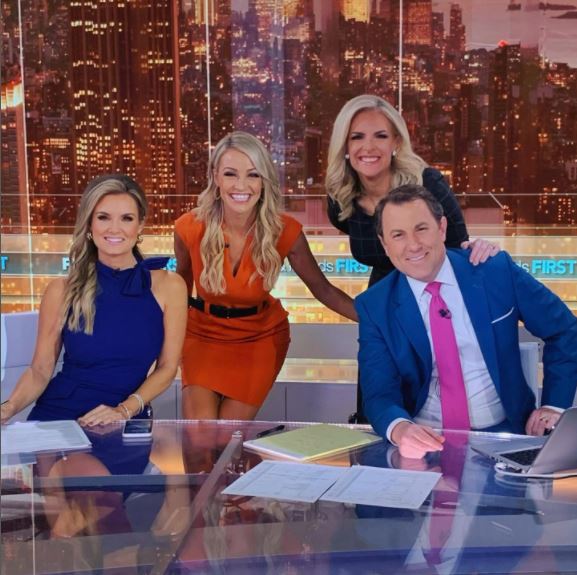 Carley Shimkus is a journalist with impeccable capabilities. Whether writing or reporting, she nails every aspect of the media line. The spark in her blue eyes shimmers along with her career. 
Moreover, Carley's parents are one of the most exemplary couples out there whose bond to this date keeps the shine intact in the entire family. Carley's blue eyes ignite the light of joy when talking about her parents.
Carley Shimkus's Parents
They say, "A heart in love with the soul never gets old."  Carley's parents' bond flourishes along with the saying. The heart has never gotten old. The love in it is as pure and subtle as it was before. 
Her parents have the "How I met your mother?" kind of a story plot. The love story takes us back to 1982, when Carley's mother, Zulma Apante Shimkus, served as a flight attendant while her father, Edward Shimkus, served as a chemist. 
While making his way to the plane, Carley's father caught a glimpse of his future wife and could not help but fall for the charm of Carley's mother. 
He got millions of butterflies grumbling over his stomach after he saw her. When Zulma is asked, she jokes about how she would have fallen too if not for the Polyester shirt. 
Eventually, soon after the two started dating, the wedding chimes rang. Who would have guessed the Polyester hunk and the flight attendant would build a family of their own and be exemplary mother and father to their children. 
Carley grew up alongside her sister, Margot Shimkus, with the shade of love of both mom and dad.
As a result, the family never really caught up in an unhealthy environment that would probably affect their kids. Instead, the parents' affection and support have nourished their daughters' lives.
Carley was always a bright yet ambitious kid whose parents always had faith in her. By 2008, she joined an internship program at the D.C. program, which marks the beginning of her professional journey.
With enormous talent, experience, and a good academic record, she entered journalism and built her personality bold and strong from the Fox. But recently, the rumors of Shimkus leaving Fox News have come to light. 
Also, read about another Fox News reporter- Julie Banderas' Heading Towards Success With FOX News: no Signs of Divorce With Her Longtime Husband Andrew.
Is Carley Shimkus Leaving Fox News?
Being a journalist at Fox might be a dream to many aspirants out there. Still, despite being one of the prominent channel reporters and having a colossal career, people are worried over the rumor of Carley leaving Fox.  
Well, she isn't leaving Fox News. Instead, she is only making a replacement over Jillian Mere.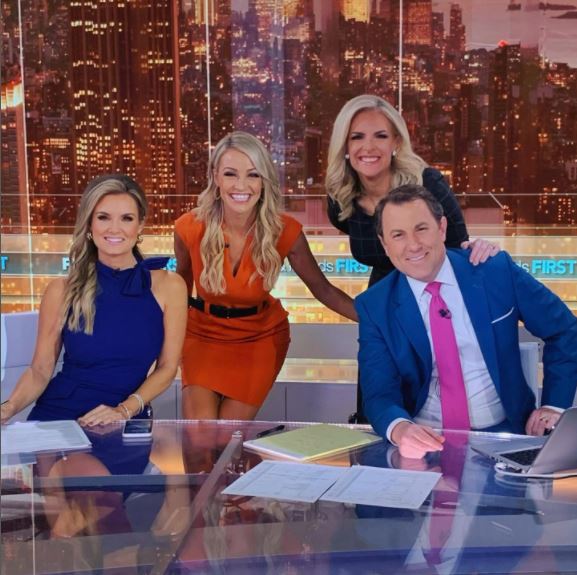 Carley Shimkus with her team in Fox News (Image Source: Instagram)
Flaunting her recently-captured picture with her colleagues, she captioned above fresh picture along with her team writing, "Goodmorning."
The rumors ignited for no reason. So, given the journalist's social media presence, she might not be leaving Fox News anytime soon. 
So far, Carley has been nailing her work and has been impressive throughout her journey in Fox News. And, will continue to do so in years to come.