Celebs
Contrast of Nicolle Wallace's Professional & Personal Life
Alongside Nicolle Wallace's salary her personal life consisting of questions about her married life and who her boyfriend is has caught equal attention.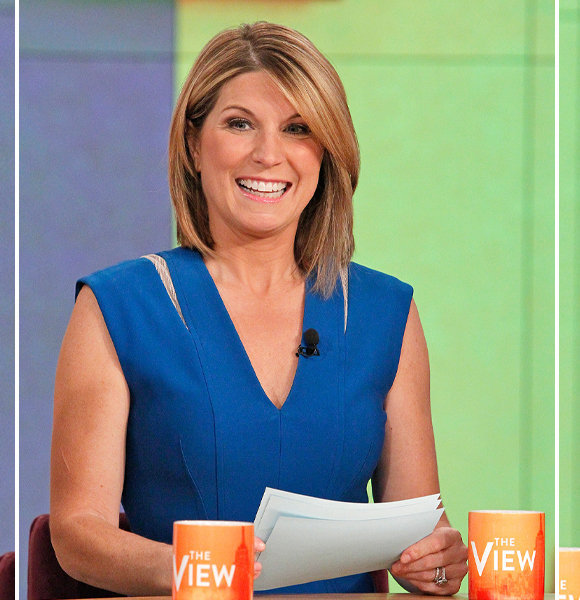 American political commentator Nicolle Wallace has successfully amassed a hefty fortune of net worth, which is backed by her career at MSNBC, where she worked in the Deadline: White House. 
Her profession as a political analyst for MSNBC and NBC News lands her a generous salary, and not to forget, it only adds to her already successful profile. 
Nicolle Wallace's Salary & Net Worth
She started her career in California state politics. Eventually, she worked as Communications Director for the Florida State Technology Office in 2000. 
Her promising role in politics landed her a benchmark in her career when she joined the White House staff during George W. Bush's presidency. She worked as an assistant to the President and director of media affairs at the White House. 
Her transition to news media happened in 2014 when she joined the ABC network and started appearing in the segment The View. 
However, Nicolle, later on, left the series and joined NBC News. In the media house, she worked at MSNBC as a political analyst. 
Alongside working as a political analyst, she also works as an occasional host in The 11th Hour with Brian Williams, Morning Joe, and NBC's Today Show. 
The average salary of an MSNBC host is targeted to be around $70k-$90k, and considering Wallace's achievements in her career, she surely earns a salary much higher than that. 
Another MSNBC Host: Kelly O'Donnell Married Life: Photographer Husband J. David Ake, and Children?
Accumulating her salaries and book (a White House novel series) sales, CelebrityNetWorth reports her net worth to be around $3 million. 
Wallace might have seen a stable flow in her professional front, but her personal life is filled with ups and downs, which led her happy family life to be shattered. However, she now seems to have found stability in her love life and is thriving. 
Who Is Nicolle Wallace Dating?
News travels fast, and it travels at the speed of light when it is about a news reporter. The best example is Nicolle.
The MSNBC hosts dating life was made public by Page Six back in 2019 when they exclusively reported that she was dating Michael S. Schmidt, a correspondent for The New York Times. 
So, yes, Wallace is in a relationship and, in fact, has a boyfriend. But the single tag was removed from Wallace's life when she got married. 
Yep! The 49-year-old host has already tasted the fruits of married life and is blessed with a son. However, the fruit started to spoil, and eventually, she had to divorce her husband. 
Page Six's official news came shortly after the news of her divorce came out. Wallace and her husband Mark Wallace were tied in the knot for a well 14 years. 
A post from back in 2016 featured the Wallace family in a full Christmas mood, sporting warm smiles, and tight hugs while taking pictures together. Wallace captioned the picture, 
"Picked up our Christmas Tree today and snapped this picture while loading the tree!"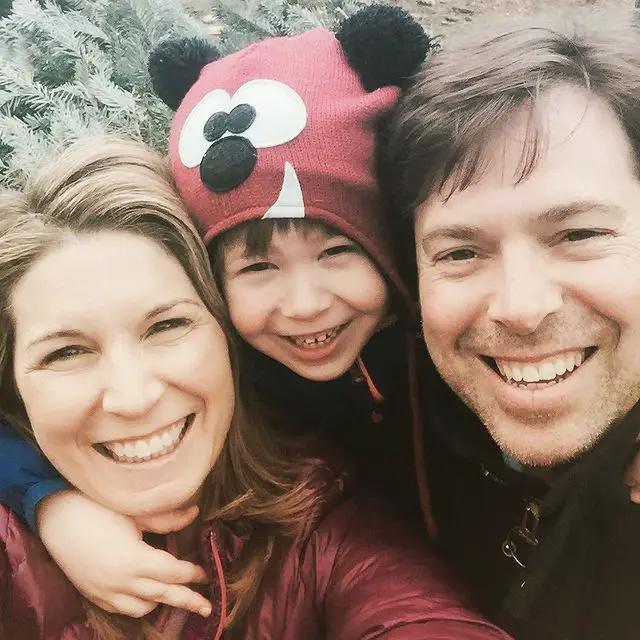 Nicole Wallace With Her Ex-Husband & Son (Source Instagram)
While it is unknown what led to the family being separated from each other, one thing is clear that it sure was hard on all of them. 
All and all, Wallace seems to have now found solace in Michael, and although they do not give much information out on their relationships, the boat appears to be sailing smoothly until now.