Entertainment
Nikocado Avocado's Husband Says "I Can't Take It Anymore" And Breaks Up
After uploading breakup videos back and forth Nikocado Avacado's husband posted yet another video confirming their split and quotes "This nightmare is over"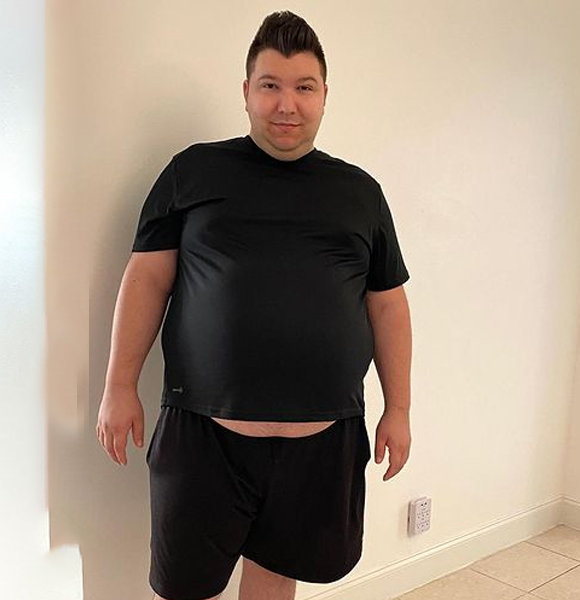 "I am so happy I did this, Its one of the best decisions of my life to end this, I feel very satisfied and i feel i made the right choice."
The famous Mukbanger, Nikocado Avocado's partner, announced their split on his Youtube channel and expressed how he couldn't take care of Nikocado forever. He also said, "This nightmare is over." 
Split Of A Healthy Relationship
Nicholas Perry, famously known as Nikocado Avocado's four-year-long marriage, seems to have ended. 
In the YouTube video titled "We Broke Up & I Moved Back To Colombia," Orlin, Perry's husband, hints that Nikocado should take care of himself and "start doing things on his own."
"I know a lot of you are going to be upset because a lot of you like to see us as a couple but its just not healthy"
Said Orlin Home on the video posted on 14th September 2021, which now has over 51K YouTube views. 
Orlin Home's Breakup Video
Nikocado's partner, Orlin, revealed that he was the one to make the first move of splitting up and added, "I cant take it anymore."
He further added, 
I literally just packed my bag and left ... I am at the airport, Finally left and i am not coming back
Homes also adds how it was more devastating for the Mukbanger than him, as he was the one that cried a lot.
Home, who is also a YouTuber, showed concern to his ex and expressed his want for Perry to live a healthy life and control his eating habits. He said, 
Maybe reality will finally hit him in real life that he can't do it forever because he is literally gonna die from what he is doing with his life.. which is endless eating. 
Orlin finally concluded his 10-minute long video with one minute of complete silence and added a text in last that read, 
I am glad it's over 
In all of this, Nikocado's reaction to the breakup had come one day prior, on 13th September 2021, and he blamed the audience!
Who Is To Blame?
"These Mukbang shows are making my weight spiral out of control and its your people fault," well, his statement directly correlates to the title of his video, "We Broke Up Because I'm Too Fat."
Following the video, The 29-year-old YouTuber sat on his chair to do a mukbang video with a t-shirt that read, 
My Weight Is A Medical Mystery
Nikocado further shared that he has been waking up at 5 am for the past two days and said, 
Orlin is gone, I might as well get in new schedule 
He also reveals that he did not think that things were serious and wondered, "Where did Orlin go" and added that he was blocked. 
By the looks of the video, Perry at the time was unaware of Orlin moving back to Columbia as he said that Orlin was just "Playing games." 
Nikocado's Video After Breakup
Although Nikocado does not share much on their relationship or breakup, he revealed that the two broke up and were not talking to each other. 
The 29-year-old finally logged off the video saying that he is "upset" that Orlin was not there and said, 
"I am assuming he is coming back tomorrow and this is some kind of stupid little joke he is doing"
 Orlin posted a new YouTube video titled, I didn't release this Mukbang with Nick... until now, where he can be seen encouraging Nikocado to eat salad and post outtakes of the YouTube video. 
The relationship seems to have broken up now, but there was a time when the two were inseparable in love. 
Back To Memory Lane
On a YouTube video posted on 29th May 2016, the pair discusses their first meet and their love story with their subscribers. 
In the video, Orlin revealed that they met 2-3 years before 2016 on a Facebook group. The Facebook group was called "Gay vegan men." Orlin shared that Nikocado had posted a request about shampoo alternatives. 
Home and Nikocado then started talking in private messages and Nikocado's first text to 28-year-old Orlin.
Eventually, the friends turned into boyfriends after spending a lot of time together and traveling. 
The pair got married in 2017 after more than three years of knowing each other and one year of being in a relationship with each other. 
For fans wondering if they are done for real, well, time will tell as this is not the first time their divorce frenzy has taken place. On June 2020, the pair made videos of taking a divorce but eventually got back together. 
There is no official statements posted by any of the ex-pair, but we at Live RampUp will make sure to update on any new lead about their relationship.