Celebs
Is P. Allen Smith Married? All About His Secretive Love Life & Gay Rumors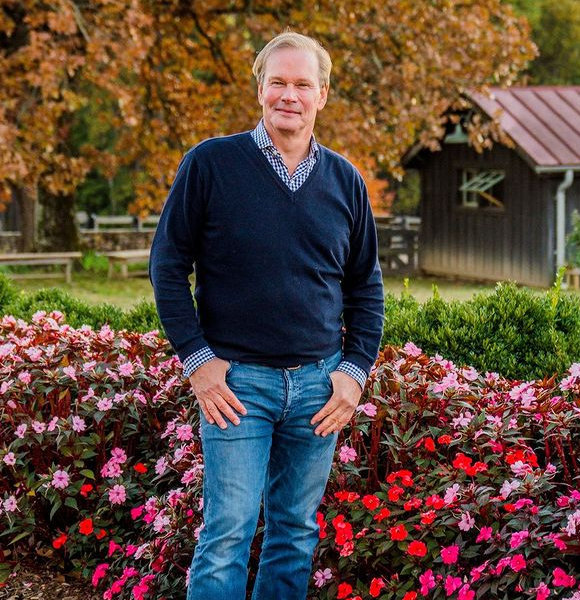 The garden king P. Allen Smith's inspirational garden designs can turn anyone into a gardening fanatic, even just for a moment if you are not really into pretty flowers in your backyard.
He has no issue sharing his ideas, saving thousand of gardens, but he is incredibly hesitant to share details on his love life, which often has his followers think he might be gay.
Is P. Allen Smith Gay?
Paul, a.k.a. P. Allen Smith, has been the focal point of gay speculation for several years now. His questionable sexuality has remained a headline for quite a while in the past, and the same question still remains unanswered.
Despite being subjected to the rumor, he never bothered to address the speculation and continued to live a private life as he always has. 
However, looking back to where the speculation came to rise, it probably has something to do with one of the episodes of his show where he roughly mentioned living with a male partner in his house, as a gossip site reported. 
Although which episode, in particular, is unmentioned, it did not take too long for the rumor to fuel up. Not having seen him come out of the closet, it would probably be false to claim his sexuality as gay with certainty.
Well, there is more to his personal life rumors as he gained substantial buzz in the past for having a wife, but does he really have one?
Get to know - Find Out How Journalist Kevin Newman Reacted After his Son Alex Came Out as Gay!
Is P. Allen Smith Married?
The direct answer to the question would probably be a big no as the details of his married life or his possible wedding have never surfaced.
But there had been a rumor of him having a wife named Debbie. On diving deep to debunk the rumor, it seems like the rumor might have emerged due to misinterpretation of one of the articles in The New York Times.
In the article, the name Debbie came up as the wife of a person named Yingling Dewitt, but somehow the rumor winded up being that Debbie was Paul's wife.
Besides the rumor, information on his family is also extremely scarce. 
While his Instagram posts keep you hooked for hours staring at his gorgeous house with the prettiest garden design spread in several acres of land, it has nothing more to offer in regards to his personal life.
Not sure about his human partner, but he currently lives with two of his furry partners, his dogs, Scottish Terriers.
More on - Jack Harlow Says He Would Have Done Shower Scene With Lil Nas X If He Could?
More on P. Allen Smith
It's no coincidence how the Arkansas-born, aged 61, came to be passionate about gardening. His family's long history with nursery and horticulture influenced him greatly to growing up.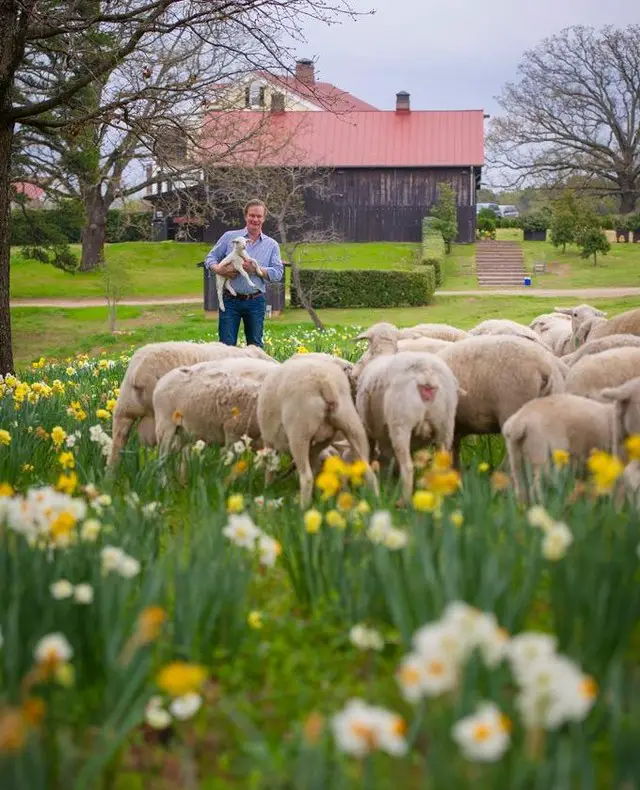 P. Allen Smith posing in his property (Source: Instagram)
With an inclination towards gardening, livestock, and poultry, he became more enthusiastic about those aspects, ultimately leading him to build a career as a garden designer, lifestyle expert, and conservationist.
Recognized for his extraordinary talent in his field of work, Paul has been bestowed upon with several awards and accolades, including Taste Award for Best Green or Organic Program in 2017.
Some of the viewers of his show described his presence on screen as,
He comes across as someone we could relate to. P. Allen Smith's Garden Home. It's kind of like talking to your neighbor who can tell you what's working for him and what isn't.
Establishing an impactful career over the years, the garden designer has carved an irreplaceable place in people's hearts.