Entertainment
Paul F. Tompkins's Merry Life with His Wife of Over a Decade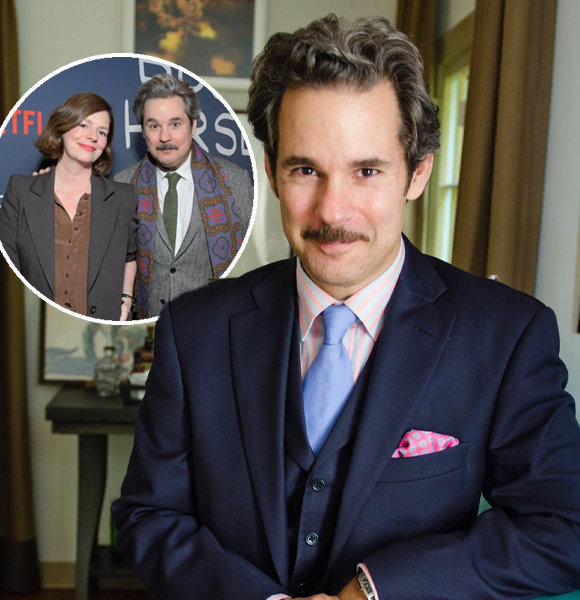 'Jason Nash Is Married' star, Paul F. Tompkins, has set milestones with his contribution in Hollywood as an actor, comedian, and writer. He has garnered immense attention and affection worldwide, being a man filled with versatility. 
Alongside his formidable career, he has also led his married life, contributing as a prominent factor in making his life delightful and prosperous.
Paul has been married to his wife for almost one and a half-decade, and the number of years they have spent together in joy speaks volumes of their happy married life.  
Paul F. Tompkins's Wife
Paul tied the knot with his better half, Janie Haddad Tompkins, in 2010. This adorable bond between him and his wife, Janie, has remained intact ever since.
Back in 2012, when Paul was asked about the reason behind him tying the knots with her, he replied, saying how love has been the only reason behind them being decisive about their wedding.
The couple was ready for the commitment, yet they exchanged the vows together. The actor said, 
My wife and I married each other because we love each other and wanted to make a lasting commitment to each other and signify to the world that we had done so. It's a profound feeling.
His love for his spouse hasn't reduced slightly, whether in his initial marriage years or a decade after. Paul frequently expresses his love for Janie through social media platforms, especially Twitter.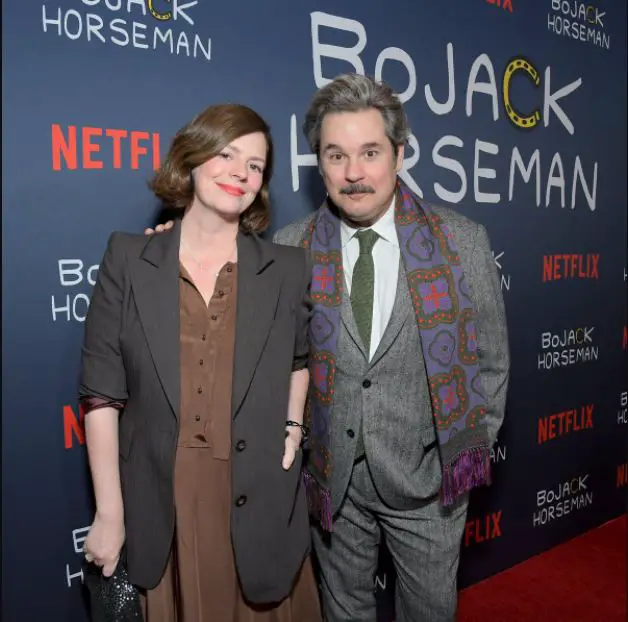 Paul F. Tompkins alongside his wife, Janie Haddad Tompkins (Image Source: Twitter)
Even after these many years of commitment, their bond hasn't faded off a bit. Marking the significant sixteen years they held together, Paul took an adorable tweet on his Twitter account in 2021. He wrote,
After being together for 16 years, including 11 years of marriage, I just learned my spouse likes orange juice with PULP. She LIKES it. On PURPOSE. Like if someone said, all we have is orange juice with pulp, is that all right?, she would say YES.
Paul certainly is one of the finest stars in Hollywood, but Janie is no less. She has been paving her journey into acting for a long time.
Also, read SNEAK PEEK on Kayvan Novak's Swoon-Worthy Chemistry with His Wife
Her passion for acting reflected since she was in middle school. In addition, her love for reading and writing drew her attention to acting.  
Paul and his wife have dived into a plethora of opportunities, where they have come out as one of the most successful individuals. The couple together has been touching heights.
However, there is a question that they have been showered with recently.
After so many years of togetherness, their fans seem curious if the pair share a child.
Not much regarding their kids has yet been revealed publicly. But, as per the couple's bio on the official page of IMDb, they are mentioned having a child. 
Strangely, nothing of such is known for real yet. 
Also, in 2019 speculation of the couple having a daughter took the Reddit discussion by storm where one of the pair's fans sparked a conversation regarding their children. 
However, since nothing of them being parents has ever surfaced, it might be safe to presume they do not have children. 
Regardless, Paul and his wife have been living their married life with contentment, and with each passing year, their bond only seems to flourish. 
Moreover, Paul's colossal professional front has landed him to a net worth of millions alongside his better half. 
According to Celebrity Net Worth, he has a staggering net worth of 2 million dollars.
In addition, Paul F. Tompkins has made his appearance on a variety of different popular shows, movies, and much more that contributes to his astounding earnings.