Entertainment
Why Did Paul Schneider Decide to Leave Parks and Arc?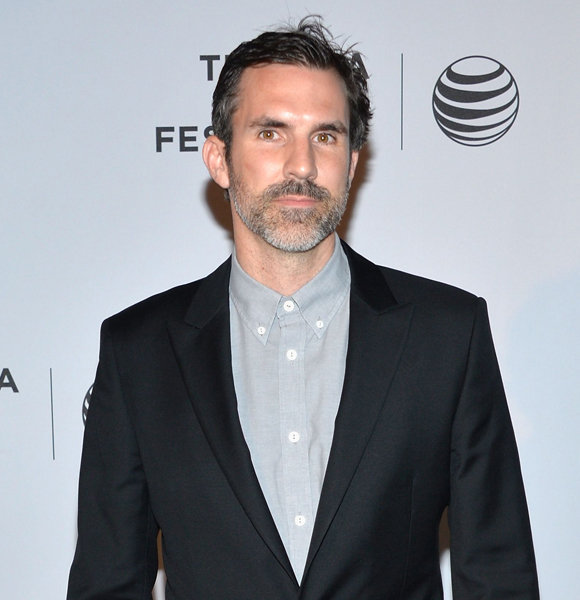 The "Lars and the Real Girl" star Paul Schneider has broken several records with his impeccable acting skills. In addition, his audience values him the best for his presence in the Parks and Rec.
 Schneider has garnered enough love and attention from his audience after entering this sitcom. However, the hot topic that gloomed down his audience was his decision to bid farewell to the show despite immense support.
Why Did Paul Schneider Leave Parks and Rec?
Parks and Rec is a show that has successfully snatched the heart of many valuable audiences. Schneider joined it in 2009 when the show was fresh, and the success was at its peak.
The portrayal of Mark Brendanawicz in Parks and Rec added the colors of joy into the palettes of his fans. Mark was not just seen as a character; it was a feeling that lived rent-free in people's souls.
The character played the role of a city planner. When Mark was a city planning student, he used to be extremely optimistic and always saw the glass as half full except half empty.
He dreamt of designing huge cities and buildings. However, he gets critical of the government as he sees his dreams not taking off with time. Eventually, Mark gets together with a girl named Lilie, who falls for him even after six years of the incident taking place.
But, on the other hand, Mark does not even remember the things that once happened between them. The two seasons boil up the chemistry between Mark and Lilie.
Paul Schneider as Mark Brendanawicz in Parks and Rec (Image Source- IMDb)
The Parks and Rec created supremacy in the case of the ongoing sitcoms as it accelerated its success to a different level. The audience grew along with the captivating yet interesting plot of the story, and the writers kept optimizing the script and did not stop garnering love. 
However, after two seasons, Schneider became conclusive about leaving the show while it was at its peak. When asked about the reason, in one of his interviews with Screen Crush, he answered,
"That experience was very strange for me. You know, I signed up for a specific character that was changed in mid-season. And it became a character with a lot less to do. And, all of a sudden, I was confused and having a lot less to do."
Schneider further added that he had no idea to captain the ship he was persuading as he couldn't figure out the exact character they wanted him to portray. 
Also, Read about Another Parks and Rec star- Is Jim O'Heir A Secretly Married Man? Has Wife And Kids On-Screen But What About Real Life?
Schneider's Family And Upcoming Projects
Covid might have stopped the world but not Schneider. He's still busy working to keep his fans engaged and active. Recently, Schneider has been working on various projects to put his heart and soul into.
 In 2020, he dropped a show, "Tales From The Loop," which made his fans scream with delight. Again, the reviews were awesome as the storyline was unique and engaging.
The sci-fic show took a few steps of glorification to his career. However, recently, he has not revealed much regarding his upcoming plans and projects.
Moreover, Schneider leads a life filled with vibrant colors of joy with his family. He is married to the love of his life, Theresa Avila, with whom he has also welcomed an adorable daughter, Louisa.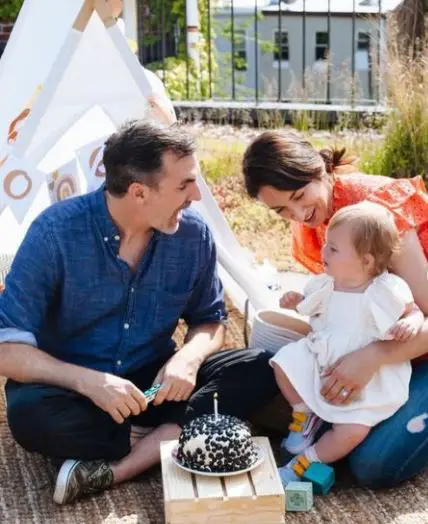 Paul Schneider with his wife & daughter (Image Source: Instagram)
The couple has set up an adorable Instagram page where they post pictures of their lovable daughter. They posted the picture above captioned, "Happy first birthday lou! thank you friends and family near and far for loving our gal so much - we are so lucky!...every girl needs a mid party outfit change so she can shake her booty on her birthday"
The family looks immensely happy; Schneider is indeed sharing a journey worth millions with his special ones.