Entertainment
Werner Herzog's Family Is a House Full of Creatives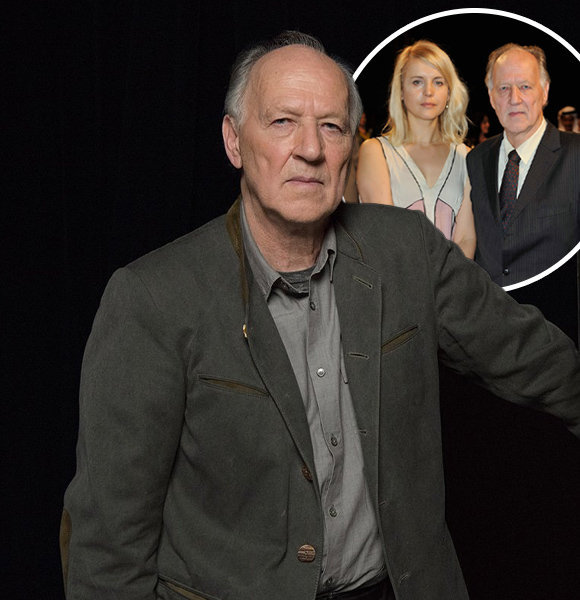 A single word cannot suffice Werner Herzog's skills and professional titles in cinema and literature. He has excelled in his work as a director, actor, author, and screenwriter.
Likewise, he also has an equally interesting life with his wife and kids off-screen. Undoubtedly, his movies have a special way of touching people's hearts, but who is the lady who managed to steal his?
Who Is Werner Herzog's Wife?
Werner has been married to his wife, Lena Herzog, for two decades. The couple tied the knot in 1999 and have shared a beautiful relationship lasting to this date.
Like Werner, his spouse also shares a love for cameras and writing. Lena is a proclaimed photographer, and she has written six books about photography.
The talented couple has worked together on many projects, bringing them even closer. It is evident from the couple's work that they bring out the best in each other.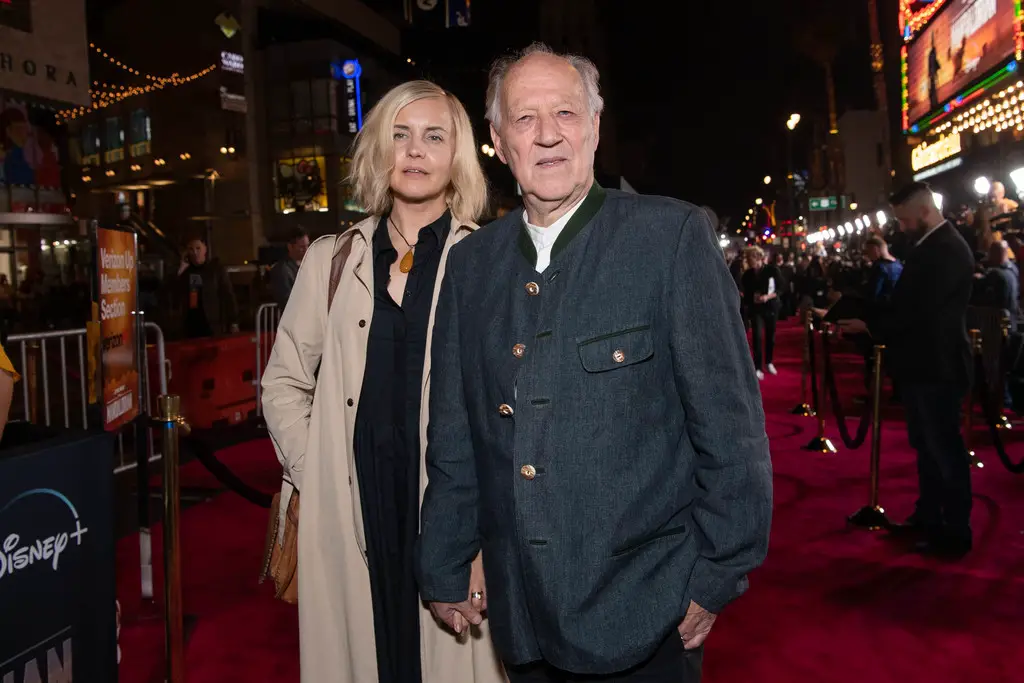 Werner Herzog and Wife, Lena Herzog (Source: Zimbio)
And that goes beyond just film and photography. Effective communication is a vital part of a long-lasting relationship, and the multilingual duo has cracked the code for it.
Werner comes from a German background, whereas his wife is from Serbia and speaks Russian as her mother tongue.
However, they fixed the language barrier by compromising and agreeing to speak only English to each other.
Hence, they can really think before speaking and have time to process their emotions. The result? A marriage that has lasted the test of times and has swerved past the bumps of bitter words.
Herzog told The Guardian,
In 25 years there has not been a single foul word that has passed between us.
Well, that's one of the many tricks to a happy marriage, and we hope to hear more from the man himself. 
Moreover, Werner and Lena do not have any children of their own. Instead, Lena is the stepmother to three kids from Herzog's previous relationships.
Indeed, Lena came into his life, and she came to stay for a long time. But Werner has experienced marital life before as well.
Werner Herzog's Previous Marriages
Herzog has been married twice in the past. 
His first spouse was Martje Grohmann, whom he married in 1967. Young and in love, Werner made a grand gesture to Martje by walking a thousand miles across the Alps to propose to her!
Together, they have a son, Rudolph Amos Achmed. However, the marriage did not last forever, and they split in 1985.
A couple of years later, he met Christine Maria Ebenberger, his second wife. They had a marriage that lasted for a decade, from 1987 to 1997. Werner has a son, Simon Herzog, with Christine. 
You might like: Burn Gorman's Life Off-Screen - Wife & Family
Furthermore, his third child, Hanna Mattes, is from his ex-girlfriend Eva Mattes. All three children have inherited the creative gene from Herzog. 
His eldest Rudolph is a director and writer, much like his father. Hanna has found her niche in photography, whereas Simon works in marketing and business consultancy.
Three baby mamas and a young wife- it seems like a lot of drama might be brewing in Werner's life. But that's not the case for the filmmaker. On the contrary, he says that all is good between him and the women in his life. 
It is very complex. But I have good relations with all the women I have been with.
In addition, he has a great relationship with his children. All of them, along with Lena, are enlisted as the Board of Trustees of his company, the Werner Herzog Foundation.
The senior filmmaker has left a huge impact on the cinema industry, and his legacy lives on through the creativity that runs in his family. He now enjoys a happy life with Lena in their house in California.