Celebs
Sneak Peek Inside Rachel Campos-Duffy's Big Family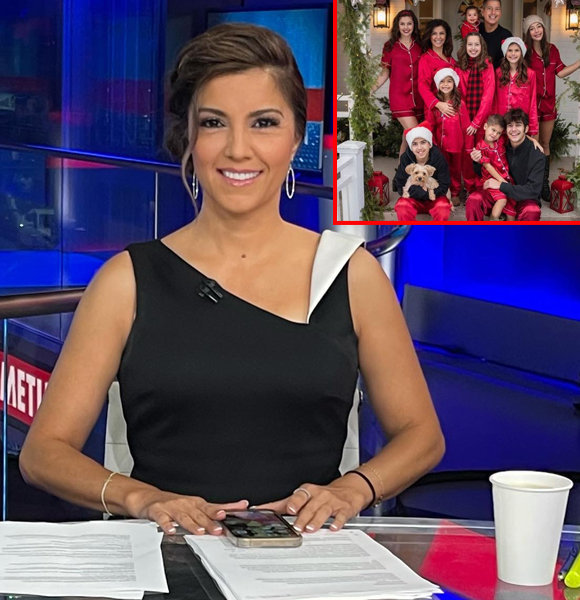 "The Real World: San Francisco" star Rachel Campos-Duffy has won thousands of hearts with her impactful presence in many reality shows.
She is a lady who has the perfect balance of life; whether it be her career, family, or husband, she makes sure to take everything in sync. Rachel is a woman piled up with dedication, enthusiasm, and amiability when it comes to anything that connects her life.
And what makes her heart feel alive is her soulful connection with her spouse and kids, making for a big family. Well, you might be wondering, 'how many kids does Rachel Campos Duffy have?' A rundown on her larger-than-life family will surely get you the answer. 
Rachel Campos-Duffy's Big Family
She is a graceful personality that blends in smoothly to any chapter of life. Rachel has been climbing bars of success taking her family and spouse along.
She keeps the balance intact whether the efforts are put into her work or her relationship. A beautiful bond tied into a permanent knot in 1999 with her husband, Sean Duffy, a prosecutor. 
It was one of the most ethereal moments of her life that she still cherishes alongside a husband who is so in love with her. The lovebirds are both exceeding the heights of success together.
Yet, Rachel still eyes her man as the hottest spouse ever to exist. Apart from having the most desirable husband, she is also the mother of the adorable nine little children who've been showering the couple with immense love. The last child she welcomed was in 2019, and she has not gotten pregnant again. 
Both of them have built a family that cherishes every portion of life. She said,
"There are a lot of beautiful things that happen in large families…friendships are formed among siblings… But, I always tell my kids there are some wonderful things about being in a big family, and there are some drawbacks. And hopefully, they're experiencing more of the good parts about having a big family."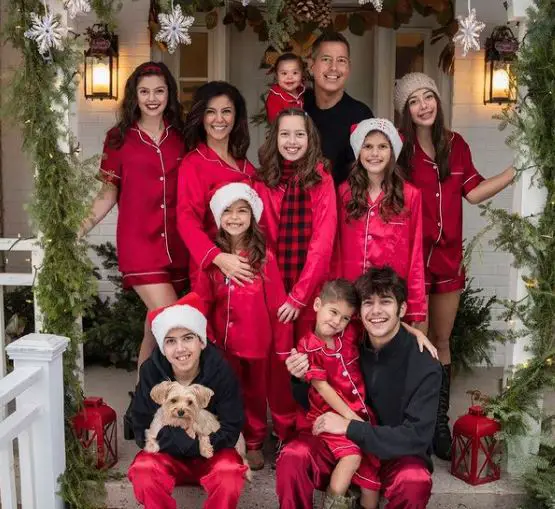 Rachel Campos-Duffy alongside her husband and family of eleven (Image Source: Instagram)
On the special occasion of Christmas, she posted an alluring picture on her Instagram wall captioned,
"Merry Christmas from the Duffys! "For to us a child is born, to us, a son is given; and the government shall be upon his shoulder, and his name shall be called Wonderful Counselor, Mighty God, Everlasting Father, Prince of Peace. – Isaiah 9:6."
Despite being a woman of perfection, people were displayed their disappointment in her after one of the criticisms broke the internet.
Also, read about another reality show star- Yandy Smith Husband, Kids, Net Worth
Rachel's Criticism That Broke the Internet
Being a celebrity and not being criticized is quite uncommon these days. However, Rachel too got heavily criticized for her comment on the United States of America's president, Joe Biden, and first lady, Jill Biden. 
Controversy initiated after the president had made his statement regarding the Taliban issue that was quite heated in 2021. However, Rachel made a controversial comment that backfired in no time.
She said, "If you ask me, the most patriotic thing Jill Biden could have done was tell her husband ― to love her husband ― and not let him run in this mental state that he's in; I think she failed the country; as well." The comment insulted the president and the first lady, and things got worse after questioning Joe's mental state. 
Soon after the comment, Twitter raged with bashing criticism. Even the Whitehouse considered the situation intolerable and asked her to apologize for her deed. However, all these things settled down quickly as Rachel apologized. 
Despite the controversy, she still grabs attention for her professional accomplishments and personal life filled with resounding relationships.