Entertainment
All You Need to Know about Rae Dawn Chong's Parents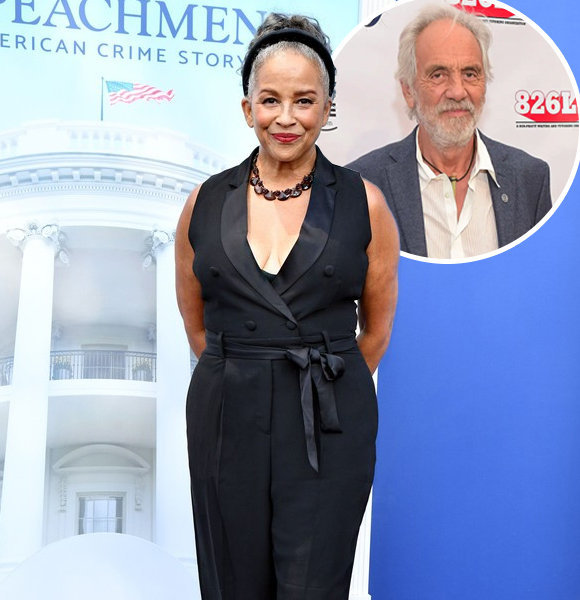 Rae Dawn Chong isn't the only one from the Chong family to mesmerize the audience. Her father, Tommy Chong, is also a well-reputed name in the entertainment industry. 
There have been many headlines about the father and daughter relationship throughout the years. So, people have been curious to know more about them. 
Here's all you need to know about your favorite Rae Dawn Chong's parents.
Rae Dawn Chong's Parents
Rae was born to her father, Tommy Chong, and her mother, Gail Toulson.
Apparently, Tommy was married to his wife, Maxine Sneed. However, Maxine raised Rae like her own daughter.
You Might Also Like: Inside Egypt Sherrod's Love Life- Her Ethnicity, Parents, Net Worth
She loved and cared for her so much that it was only 12 years later that Rae got to know about her biological mother.
Having been brought up in a loving environment by her parent, Rae was grateful to her mother for the care she received.
Unfortunately, her parents got divorced when she was a little girl. Having divorced parents, she had a tough time growing up. 
Her father is of Chinese, Scotch, and Irish descent, while her mother is of Black and Cherokee Indian descent. So, Rae embraces a mixed ethnicity.
Talking about her growing up in a mixed racial family, the actress shared that her grandfather was insecure about his ethnicity, affecting the entire family. 
In her words, "One of the frustrations of being Tommy Chong's daughter is that my grandfather was embarrassed of being Chinese, I think my grandfather had great racial shame, which was hard on us growing up."
Read Also: 'Episodes' Actress Sophie Rundle, Becomes A Mother At The Age Of 31! Husband, Bio & More
He even married a white woman just to 'westernize' and fit into society.
Her grandfather's denial of his origin was a problematic situation, but she was lucky enough to have her parents by her side. 
She also has a little sister named Robbi. Although she is her half-sister, she loves Robbi with all her heart.
Although she appreciated her parents, Rae had a hard time being Tommy Chong's daughter. She expressed that it was hard to find time with him as he was always busy with his work.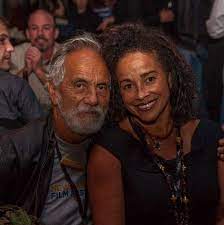 Rae Dawn Chong With Her Father (Source: Facebook)
Being a celebrity's daughter was tough, but she got the chance to explore many things. For instance, she could go up on stage and sing like her father, who used to be in a band.
It's also probably her father's influence that she is now a star who lives in the hearts of many through her praise-worthy performances on-screen.
However, Rae and her father always shared a tight-knitted relationship despite his demanding career. 
More on Parenthood: Know About Hoda Kotb Divorce And Her Journey To Motherhood
She also says that she can't stand seeing her dad hurt.
Despite all her love, she says that her father was an example of what a parent should not be like. So after becoming a mother, she said she would give up anything for her son.
She adds that her son will always be her priority. Being a parent could be tough, but people can always set their priorities straight.
Now that she is a well-accomplished actress and a doting mother, the actress is living her life to the fullest with her lovely family.