Celebs
Rick Williams Thanks His Wife for Making Him a Better Man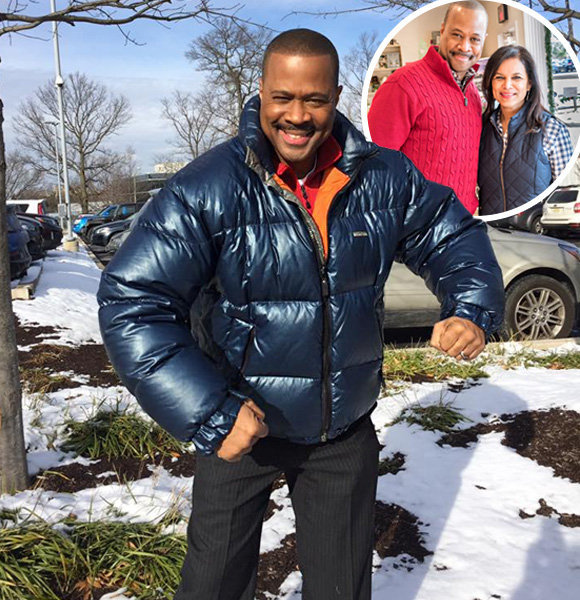 News anchor Rick Williams has become a familiar face among households in Philadelphia due to his long television career. 
You see him on 6ABC throughout the week, but as much as he loves his job, he's waiting for the weekend to spend time with his wife and family. He never really discusses his personal life on the telly so you might be thinking, 'is Rick Williams married?' 
Well, in reality, he is a happily married man with a wonderful family.
Get to Know Rick Williams' Wife
Rick is married to his wife, Jocelyn Mitchell-Williams. They have spent two amazing decades with each other since their wedding in 2000 and have a son, Nicholas.
His wife is a physician and associate dean at Cooper Medical School of Rowan University, so the couple keeps busy most of the time. 
But, the weekend is what they look forward to. Rick told SJ Magazine.
My wife and I have demanding jobs, so when we're not working, we just want to have fun.
Moreover, it's also for his son. You never realize how fast children grow, and Rick knows that his son will grow up and not be around as much one day. So, he wants to make the best of the time that he can get now.
Read more on: Gina Rinehart Says Her Children Don't Appreciate Her Effort!
Plus, Nicholas is his only child; he doesn't have another son or daughter, so all his time and attention go to him. He said,
"The weekends are all about family," he said, adding, "I spend the weekend with my son getting pizza or going to the movies or whatever we come up with because one of these days, he won't want to be my weekend buddy."
"I have to take advantage of him wanting to spend all his free time with me while I can," he further added, summing up his perfect weekend plan.
It's the simple things that make Williams happy. All aspects of his life have kept him happy, and he recognizes this and considers himself a blessed man. He stated,
I am very blessed, and I am pretty content where I am right now socially, spiritually, and professionally. I recognize that I am in a good place right now, and I just want to enjoy it.
Of course, Rick has dedicated himself to the art of journalism and has proven his expertise over time, but his wife was always there behind the scenes supporting him.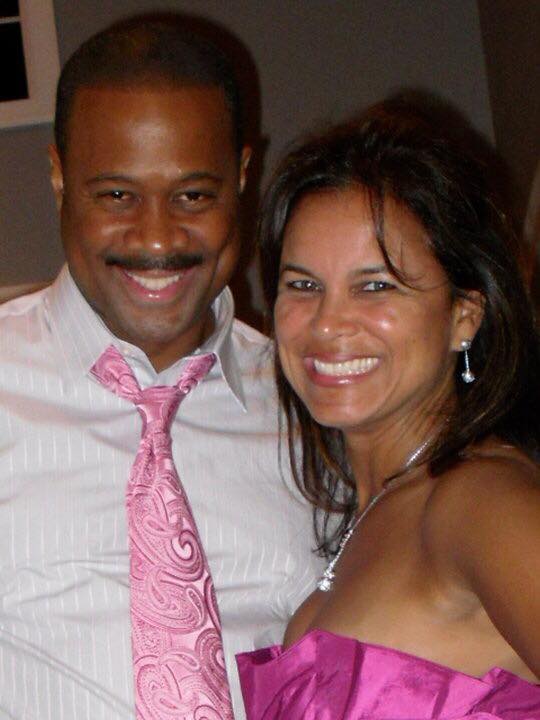 Rick Williams and His Wife, Jocelyn Mitchell-Williams (Source: Facebook)
"17 years ago today I married this incredible woman...what a wonderful ride it has been! Thank you Jocelyn for making me want to be a better man--and helping me get there," he wrote on Facebook, thanking his lovely wife on their anniversary post.
As a result, he has reached in life as a professional and family man. He has been in the business for over 30 years, and through it, he earns a hefty amount. 
What Is Rick Williams's Net Worth?
Rick spent his time working for news stations nationwide before finally landing in Philadelphia.
He joined 6ABC in 1988 when he was at the age of 22 and has stayed as the face of the news since then.
Now, at age 56, he still greets us with the same charming and warm face as he did three decades ago.
Surely, he must have earned himself a considerable net worth through his years of dedication. According to Glassdoor, the average yearly salary for news anchors in Philadelphia ranges to $163K.
So, while an exact number has not been disclosed regarding his net worth and salary, it's sure to be in the high numbers.