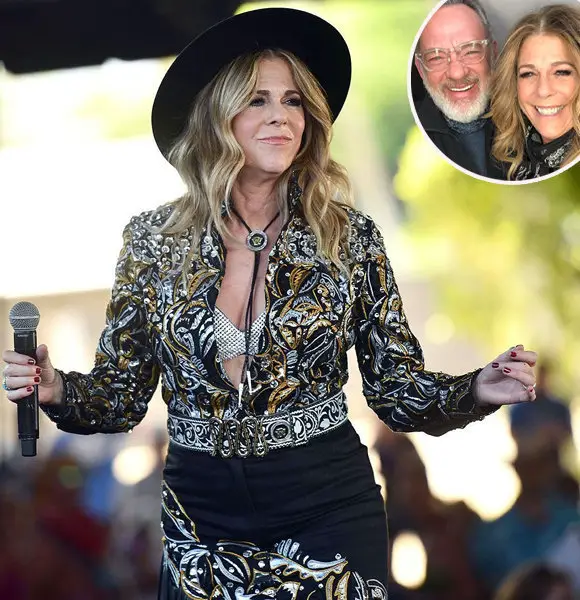 Weddings followed by divorces are a trivial matter in Hollywood, but only a few couples are able to stand the test of time. Actress Rita Wilson and her husband Tom Hanks are some of those few.
Any Hank or Wilson fan knows that they have been married for as long as one can remember. But, in the ever-so rapidly changing industry, people often wonder if this classic couple is still together.
Is Tom Hanks Still Married to Rita Wilson?
Yes, getting straight to the answer, Rita still calls legendary actor Tom Hanks her dear husband. The romance hasn't faded one bit over the years, and they are still head over heels for each other like it's a teenage love!
They recently celebrated their 33rd anniversary and Valentine's Day as well. Rita has found her forever Valentine in Tom. She shared this lovely picture with her husband on the occasion of V-Day on her Instagram.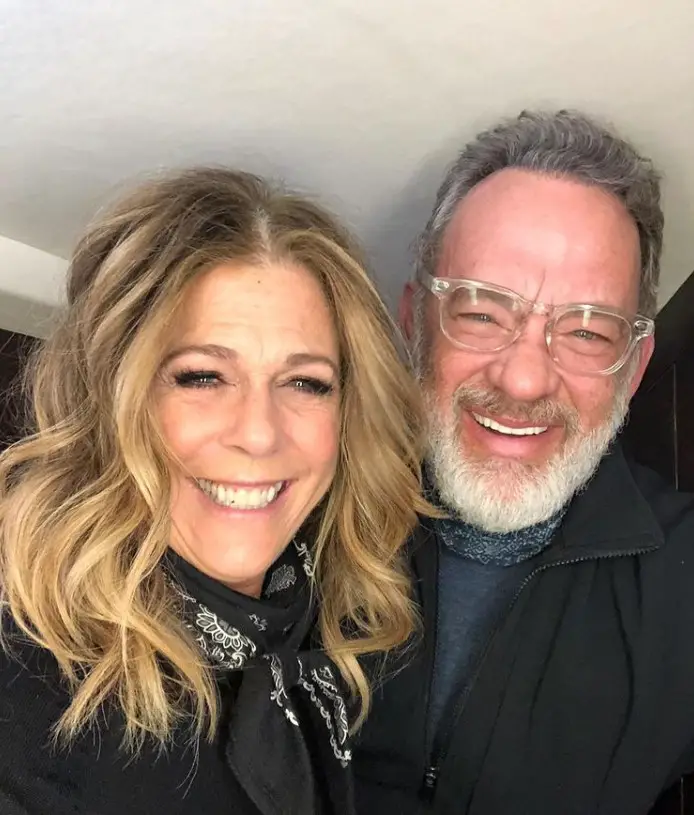 Rita Wilson And Her Husband, Tom Hanks (Source: Instagram)
The couple seems blissfully happy in the picture, and their smiles are as bright as ever. Rita completed the post with the caption, "Happy Valentine's Day! Always laughing with this guy." In addition, she said she also made a playlist for the day on Spotify.
Even after three decades, the couple keeps their romance alive with modern approaches towards affection. That's definitely must be a reason behind their long-lasting marriage that dates back to the 80s.
Read more on: All about Sorcha Cusack And Her Famous Siblings
Rita Wilson And Her Husband's Love Story
Tom initially got to know about Rita from her debut role in the 'Brady Bunch' in 1972. Their paths crossed a few years later on the sets of 'Bosom Buddies,' and the chemistry they had was undeniable.
But Tom was married to Samantha Lewes at that time, so the two did not proceed any further romantically. However, Tom and Samantha's marriage fell apart afterward, and he started dating Rita in 1986.
Following a two-year relationship, the star couple promptly said their vows on April 30, 1988, and even to date, they can't get enough of each other.
Tom is never shy of expressing his love for Rita. He thanked her in his 1989 Golden Globes acceptance speech,
 She's marvelous, Rita Wilson — thank you, babe, for marrying me
And that was just the beginning. Rita's husband yet again compassionately shared his appreciation for his wife in the 1995 Academy Awards. "I am standing here because the woman I share my life with has taught me and demonstrates for me every day just what love is," he said.
Likewise, Rita doesn't hold back from showering her husband with love. On Piers Morgan Tonight, she said, 
Literally, a wave of — if love is a feeling or a cellular thing that happens to your body, it went through me, and that's pretty much who he is, and how he's been.
As said before, their romance literally never dies, and it is endearing. The couple has been through many changes in life over time, including shifting houses and cities to serious health problems.
Rita was sadly diagnosed with breast cancer in 2015, but she bravely fought it with her husband always beside her, showering her full of support, care, and love. The couple also faced a serious case of Covid in 2020 and recovered together.
Their everlasting love is something to look up to and admire. So what goes behind a marriage that has lasted decades? Rita told US Weekly Magazine,
We got married, we committed to each other, we love each other and we work hard at our relationship.
She added, "Not only do we love each other, we really like each other, and we like being together, and we support each other and we keep the communication channels open. That's always important."
The songs of praise these love birds sing for each other are endless. The endless love and appreciation they share have led them to a life full of love and joy. Rita has built a wonderful family alongside her husband and kids.
Get to Know Rita Wilson's Kids
Rita Wilson is mother to two children and stepmom to another two. She has two sons, Chet and Truman Hanks, with Tom, whereas Tom has two kids, a son Colin and a daughter Elizabeth from his previous marriage.
The Hanks family members are filled with talent, and the children have taken on the same path as their parents.
Colin and Chet have already appeared in many movies as actors. On the other hand, Elizabeth is a talented writer, and Truman works in film production.
Talent, gratitude, and immense love have tied this beautiful family together with a precious bond.
Rita and Tom have been blessed with a beautiful life and equally amazing careers. Their legacy as lovers and actors is truly one for the books.