Entertainment
Robb Wells's Relationship with Jeanna Harrison! Are They Dating?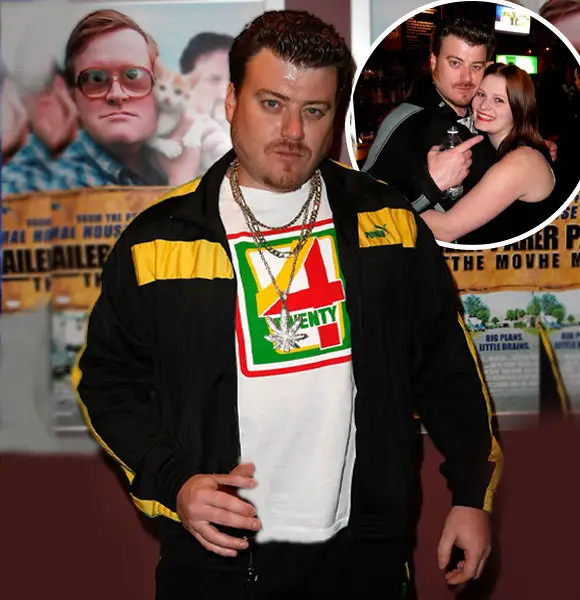 Comedian-actor plus comedian Robb Wells can often be seen in short skis around the internet. He gained a wider prominence after his appearance as Ricky in 'Trailer Park Boys,' and ever since, the world has known him mostly by the character. 
However, that is not the only work he has done, but out of dozens of his projects, the 'Trailer Park Boys' franchise remains his most prominent project. 
He is now the executive producer and writer for 'Trailer Park Boys: Jail.' 
But there are known facts about Robb; what intrigues many is the question, 'is Robb Wells married?'
Well, we do have a clear answer to if he has a wife and might have something extra that will make your read worthwhile. 
Robb Wells Has a Wife?
Right off the bat, Wells is still a bachelor and hasn't been married. So, no, he doesn't have a wife, but there have been ongoing rumors surrounding his relationship.
Robb has been speculated to be dating and being in a relationship with his co-star/ actress, Jeanna Harrison. 
Although the two have been tight-lipped about their status, there seems to be evidence that they have been on good terms in the past. 
A Twitter post shared by Robb back in 2013 features the rumored pair sitting in the restaurant cozied up alongside each other. 
Another proof of their closeness can be a tweet made by Jeanna back on March 19, 2013, where she mentioned the actor and wrote, "Miss you!"
The picture does not necessarily reflect anything about their relationship, but they do seem pretty close, and if not love birds, they surely were very good friends.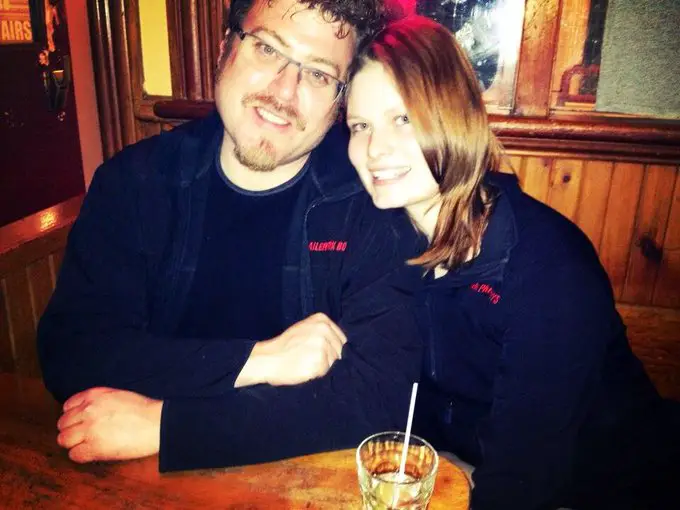 Robb with Jeanna Harrison (Source Twitter)
Moreover, they are probably still closely bonded as good friends.
Yep, they still are on good terms but do not seem to be dating each other. Jeanna describes herself as a single on her official Instagram bio. 
So, we are sure that the two do not have anything going on. On top of it, Robb played the role of Jeanna's dad in the series 'Trailer Park Boys,' and by the looks of it, that is where their friendship started. 
Learn More: Warren Christie's Wife Is Still Head Over Heels for Him!
And their friendship now has lasted numerous seasons, still intact. Moreover, both Robb and Jeanna still follow each other on their socials, so it is safe to say that the two are still on good terms. 
Wells also seems to be single as of now, as there have been no reports of his dating life or him dating someone. 
So, any news of him having a wife seems to be a long shot as of yet, but well someone charming and funny as Robb surely won't be single for long, and we shall meet you again right here, delivering you juicy details of his love life. 
Who knows, we might be reporting about his wife by then. So keep updated with his to learn any future news on Robb Wells's life, and follow our website to get more information on your favorite personality.