Entertainment
Warren Christie's Wife Is Still Head Over Heels for Him!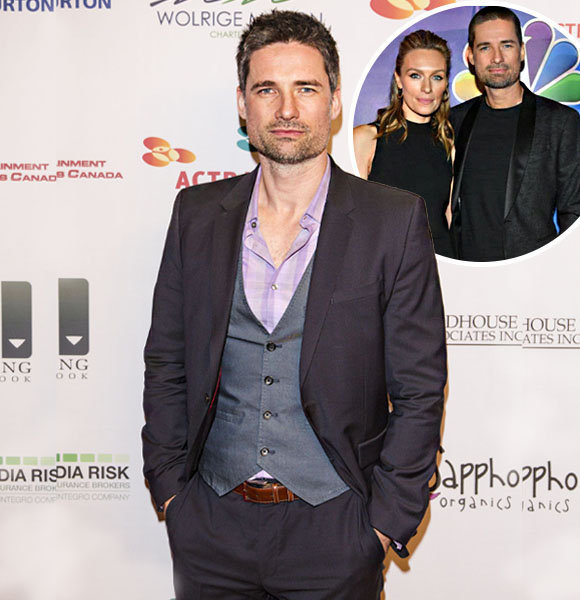 Warren Christie has had a successful career since the 2000s and has charmed the viewers for many years with his performance in hit films and shows. 
However, who is the lady that has paved her way into the 'Happy Town' actor's life? Indeed the star is in a happy marriage with his wife and has built a family with her. 
Who Is Warren Christie's Wife?
Warren is married to Sonya Salomaa. Sonya is a fellow actress who has appeared in movies like 'Watchmen,' 'House of the Dead,' and 'The Collector.'
Warren Christie and his wife had their wedding in 2007. After a few years of dating, they tied the knot and have been together ever since. 
Personal life is off-topic for Christie as he hasn't spoken up much about his marital life. However, that doesn't stop fans from being curious about the actor's life.
The bright side is that his wife keeps us updated about their family through her social media. She loves to share captured moments with her family on Instagram.
Read more on: All on Annie Murphy's Parents and Family
The audience might recognize him as Cameron Hicks, Ray 'Big Cat' Cataldo, or Nick from his on-screen ensembles, but his partner has a different list of sweet names for Warren, which only she uses.
'Hottie' and 'arm candy' are our personal favorites. But, of course, Warren's wife can't resist showing appreciation for her man, and she makes it clear via her Instagram post captions.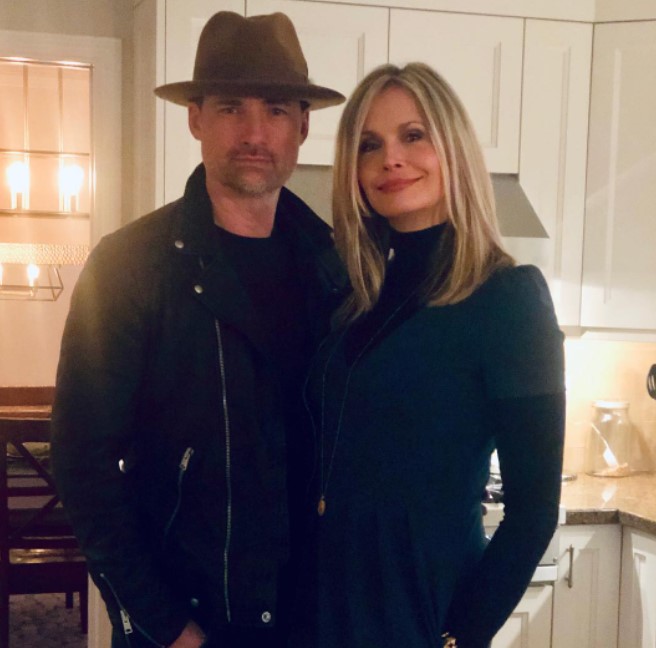 Warren Christie with His Wife, Sonya Salomaa (Source: Instagram)
"13 years ago, I bagged this hottie," she wrote on the couple's 13th anniversary, sharing a throwback picture of when they were younger. 
The life of an actor can get quite hectic, and they often have to bargain time with their family for work. Warren and his spouse have faced the same dilemma that many celebs are familiar with. 
Sonya posted a dashing picture with her husband on Valentine's Day and revealed that they hadn't celebrated the lover's special day together in many years.
So, they grabbed the chance when they could and headed out for a romantic night out.
However, it seems like Warren has figured out the key to balancing things now as he has made his family the priority.
He and his wife have a 12-year-old son together, and he makes sure to provide him with some quality father-son time.
Find out: Where Is Rae Dawn Chong Now?
Moreover, it has given him the title of the most fun dad, as per Sonya. The parents make sure to provide enough time for their little one out of their busy schedule, and as a result, their son is growing up to be a fine young man.
"You are better than me in every way, and I learn from your compassion and love everyday. This world is better with you in it. I love you," wrote Sonya about her dear boy.
Needless to say, the Christie household is full of love, compassion, and laughter. Warren is a great husband and father in real life and an exceptional actor by profession. 
He is best known for his role in 'October Road,' 'Alphas,' and 'The Resident.' His most recent works include 'Batwoman,' 'The Village' and 'Crashing Through the Snow' with more projects lined up in the future.