Roberto Baggio's successful multi-million dollar net worth earning career and committed love life with his wife is serving him pretty well.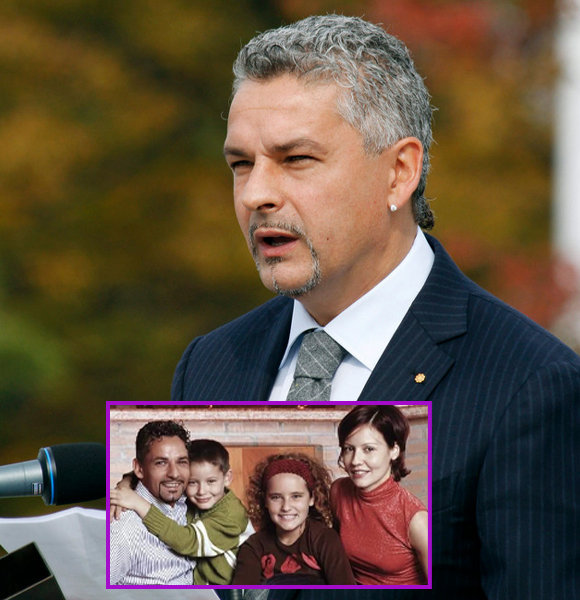 The world knows Roberto Baggio for his hardcore commitment and dedication to football, making him amongst the top players of his time. The same commitment is reflected in his love life, with over four decades of togetherness with his beloved wife.
Celebrating his decades of love on the occasion of their wedding anniversary, the Italian football star's wife, Andreina Fabbi Baggio, took to her Instagram to share the special moment of their wedding ceremony held in 1989. While the number says it all, she did not stretch much on the caption and simply mentioned the date they tied the knot writing,
Do we need to say more?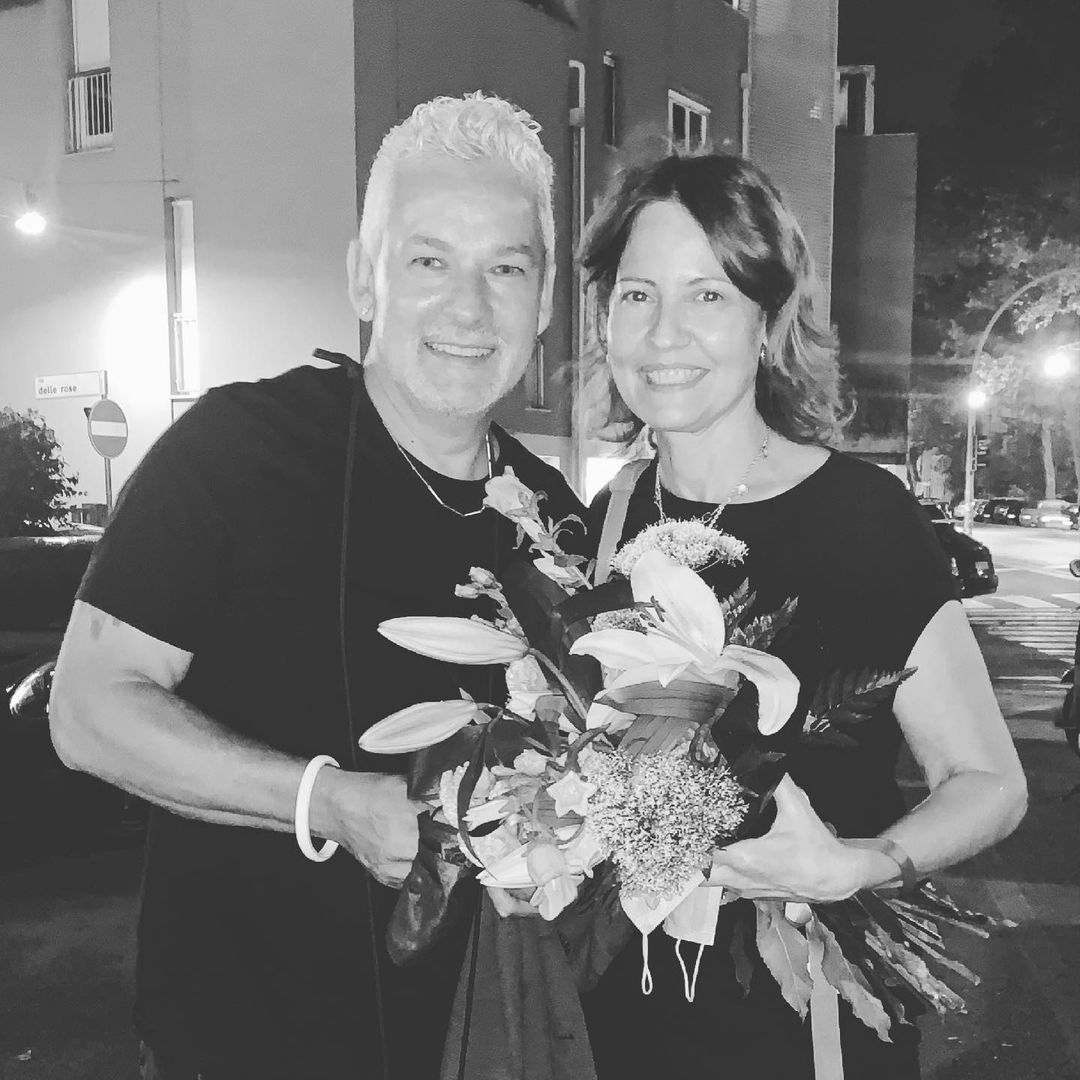 Roberto Baggio and his wife from their wedding day (Source: Instagram)
Well, besides the number, the couple's Instagram posts dedicated to each other say a lot more about their happily wedded life.
Roberto is no less in displaying his affection for his wife. On his Instagram post of 2020, he wished Andreina on her birthday with the warmest birthday wish writing,
Your smile face forever the background to your life. Because behind a great man there is always a great woman ... Happy birthday Andreina!
Their back and forth display of love is sure a treat to their social media followers.
Roberto Baggio's Wife and Children
Roberto and his wife's relationship dates back to when the former athlete was beginning to establish his foot in the world of football.
Having dated for a long time, Roberto and Andrenia strengthened their relationship with marriage on July 1, 1989. Later, they expanded their family, welcoming three kids Valentina, Mattia, and Leonardo, who are excelling at their respective careers.
While their kids are all grown up, the couple's close-knitted bond with their kids reflects through their social handles. For instance, Roberto's daughter, Valentina, expressed her love and admiration for her father through her 'gram post wishing on his birthday as such,
Happy birthday, Papito "Find yourself a man who looks at you the way my dad does with my mother after 40 years together!"... & thanks for everything!!!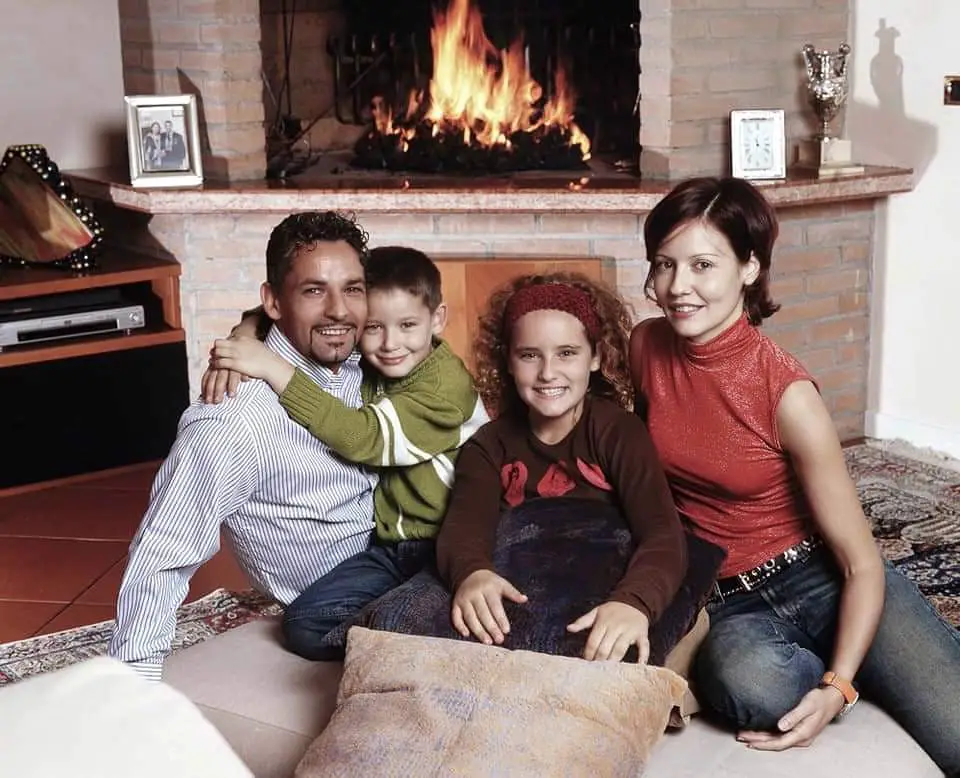 Roberto Baggio with his kids and wife from his early days (Source: Instagram)
Besides, his sons also frequently share their love for their father on their socials. Needless to say, Roberto is blessed with happy family life with a loving wife and children standing firm by his side.
Moreover, blessing also extends to his professional life that earned the footballer immeasurable success and impressive net worth.
Ronaldo's Wife: Georgina Rodriguez Wiki: Her Age, Rumors Of Being Pregnant With Boyfriend Cristiano Ronaldo and Other Must Know Facts
What Is Roberto's Net Worth?
Beginning his football career in 1974 as a youth player, his professional journey reigned for three decades until 2004.
Throughout his career, he was able to set his mark, bagging prestigious titles such as Serie A, Coppa Italia, and UEFA Cup.
Turning many heads for his outstanding gameplay, the former athlete played for seven Italian clubs with multi-million dollars contracts.
For Roberto, money came flooding at a young age. While at the age of eighteen, his 1.5 million dollars contract deal with Fiorentina was a bar setter for his future as the sensational athlete the world was about to witness.
From his iconic ponytail to impressive stats, he soon became a household name and even became the world's highest-paid football star in 1995, with an income of 3.25 million pounds a year.
Retiring his jersey number 10 in 2004, Roberto gave the world a legacy that will go down in history with glory. 
To sum up his earnings from his golden legacy, Roberto Baggio is estimated to have a staggering net worth of 15 million dollars, as reported by Celebrity Net Worth. 
On Lionel Messi: Wedding of the Century! Antonella Roccuzzo and Lionel Messi Are Now Married, Pierced Matching Tattoos As a Symbol of Love
What Is He Up To Now?
Giving his all to football, the former athlete's irregularity in health conditions due to injuries made him retire his jersey in 2004, ever since he has been enjoying his post-retirement life with his family.
While Roberto, age 54, is considered one of the most influential people in sports history, his exemplary life story appeared on screens in the form of a biopic titled Baggio: The Divine Ponytail. The biographical film hit the screens on May 2021, recalling the legacy of the great athlete.
Although his playing career stopped in 2004, he has never kept his distance from football. As per Roberto's social media posts, he often attends football events and hangs out with other football personalities. Indeed, life is serving him pretty well.