Entertainment
What Is Roger Floyd's Life with His Wife & Son Like?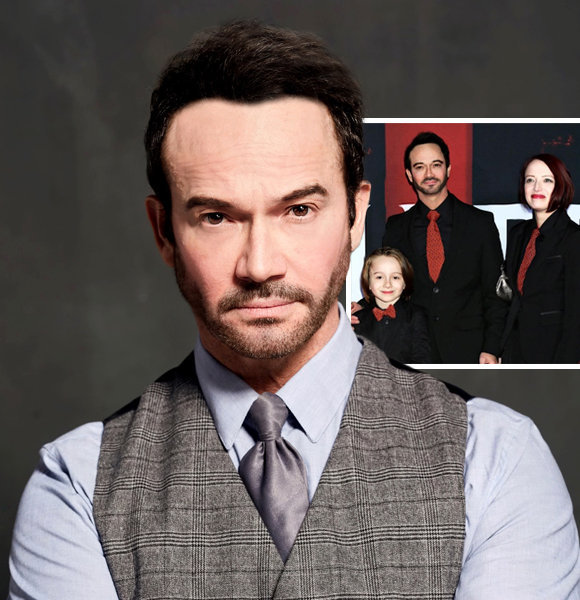 'The Doom Patrol' star Roger Floyd has garnered immense love and attention from his audience with his exceptional acting skills.
His colossal career has been shedding ample light into his life. Also, there are times when light diminishes and turns dark, but the thing that doesn't darken or fade is the love he gets from his wife and son. 
Roger Floyd's Wife
Most of the time, Roger brings up his significant other, his wife, on social media and openly expresses his love.
Every time the couple thinks of pouring in their feelings on social media, it proves to be euphoric. Their fans have loved the essence the husband and wife duo have been holding ever since. 
Roger has paved his path of success in the entertainment industry, while his spouse, Andrea Tokan Floyd, a package of talent, is a pen and ink artist who paints beautiful drawings into any platform. 
These two outstanding artists have been filling in the canvas of life with vibrant colors. Two decades since they married each other, the love they flourish to this date hasn't aged a bit, and it's still the same old love.
Keep reading about All on Brent Bailey's Love Life- Is He Married?
Roger Floyd's Son
Roger and his beloved partner share an adorable child, Roger Dale Floyd, from their years of happy marriage. Dale has been following in his father's footsteps and has eventually entered into the field of acting.
Most of the time, the father and son duo gets into some perfect model photographs mesmerizing the audience lately. This adorable kid entered into their lives in 2012, eleven years after their wedding.
Ever since their son turned four and a half, he showed immense interest in acting. So as Dale wished to walk in his daddy's shoes, he started to audition at five. Floyd said,
He told me he 'wants to do what daddy does' around 4½, and I said let's wait a while. Almost a year went by, and he still wanted to, so I began teaching him what I've learned over the years. Taping auditions with him was a major way to teach him character development and technical aspects at the same time.
Dale, a little package of talent, has shared lead roles as a kid on many big screens like Doctor Sleep, Greenland, and much more.
Floyd mentions how he and his wife walked Dale to the shoot every day with immense pride and glee.
He also expects to see Dale get into the peak of acting and flourish a lot more than his father.
The proud father also shared a lovely picture with a beautiful caption underneath. It said, "Watching our son, Roger Dale Floyd, play young Danny Torrance in @doctorsleepmovie on that trike in that hallway was a surreal experience we will NEVER forget! "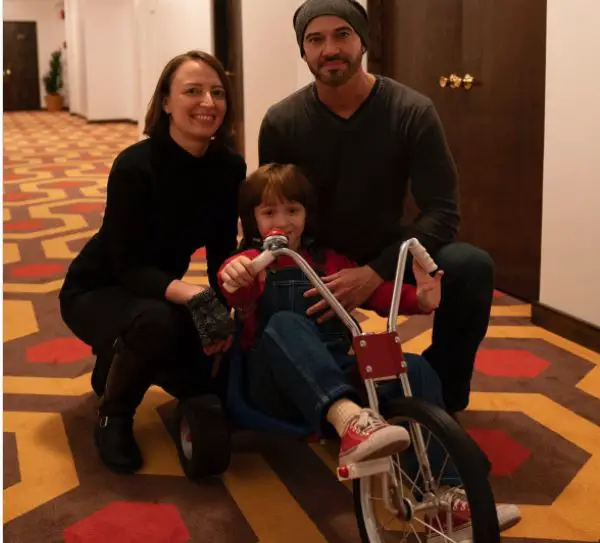 Roger Floyd alongside his wife and son (Image Source: Instagram)
Every time the actor is asked about his kid, he answers with a euphoric tilt in his voice. However, Floyd never fails to flaunt that proud smile he got from his son's achievements.
Moreover, he expects to be called the father of Dale soon. The beautiful nuclear family of three has success injected into their blood.
Sooner or later, Dale, too, is expected to be seen on the biggest screens while building a colossal career and grasping as much love from all the people around the world. And the proud father can not wait to see Dale achieve great feats.