Entertainment
Ron Perlman Raising Awareness of the Disease His Brother-In-Law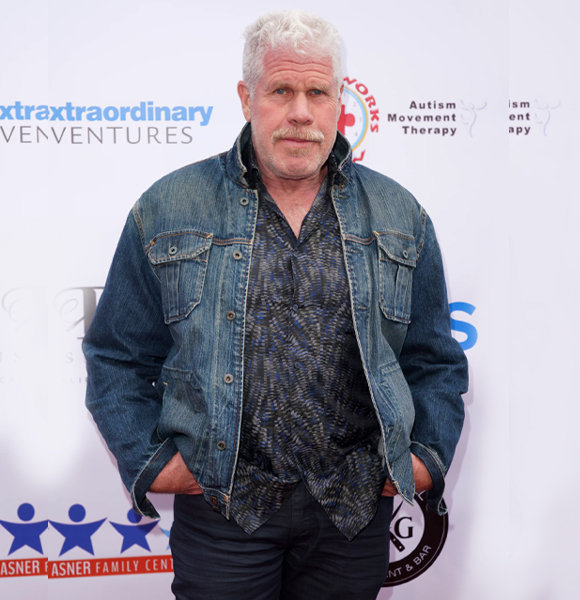 American actor Ron Perlman has given the entertainment industry several marvelous and memorable movies to look back to.
From his roles in 'Quest for Fire' to 'Hellboy,' he is a treat to the sore eyes whenever he is on-screen. The Golden Globe-winning artist's career is a glorious one, without question. 
With his over four-decade-long career in the industry, he has gained millions of fans and well-wishers worldwide, who at times like to keep being updated with his health and well-being. 
Still active in the industry, although his professional life has been one that cannot ever be matched, his physical and mental health has had its share of struggles. 
There is a disease that Ron Perlman talks about passionately, and he has been helping raise awareness of the disease today.
Ron Perlman Suffers from a Disease?
The 'Beauty and the Beast' actor is healthy and happy by God's grace. But there is a disease in particular that he seems to be extremely ardent about, and it is myeloma. 
Perlman's reason to talk much about this illness and raise awareness hits close to the home, as it is his brother-in-law who suffers from the disease. 
It all started when his brother-in-law worked just three blocks away from the World Trade Center when the disastrous and heartbreaking 9/11 tragedy happened. 
The incident took many lives, and those who lived were exposed to poisonous air, which has caused thousands to suffer from many deadly diseases.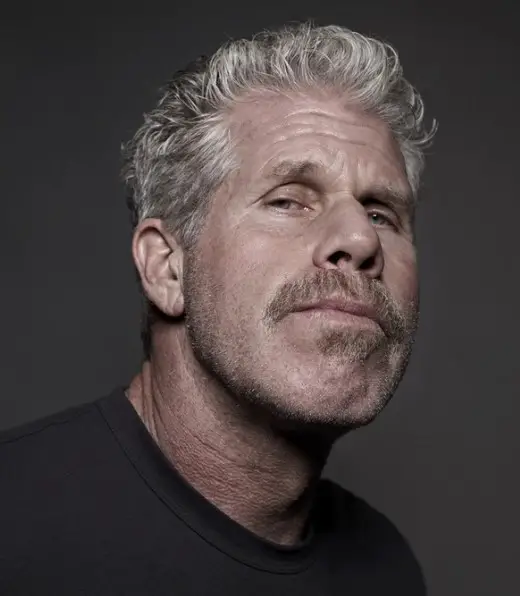 Ron Perlman's Picture (Source Wookiepedia)
One of which is cancer. While talking about what happened to victims of 9/11 that survived the attack, he said, 
There are still victims of 9/11 who are walking around, who lived and worked in the neighborhood through those years, and are only recently beginning to suffer — either through respiratory illnesses or in my case, cancer.
He was diagnosed with multiple myeloma in 2008 and started chemotherapy. In 2016, he was taken to a hospital, where he was diagnosed with pneumonia. Eventually, his kidneys failed. 
He has been in dialysis ever since. This is a matter that is extremely personal to Perlman, and he has actively tried to help him and others since then.
 "That's my one and only brother-in-law, and I love him. I've watched him go through this process from the moment he was diagnosed," he said, further adding, 
I watched all of the frustration of trying to figure out how to get the proper treatment, a lot of trial and error where you thought you were getting good results and it turned out you were going down dead ends.
But there are more issues that this great actor had to endure in the past. His suicide attempt!
In a memoir that he released back in 2015 named Easy Street, he shares all about his life. His struggles, his childhood, and his suicide attempt. 
The Secret Suicide Attempt
The world got to know about it when they read it in the memoir, and so did his wife. But, she didn't know that part of his life until she read the book. 
While discussing his attempted suicide with The Daily Beast, he shared how his mom hadn't read the book. 
My mom hasn't read the book yet, so I hope it doesn't kill her when she reads it. It's going to be a shock. That was the first time I shared that with anybody.
No one really knew of it, and when his book got released and his close people did learn about it, he started getting calls from his concerned loved ones regarding the traumatic experiences. 
It wasn't my intention, but I realized I was going to help some people knowing that it's not just them, they're not alone. It can happen to anybody. It can happen to the guy playing a badass on Sons of Anarchy.
With all the bad that has happened in his life, life rewarded him with tons of goods, a happy marriage, a profound career, and a never-ending legacy that people will remember and celebrate for years to come.