Entertainment
Rupert Penry-Jones's Happy Married Life Alongside Wife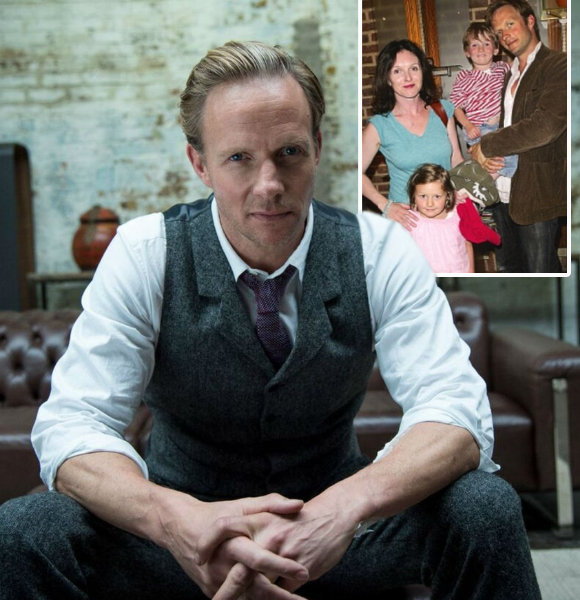 Well-known British actor Rupert Penry-Jones is a widely celebrated personality for his performance in 'Spooks.' Apart from his tremendous orchestrated performances in movies, what actually takes the honors is his personal life with his wife. 
After all, it is a beautiful story of two love-sick couple that are so head over heels with each other that they have now embarked on their journey to spend the rest of their life together. Such is Rupert's relationship with his partner. 
Rupert Penry-Jones & His Wife 
A match made in heaven? More like a match made on set. Rupert is happily wedded to his wife, Dervla Kirwan, a fellow actress who is known for her roles in movies like 'Goodnight Sweetheart' and 'Ballykissangel.'
The two married each other at a happy wedding ceremony back in 2007, and yes, they have been enjoying the nectar of a happy marriage ever since. 
But this is not the only wonderful aspect of their life; what is more beautiful is the start of this ageless romance. It all started when the two met each other at the set of the play 'Dangerous Corner,' back in 2001, which was a production of J.B Priestley. 
The two who were actors did fall in love, but it came after some doubts and indecision. The 'Ballykissangel' actress was previously engaged to the actor, Stephen Tompkinson and as reports state, getting on with her was the last thing that Jones wanted to do. 
Jones lived quite the opposite life that he now lives. While the disparity of his day-to-day life now to then is quite interesting, it however is not shocking. After all, he started focusing on his professional front, which has ultimately led him to where he is now.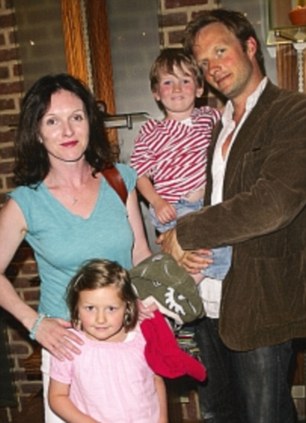 Rupert Penry Jones With His Wife & Children (Source - DailyMail)
The 'Whitechapel' actor used to be a "playboy and party animal" who was thrown out of drama school and later on worked as a model in Milan and dated Kylie Minogue for about nine months in 1999, after which he eventually met his now-wife. 
Reflecting on the relationship he had with Kylie, he shared how he wasn't really "into her music" and that they once had a little fight about him preferring something else over her smash hit, 'Can't Get You Out Of My Head.'
You Might Also Like: Vikings' Star Ben Robson: Found Success at Middle Adult Age, Rumors Of Dating with Prince Harry's Ex-Girlfriend
But as his career progressed, so did his life, and coming to the point of meeting his now-wife, he shared how he had some doubts and that he did not want to do anything with Dervla. When approached by his agent to work with her, he said, 
 "I don't think we'd get on."
But upon his agent's obstination, he gave it a shot, and well within a few weeks, they were in love. 
"I thought I was one of the luckiest men in the world," Rupert explains of the garden-fresh love he got from his now-wife. "And to be honest I couldn't believe it would last longer than a week. She's an extremely free spirit."
Coming to today, the two have been married to each other for over a decade, precisely, 14 years. Although not much is known about their wedding, such as how or where it happened, the two were in a three-year-long engagement and then decided to ring their wedding bells. 
The two have two children as of today, both of whom are teenagers now. They have a son named Peter and a daughter named Florence, who were 10 and 8 respectively, back in 2014. 
So seemingly, they had their children before their marriage. As much as his personal life has given him content in his life, his professional front has provided him with equal times satisfaction and love all around. 
From a career that now spans to over two decades, he is still strong in the business at 51-years of age. He was recently seen in the British thriller drama mini-series, 'The Drowing' and will be soon seen in 'The Batman.'
Additionally, his wife's new film, 'The Reunion,' is in post-production and will release soon.