Entertainment
Ryan Sickler Is Still In A Good Terms With His Ex-Wife?
Comedian Ryan Sickler's post on his Instagram account alongside his ex-wife & children raises many eyebrows with the question are they back together again?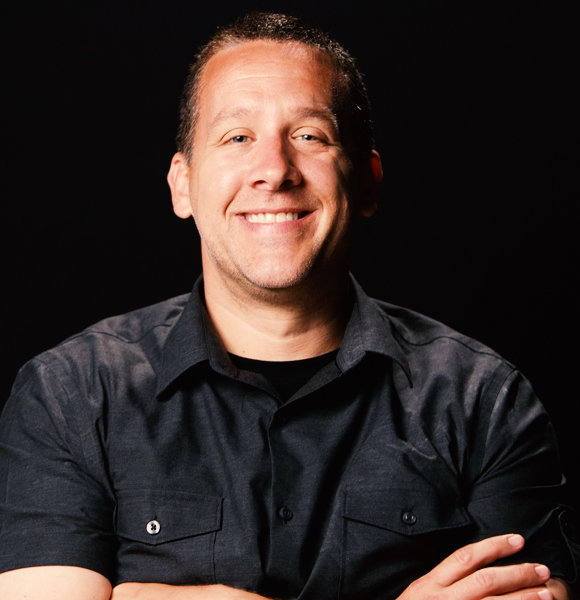 On November 29, 2019, American comedian Ryan Sickler made a heartwarming thanksgiving post on his Instgaram.
The heartwarming picture featured his wonderful family. The family gathered for a nice dinner on thanksgiving and posed for a happy picture.
Sharing the beautiful moment on his Instagram, he expressed his thankfulness to his family through captions following a hilarious sentence. He wrote,
Wherever you are I hope your bellies are full of food, your hearts are full of love & you have more than one toilet! .... Happy Thanksgiving y'all!
Sickler never fails to live up to the title of a comedian.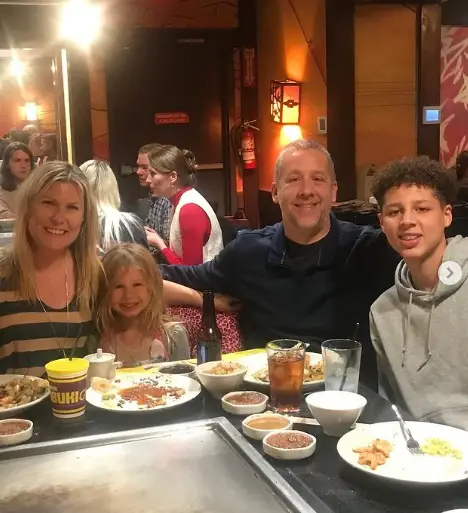 Ryan Sickler With His Family (Source- Instagram)
Looking at the picture, it is evident that the woman on the left is his children's mother, but she, however, is not Ryan's wife.
Another Famous Comedian: Beautiful Comedian Tiffany Haddish: Is She Married? Or Is She Dating Someone? Searching For Boyfriend?
Mysterious Wife?
Actually no!
Ryan does not have a mysterious wife. The woman on the left was once Sickler's wife. Her name is Dona, and the pair were once married.
But the pair have since separated.
So how are the two still together, you ask?
Well, not every divorces result in tragedies. However, some are dealt with differently, and the perfect example for it is this ex-pair.
Ryan's and his ex-wife has perfectly managed to co-parent their children together while still being a close part in each other's life.
Together the pair are proud parents of a son named Derek and a daughter named Stella.
The famous podcaster loves being accompanied by his little on during his work hours. Sickler often shares pictures of hanging out with his daughter and calls himself "lucky" for having a daughter.
The couple's oldest recently graduated. Dona shared the proud moment on her Instagram account and captioned the picture,
We have a graduate!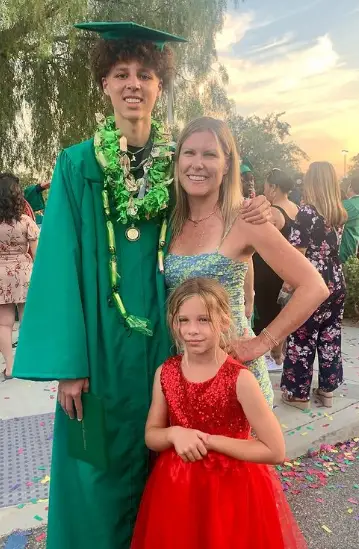 Ryan's Wife Dona, His Son, And His Daughter (Source Instagram)
It is no doubt that the pair have managed to raise beautiful children despite not being together.
Also, looking into Ryan's career, it is baffling how he has managed to get involved in his children's life while juggling many ventures together.
But all and all, Sickler sure has successfully fulfilled a duty of both a father and a professional host.
Sickler's Career Front
Ryan is the host of his famous podcast name The Honey Dew, where he features stand-up and storytellers and encourages them to shed comedic light on life's lowest points.
He also released an album in 2018 named Get a Hold of Yourself, which was a stand-up album. It successfully charted on the #1 Billboard charts as well as hit #1 Comedy Album on the iTunes charts.
Despite his comic ventures, Sickler is also a producer and an actor who is famously known for his acting on the Tv Series, Cutman.
Sickler is also a producer of the recent TV Series, The Funny Dance Show, released on 2020, and The Comedy Jam (2020).
He is also the supervising producer on the second season of Kevin Hart's award-winning series and is the Co-Executive Producer of the E! series, The Funny Dance Show. Alongside that, Sickler is the senior producer on the Comedy Central series, The Comedy Jam.
More On Kevin Hart: Pregnant Eniko Parrish's Husband Kevin Hart Smacks Down The Allegations that He Cheated!
Additionally, Ryan, age 48, has his own YouTube channel, named Ryan Sickler, with a subscriber count of over 122k (2021).
All of these ventures account well for the revenue of the 48-year-old. As a result of which he indeed has been able to amass a hefty net worth of millions.
A Short Bio 
Ryan was born on 8th March 1973, which makes him 48 years of age as of 2021.
He grew up in Baltimore, Maryland, and has also hosted the very popular podcast show, "The Crabfeast."
Ryan has two brothers named Derek and Todd, and a very little known fact, Derek is actually Ryan's twin brother.
On the occasion of national siblings day, he posted a cute childhood picture on his Twitter and captioned the picture,
Buck teeth, bowl cuts & grass stains for life! Happy #nationalsiblingsday to my twin brother Derek & my younger brother Todd
As of now, Ryan actively hosts his podcast show, Honey Dew Podcast, which can be accessed through his official YouTube channel.